Discussion Starter
·
#1
·
Quite a long while ago I posted a half finished Winged Hive Tyrant I started to convert and thought I'd post up the finished result. Quick run through what I've changed:
* Enhansed Senses Carnifex Head instead of the usual Hive Tyrant head. On this I've added the horn usually found on the Hive Tyrant head.
* Green stuffed Balrog wings onto the body.
* Changed the original spikes on the wings for Scything Talons.
It was a pretty simple conversion but turned out to make it look completely different. And it's definitely one of the biggest Hive Tyrants I've seen.
If I ever get it painted I'll post pictures, but don't count on it :wink: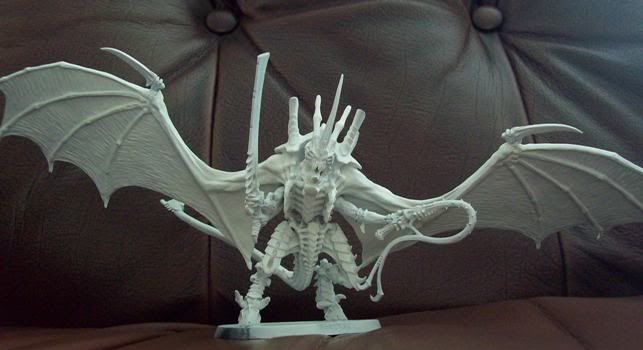 Comments and criticism more than welcome
Cheers.