White Death Guard Plague Marines Tutorial
Hi guys, just thought I would put up a tutorial for this really easy way to paint death guard plague marines that are still mostly white with the dark green trim, so like they have recently turned from their legion colours.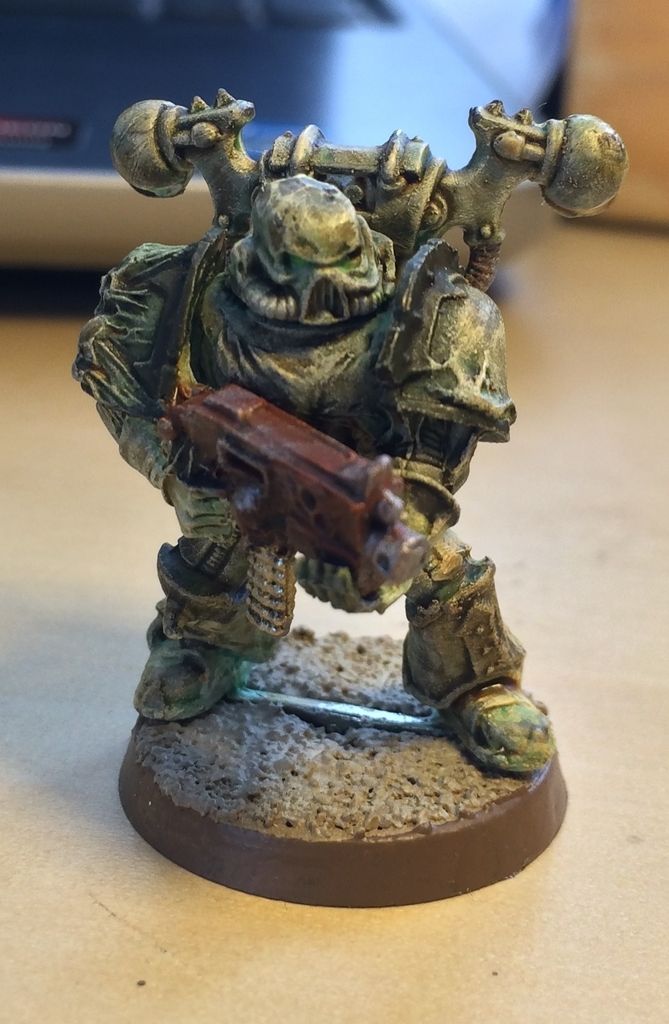 Ok so first step is to undercoat the model white, and touch it up with some regular white if needs be. Then paint the trim a dark green, like Catachan green, and the bolter and other obvious metal areas an orange colour, I used vermin brown instead. I also painted the eyes a bright green, which should look good after the washes.
Next wash the whole model with a green, I used Biel-tan green, but any should be fine.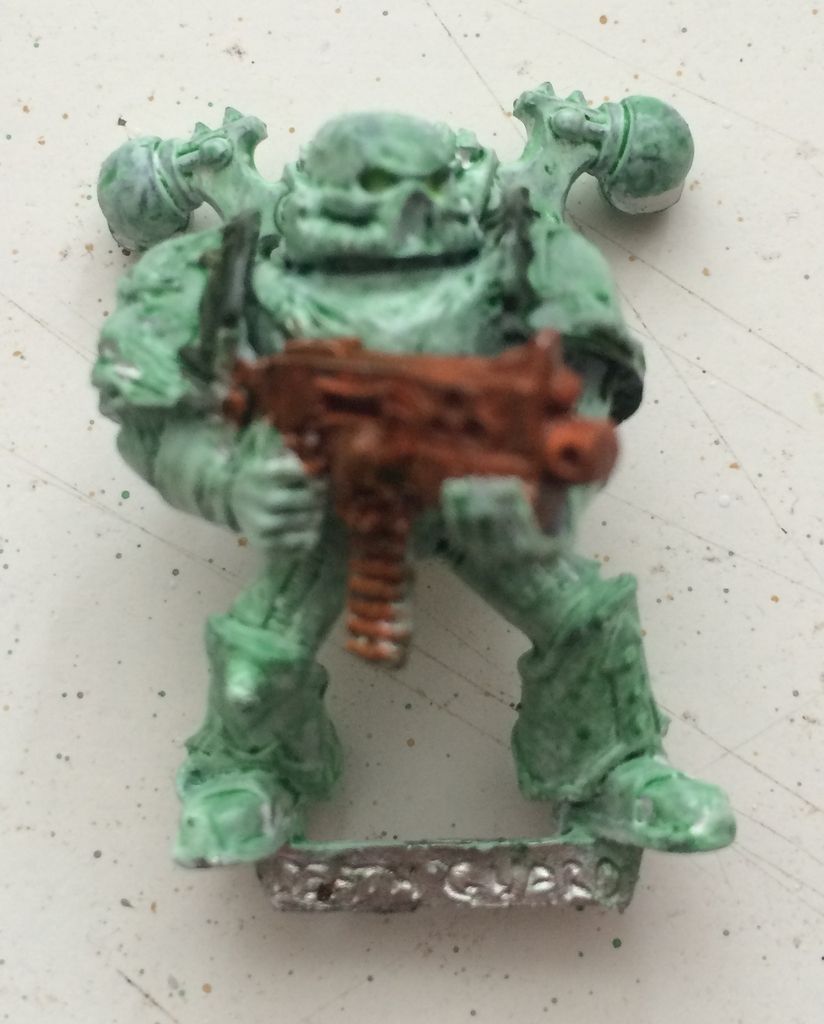 After that, dry brush the model with white, The hope is overall the model will look white with a grin tint to it rather then just another green plague marine. I found it easier to use a layer white instead of a actual dry paint and then try and almost repaint the main armour areas, whilst leaving the trim and the gaps in the armour with the green tint. It takes abit of trial and error to get the amount right, and it is easier to do one area at a time rather then just wildly doing the whole model.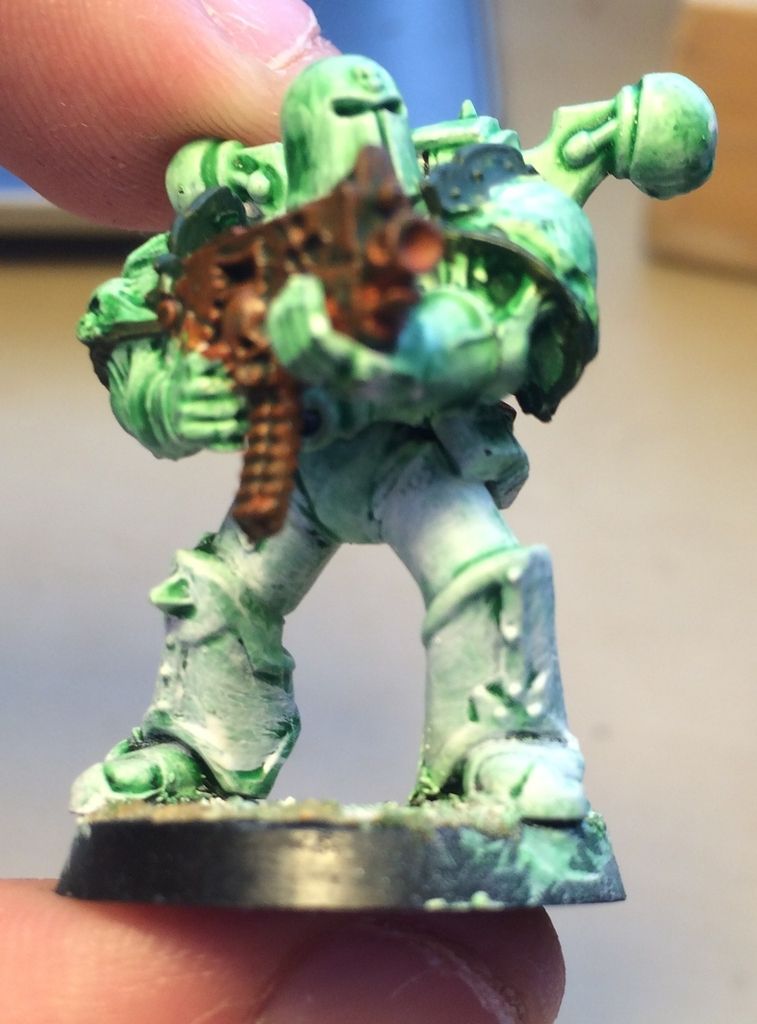 Dont worry if you make abit of a mess, the washes will obscure most things. You are aiming for something like this: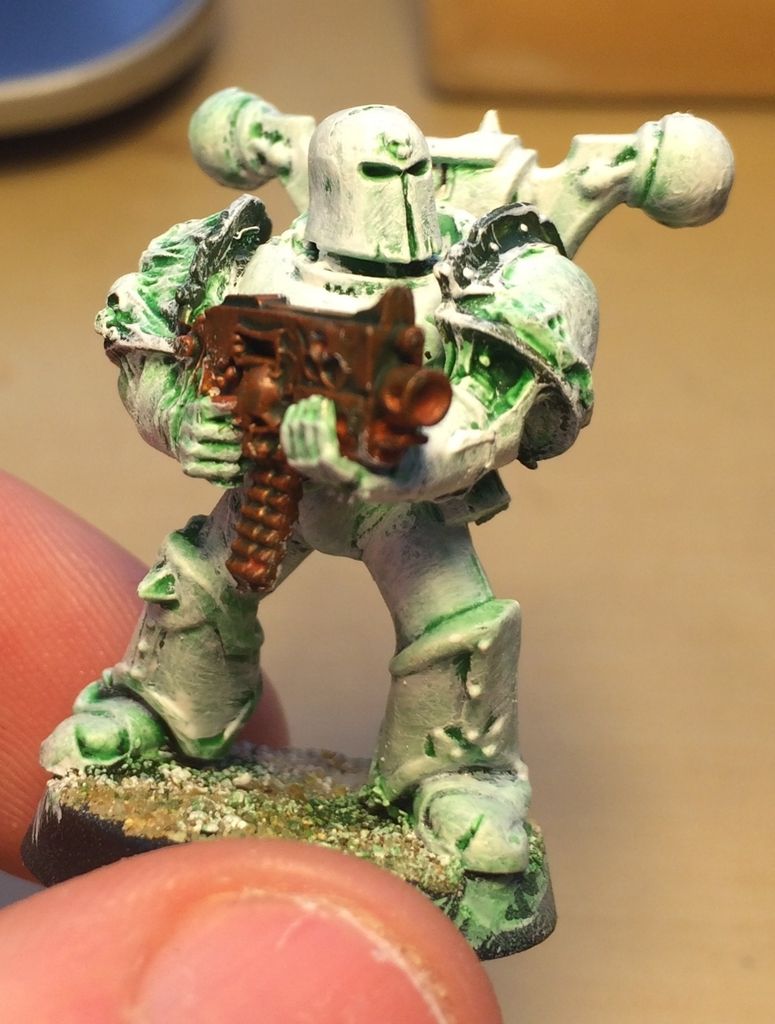 After that touch up the brown/orange and green areas that may have white on it, like the bolter and the shoulder pads so they look like they did in the first part, it is important to do that now because they benefit from the washes. Then use a black wash to get into the deepest areas, like the joints in the armour and backpack etc.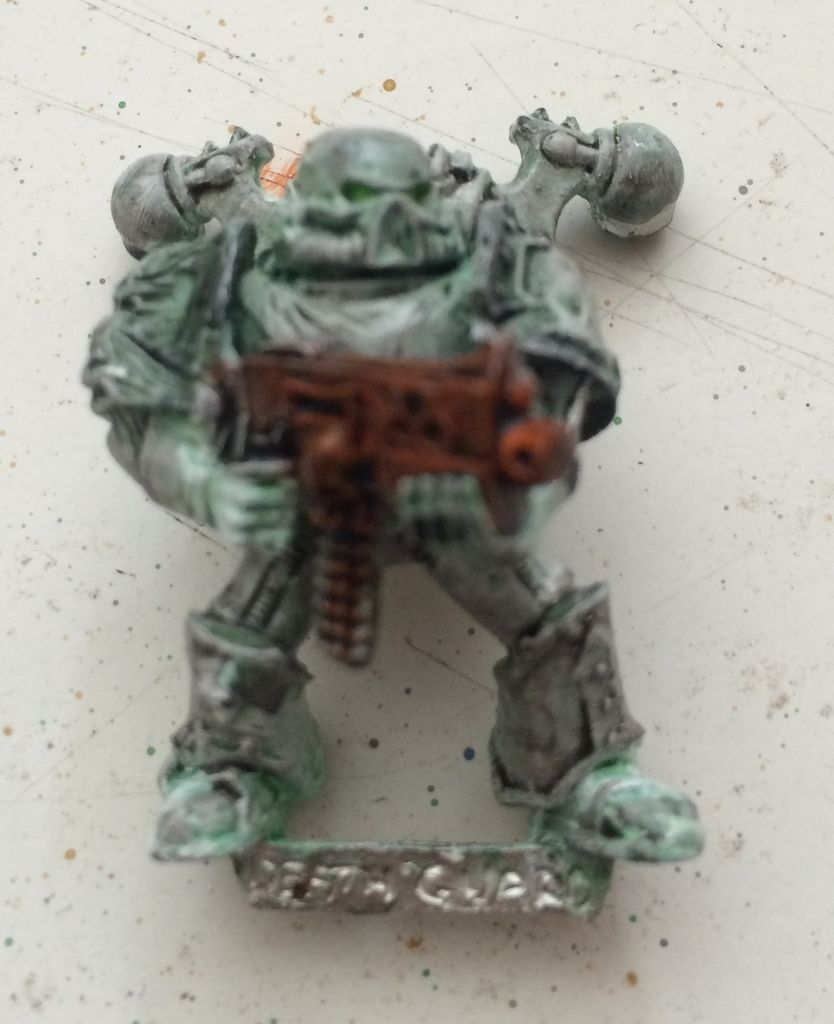 Then use a brown wash, like seraphim sepia, to wash the whole model from top to bottom.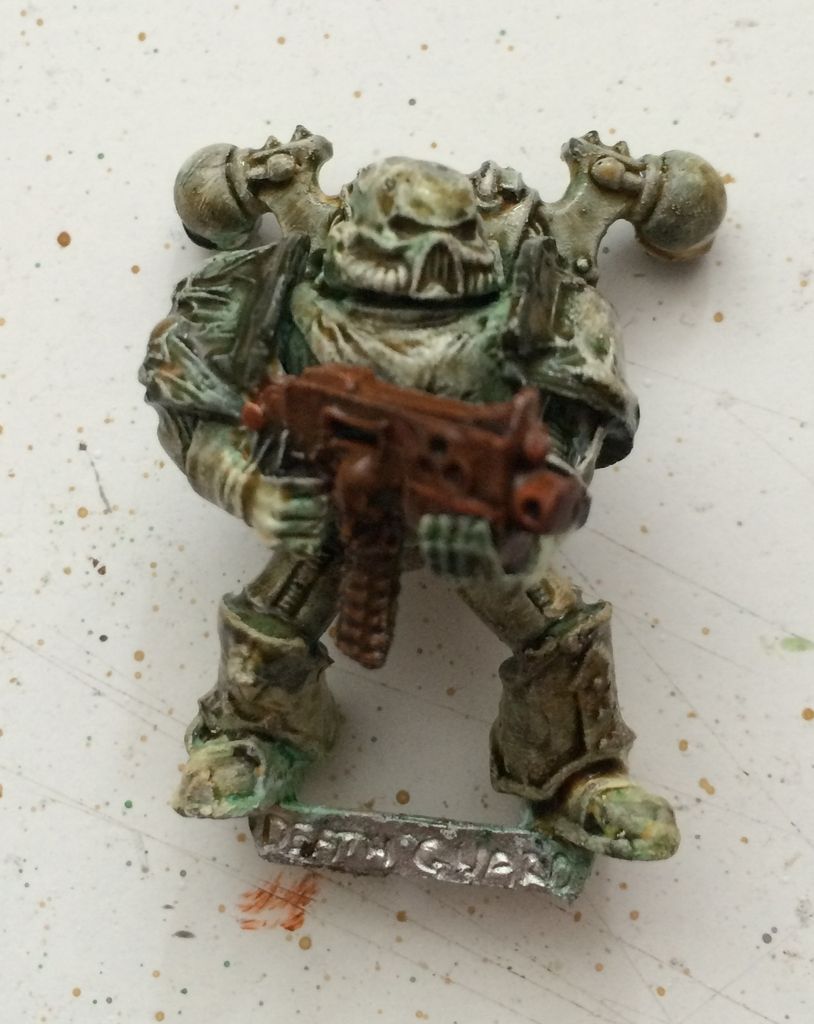 Finally dry brush some metal over the bolter and metal areas, especially the areas that would get lots of contact, like handles etc. I also used a gold for the bolter rounds. And highlight the shoulder pads with a lighter green.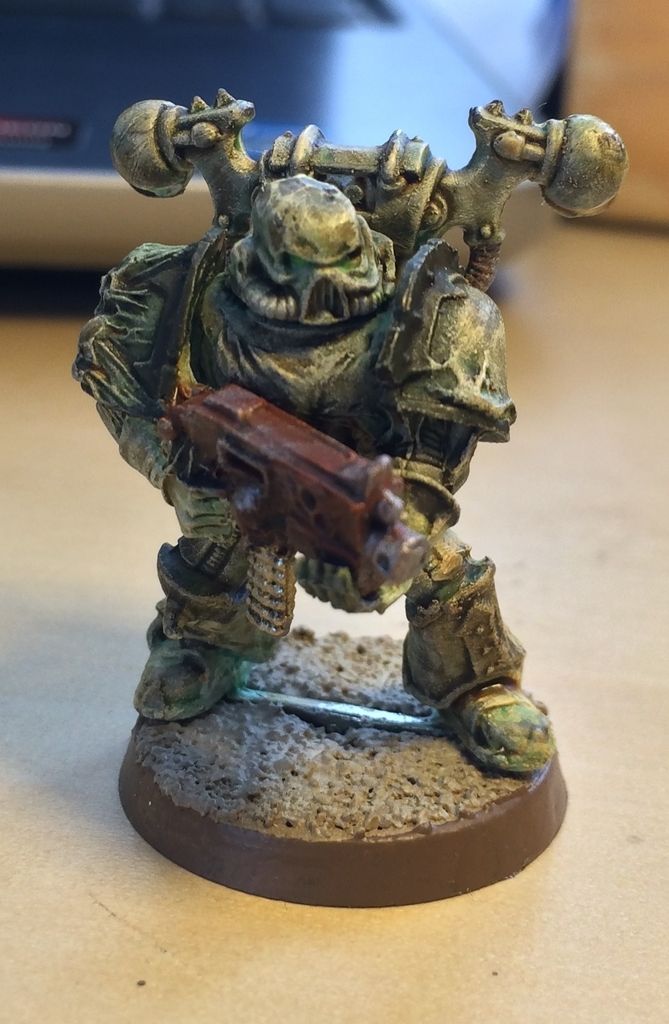 And that's it, really easy to do, and looks great.
Thanks for looking, and I hope you enjoyed and found it useful.
Cheers, The Gunslinger