Discussion Starter
·
#1
·
These are a couple models I bought when my friends and I were thinking about playing Warhammer. As soon as I found out about the Tomb Kings army, I knew they were going to be my focus. I've always been fascinated by ancient Egyptian mythology and history, so naturally an army of skeletons marching across the sands in Egyptian garb seemed perfect. Sadly, we started playing 40k instead, so these were the only models I bought. They're unfinished, as you can see I did not base them and there are a few places that could use touched up (the spot of red on the Litch's leg).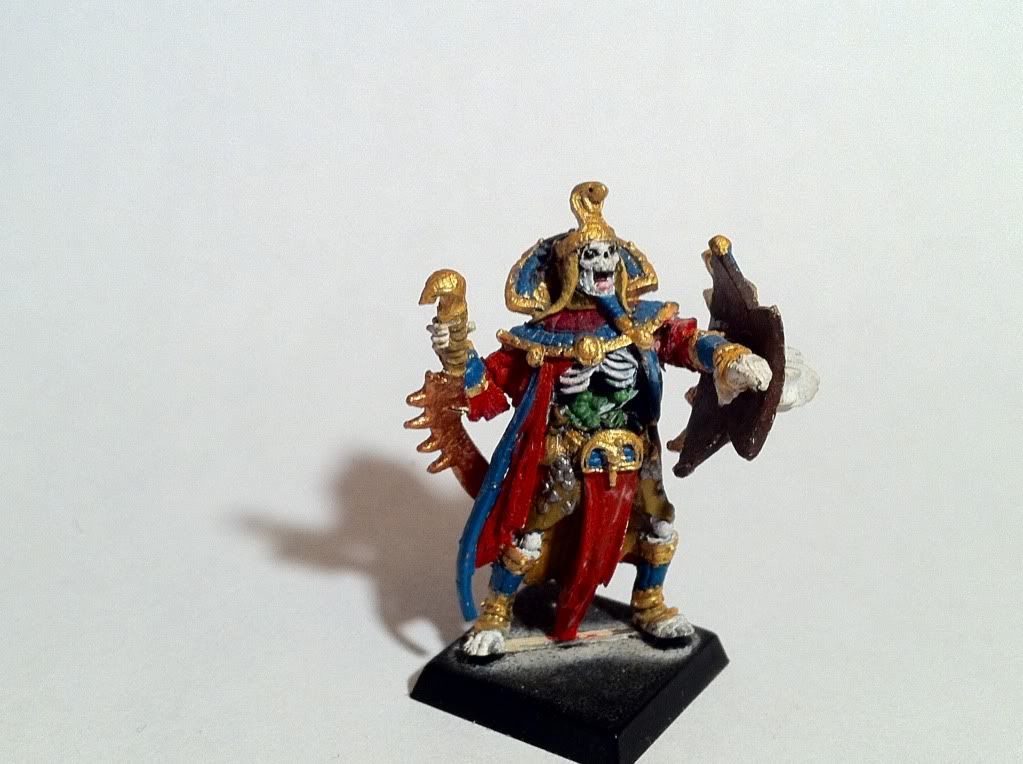 I decided to use a pretty standard color theme of blue and red.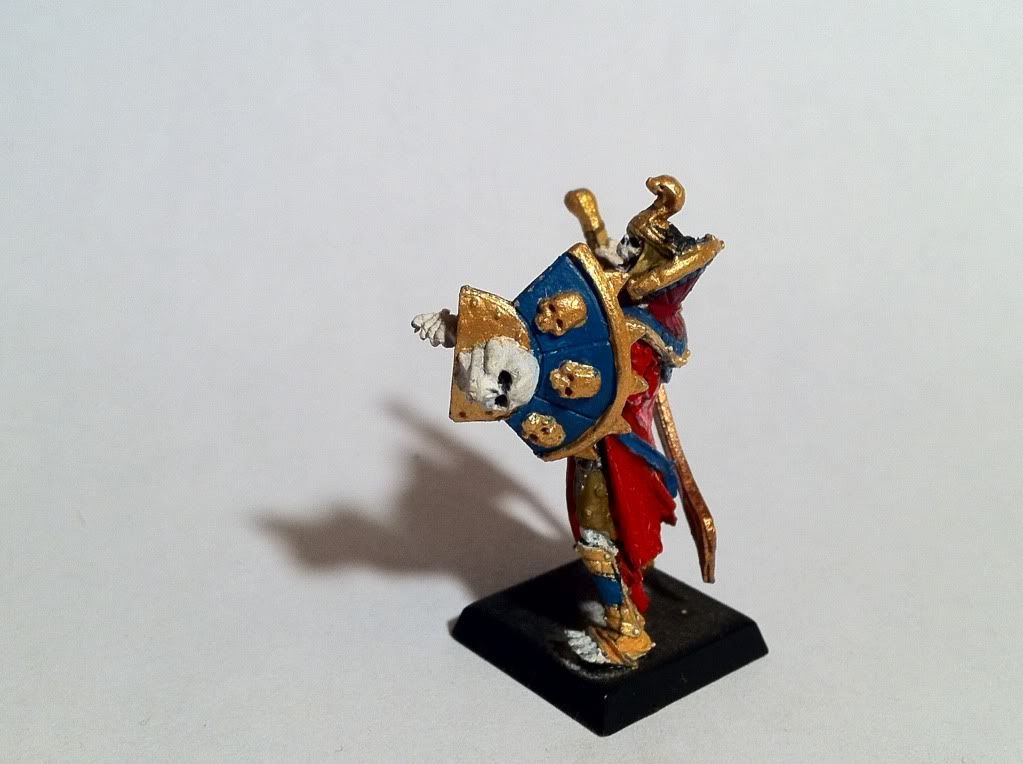 The Tomb King's shield was converted from the front of the chariot he came with.