Discussion Starter
·
#1
·
Having taken a four year break from 40k to concentrate on various other systems, I've decided to take the plunge back into the murky pool that is Games Workshop. After selling off a whole load of hobby stuff on eBay, I picked up The Burning of Prospero box, a squad of MkIV marines, the Contemptor and the two HQ minis from the Betrayal at Calth as a starting point.
Having previously overwhelmed myself on projects with a sea of grey plastic, I've decided to go a little easier this time by only assembling and painting a few minis at a time. So far it's just a Lord and a five man squad. I will assemble a five man squad of raptors as well, then get started on the painting.
While the army list will be based on the Chaos Space Marine codex and the new Traitor Legion supplement, the minis will be pretty much all pre-Heresy themed, except for the GW upgrade pack with all the winged helmets that I will use to denote squad Sgts.
I'm not sure what rules to use for the Nostroman Chainglaive, but it will be prominent amongst the army. The 30k rules for them make them basically two handed frost blades with rending, so I'll cost them at something similar to frost weapons.
First up, the nominal new boss. I converted the crozius to a glaive, and while I'm happy with it, the fact the haft is hidden in the cloak makes it look like a standard chain sword, but it'll do for now.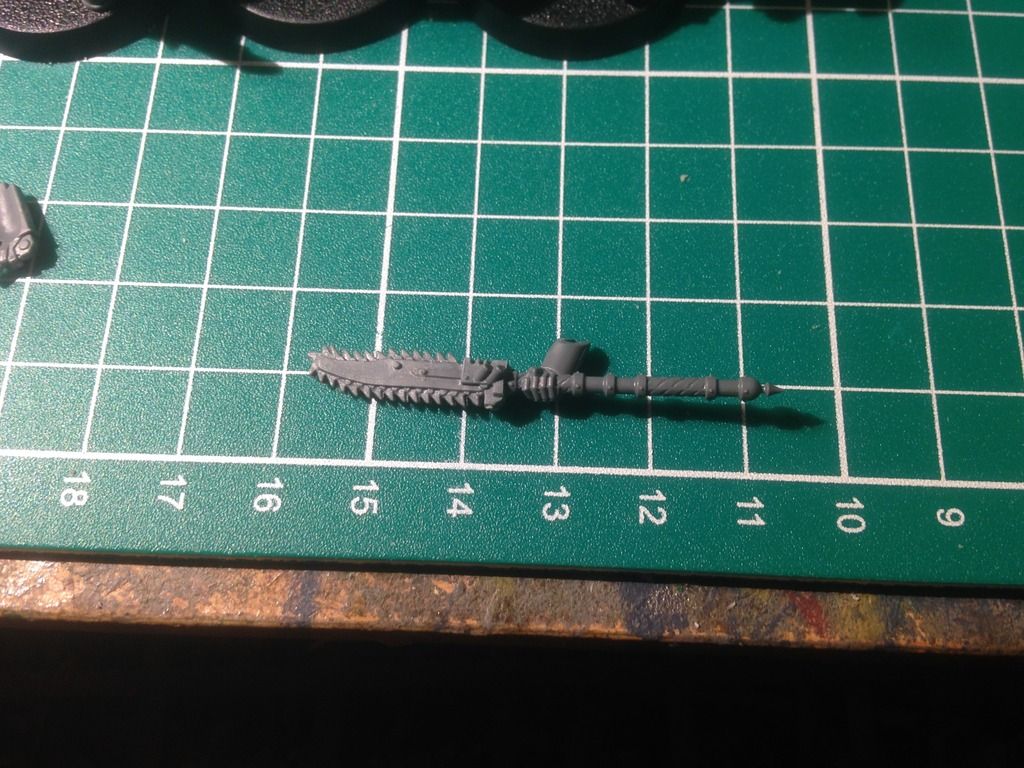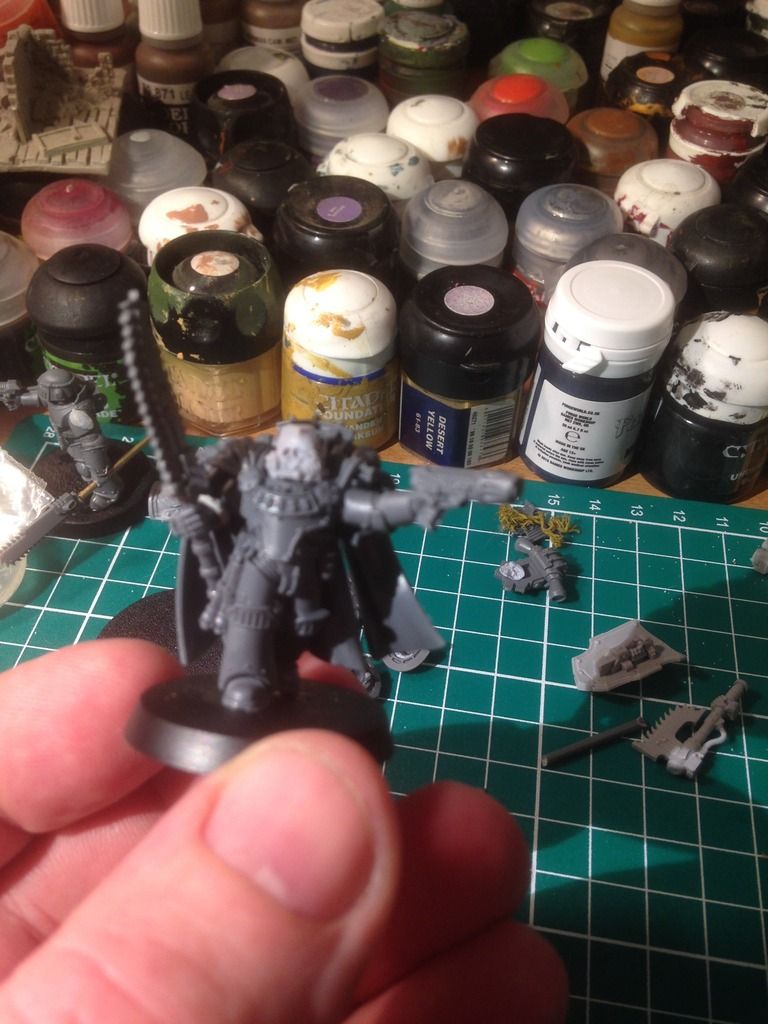 This is the first squad in the army. I'm going to do the squads in groups of five for now. There's not much NL specific bits beyond the shoulder pads and the odd helmet for now.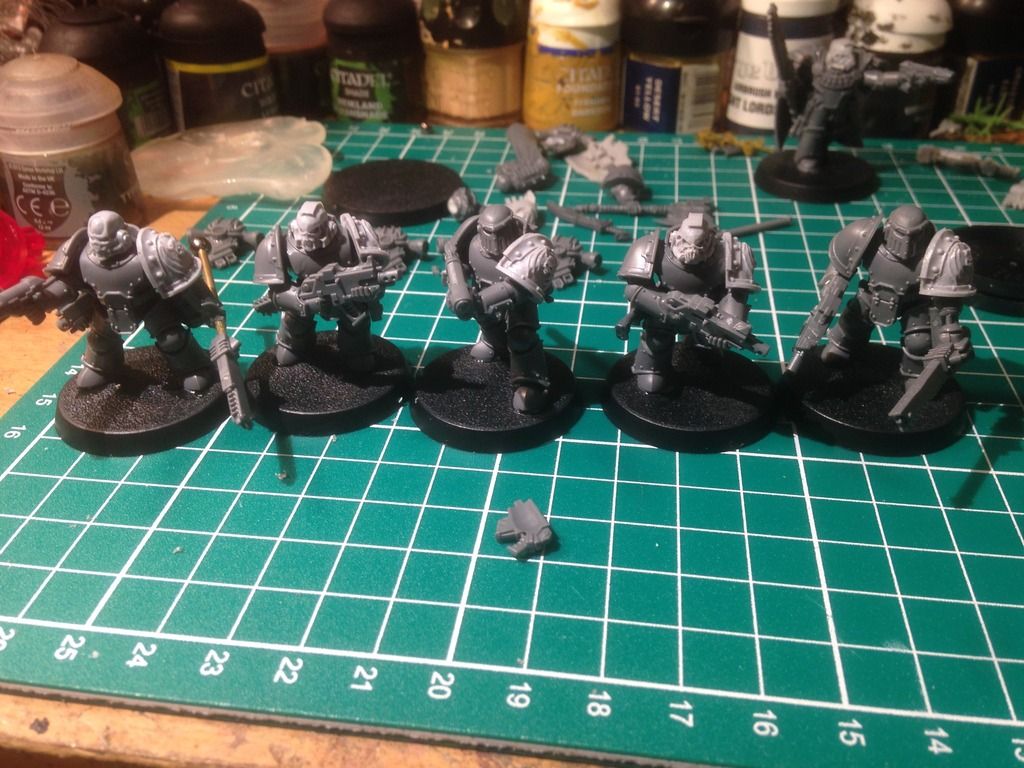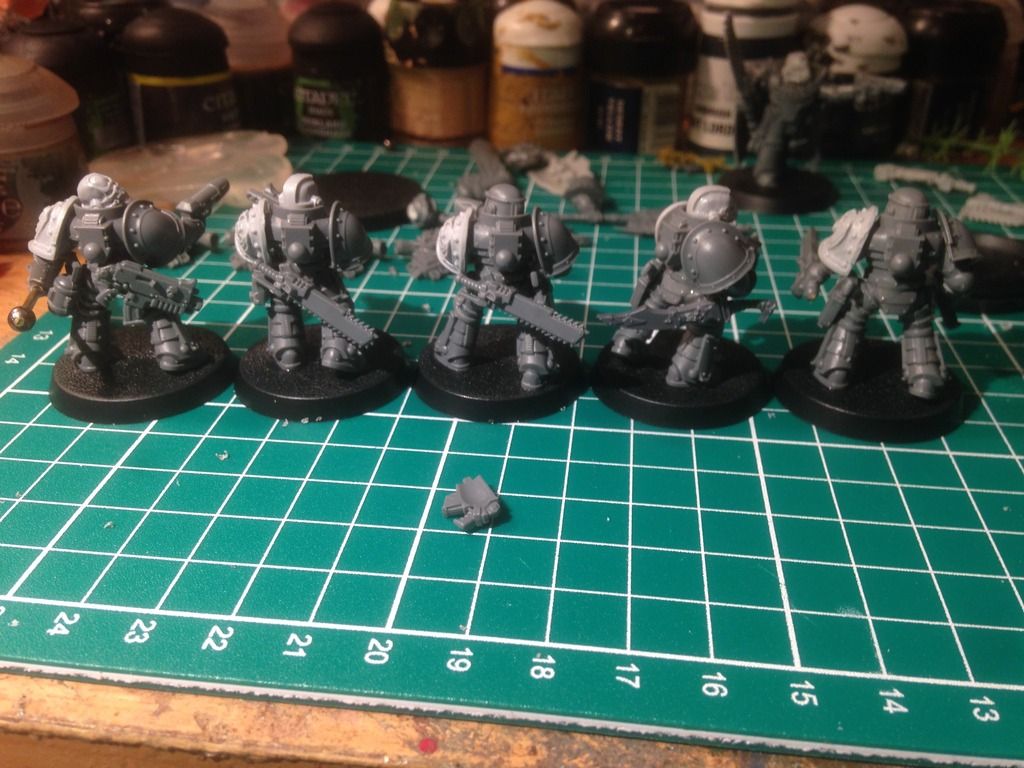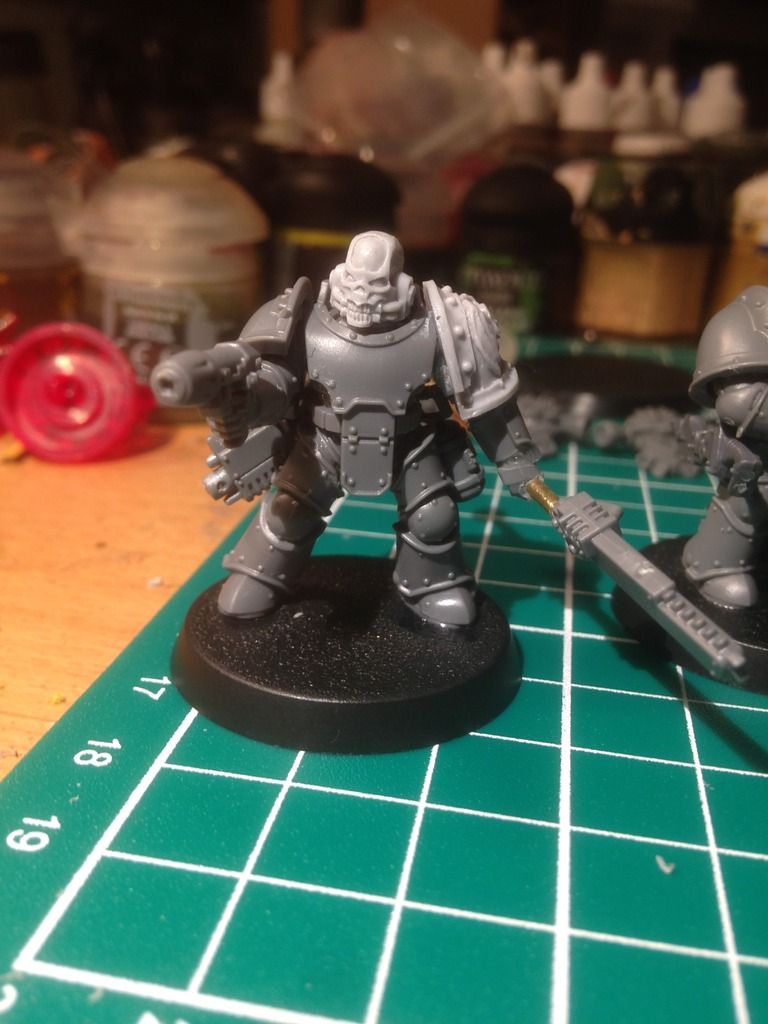 I took a shot at converting up a chainglaive for the Sgt, and of course FW then release them for sale a couple of weeks later.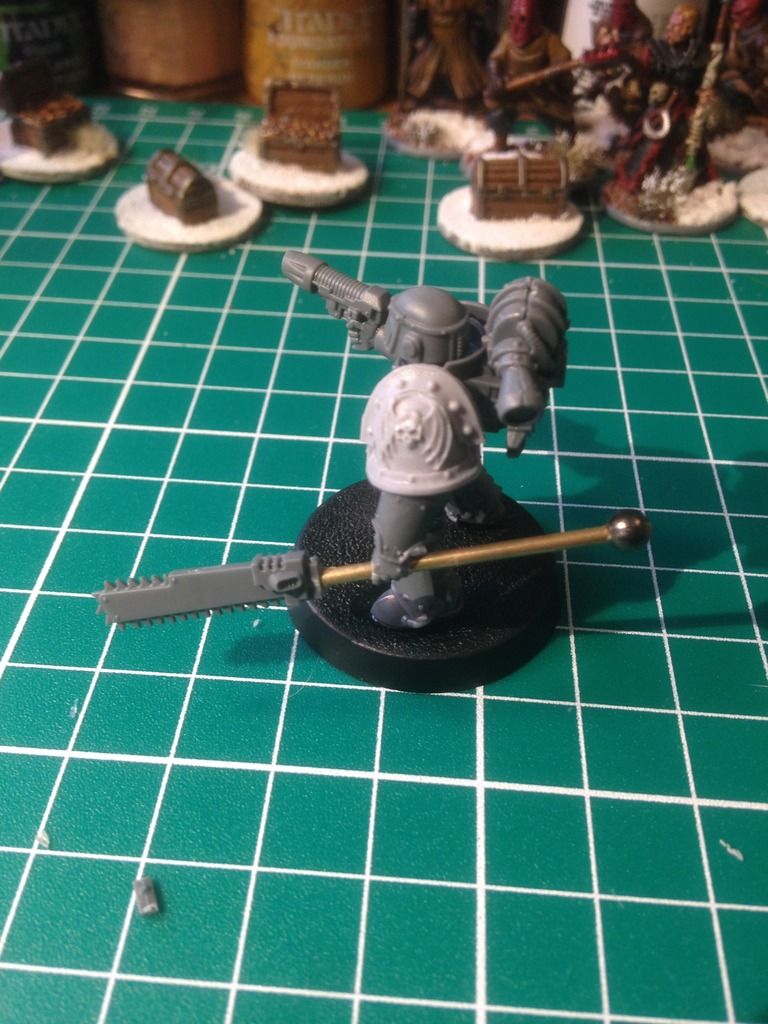 Tomorrow I'll assemble a squad of raptors, and then weather permitting get a basecoat on and start painting.