Discussion Starter
·
#1
·
...and so it begins.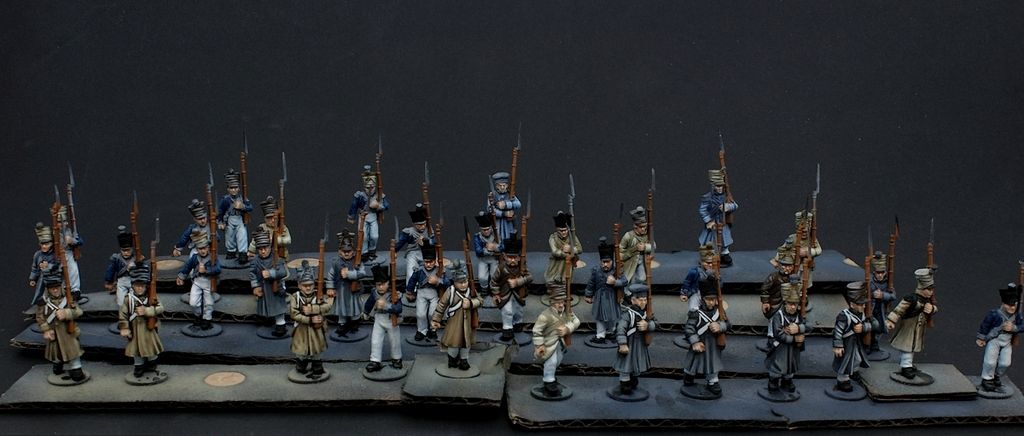 Or has begun. We're setting up this huge Waterloo game for VIVAT2015 (November 14th, drop by for lots and lots of historical wargaming stuffs!) and I contribute to a small capacity. Above you see the humble beginnings of the 27th line regiment (1st and 2nd batallion) as deployed at the battle of Waterloo in 1815 (6th corps, 19th division, 2nd brigade). This is one of the smaller units, all in all it'll be 36 figures. The miniatures used is a mix of plastic Perrys and Warlord Games late Napoleonic infantry there'll be a demo game on the upcoming weekend at Vienna Army Museum. Not that these guys will be finished by then. My personal deadline is November 14th. These are just the troops (including grenadiers and voltigeurs), the flagbearer, musician and officers will be added later. All in all I need 36 models done. I do a few troopers more, just in case someone's out on the day due to sickness.
Hope you like them so far.
C&C welcome!