Discussion Starter
·
#1
·
Hi everyone!
I thought it was about time I logged my progress with my space wolves, I have been interested in the sons of Russ for far too long, but until now have never actually modelled or painted any!
INTRODUCTION
I eagerly awaited the release of the new codex and miniatures and rushed along to gamesday to get them nice and early.
I already had a fair few of the original Space Wolves models made up which I was using with the old codex, but I have updated them with new parts from the current sprues and have begun to assemble an 750 point force to use with my local gaming buddies.
ARMY LIST
HQ
Rune Priest
Bolt Pistol + Runic Axe
ELITE
Wolf Scout squad
1x Meltagun
4x Bolt Pistol + Chainsword
Wolf Guard
2x Power Fist + Bolt Pistol
1x Chainsword + Bolt Pistol
TROOPS
Grey Hunters
1x Meltagun
1x Mark of the Wulfen
6x Bolter + Bolt Pistol + Chainsword
Grey Hunters
1x Meltagun
1x Mark of the Wulfen
6x Bolter + Bolt Pistol + Chainsword
Grey Hunters
5x Bolter + Bolt Pistol + Chainsword
HEAVY
Long Fangs
1x Bolt Pistol + Chainsword
4x Missile Launchers
FLUFF TIME!
Valgard Steelclaw's Great Company are recorded in the great halls of the Fang as having fought many millenia ago, and many a sage has remarked on the often unusual tactics employed by this most cunning of Wolf Lords!
Valgard was known for his distrust in vehicles and his Great Company would almost always enforce the Allfathers will on foot, they were often compared to the Legion's of old as Valgard's host often consisted of massed Space Marine infantry fighting "as Russ intended"!
Valgard was a shrewd and cunning old wolf and regularly teased and manipulated the other Wolf Lords into each others way, but only so he could come to their rescue and make them feel like young pups again!
A towering Brute of a man he was often seen leading the Charge atop his Thunderwolf Frostfear bellowing the company's warcry "for the Great Wolf!!".
Well there you have it, I hope none of you pups have fallen asleep at the back!.
I shall be logging the progress of my Wolves as I finish models from each squad, I have some completed stuff already which will be shown below.
Thanks for reading and enjoy
Munky
Thorald the Rune Priest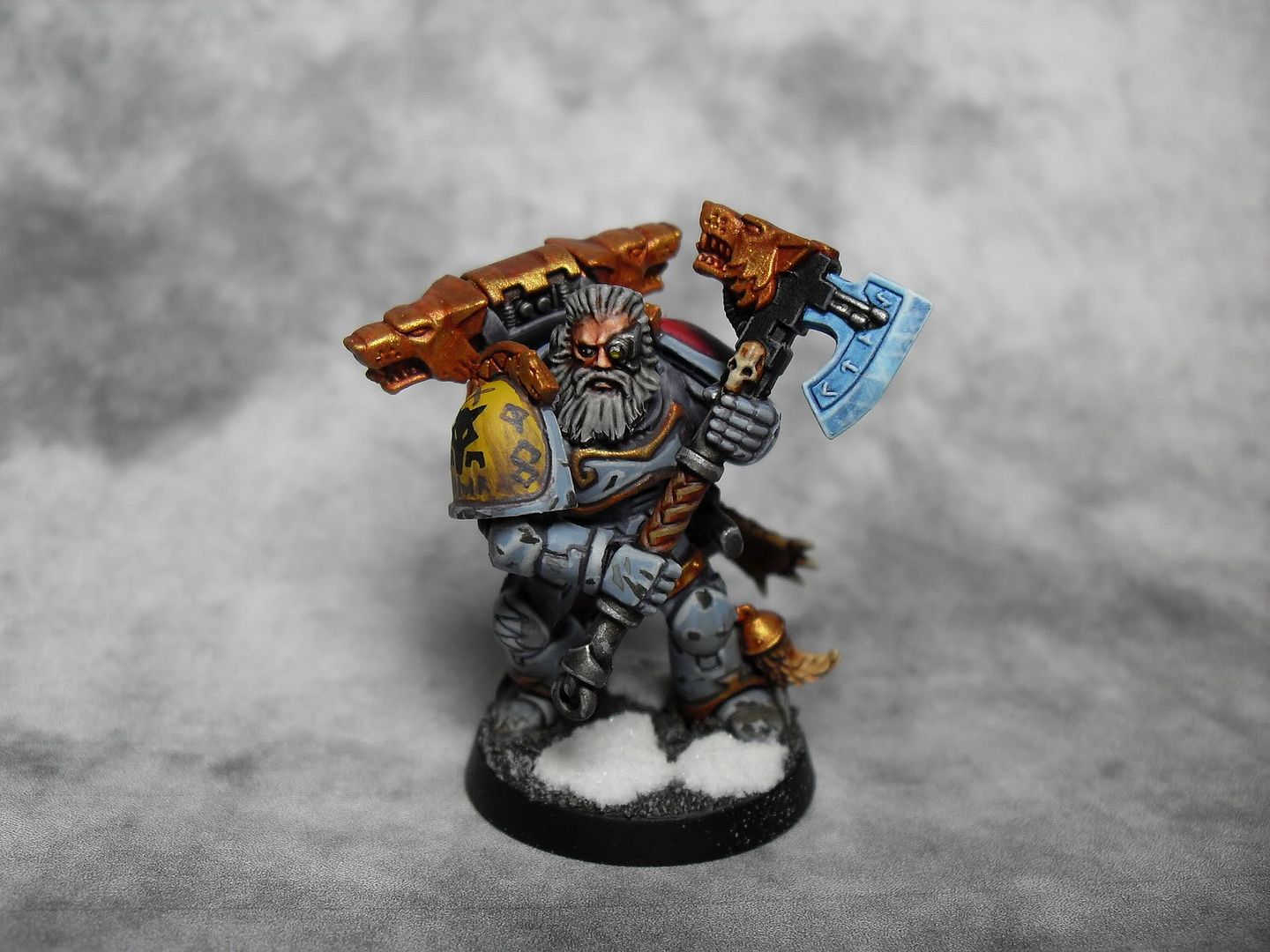 Einar Wolf Guard Battle Leader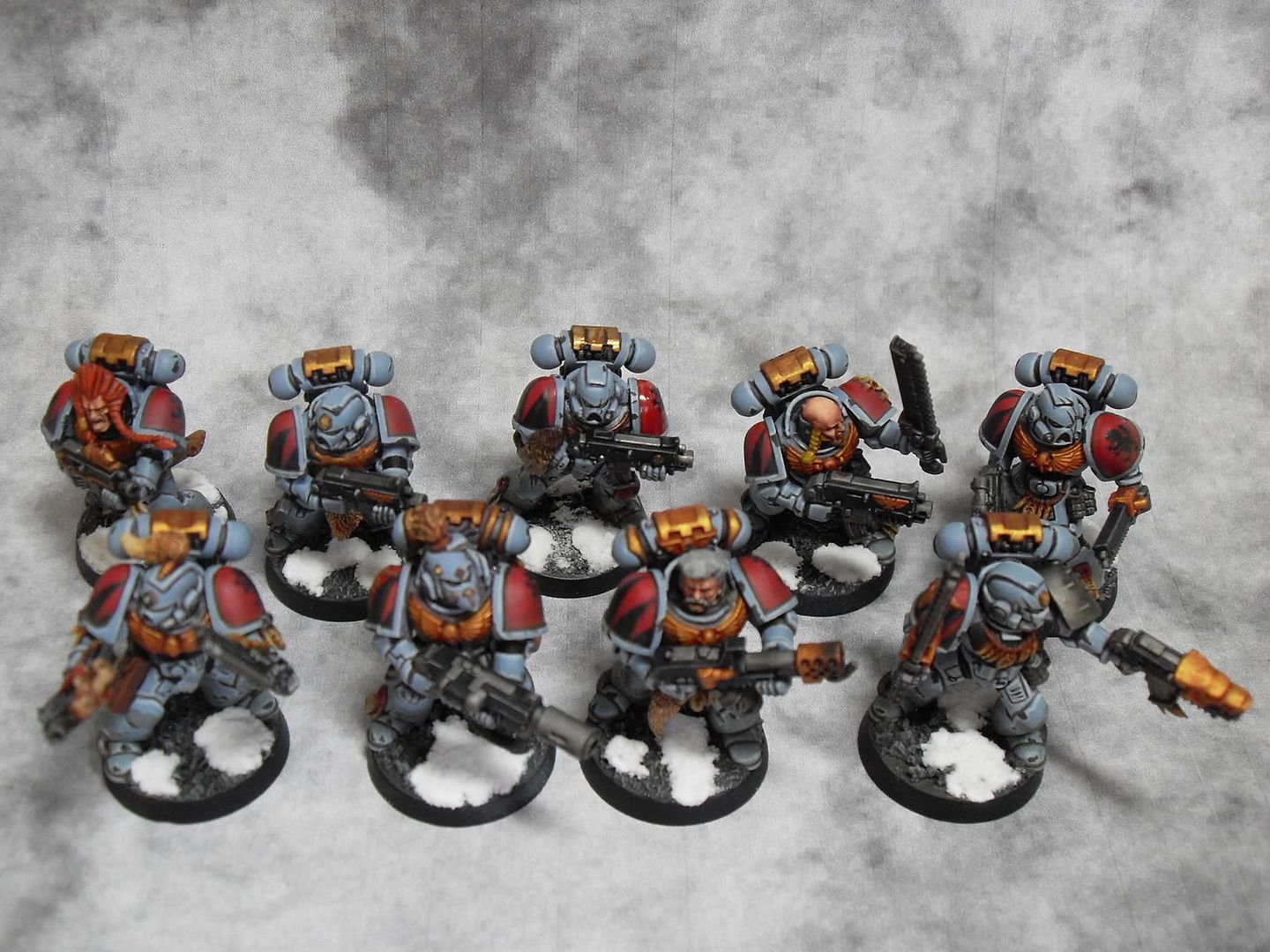 Grey Hunters from Wolf Guard Baer's pack