Discussion Starter
·
#1
·
I managed to track down one of my al time favourite miniatures on ebay the other day. So much so, that I dropped everything else on my painting list to focus on stripping and repainting this model. This model goes right back to when I first started out in the hobby and featured in the first White Dwarf I ever bought (Issue 175). I dug out the issue and there, just as I remembered it was a picture of this model standing in a stream battling an Ork Dreadnought.
The model I talk of is the 1990 Ultramarines Captain.
In that issue he is called Ultramarines Commander and has white trim on his shoulder pads. So that would make him Captain of the 1st Company. His imagery however looks like like the New Sicarius sculpt. He has the same kind of helm and weaponry. Suffice to say, my 1st company will be led by a captain in terminator armour, and I have a 2nd company commander from the Masters of the Chapter formation, so I decided to give my classic Captain grey trim and make him Captain of the 8th Company. A reserve company that is made up from bikers, assault marines and landspeeders. I have a couple of landspeeders that are from the 8th company, so know they have a Captain.
The Captain of the 8th Company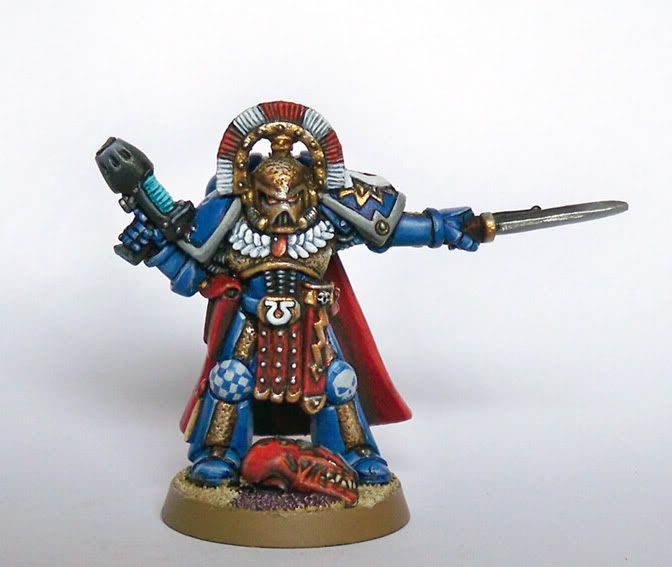 8th Company Captain standing with my version of Uriel Ventris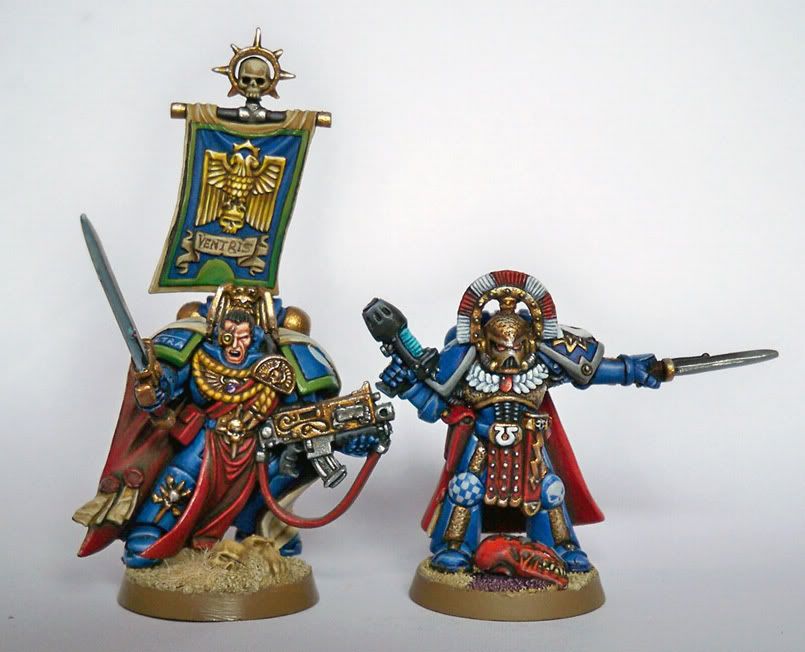 8th Company Captain joined by the Masters of the Chapter

For more, check out
www.thepainteddragon.co.uk/forum/