Black Library & Warhammer Digital - Tyrant of the Hollow Worlds (eBook)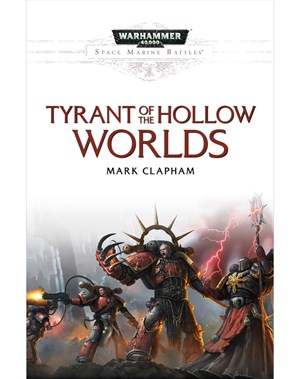 Tyrant of the Hollow Worlds
A Space Marine Battles novel
When Huron Blackheart leads his warband of Red Corsairs to attack the Hollow Worlds of Lastrati, the human defenders can do little to protect themselves against such powerful enemies. Will the arrival of the Space Wolves turn the tide?
READ IT BECAUSE
What are the Hollow Worlds? Are they actually hollow? And what does the Tyrant of Badab want with them? Find out the answers to all these questions, and get a healthy dose of Space Wolves vs Chaos action in this epic novel.
Finished it. A quite interesting and well written story about the Red Corsairs and their rampages. Lots of noticeable and unique characters that stood out through the story. Though it was clearly set at an earlier time in the history of the Red Corsairs, before they had grown to be the menace they are in present time and providing some strong insights into their nature and Huron Blackheart himself. Theres also some noticeable leads to their future endeavors which have been depicted in past stories.
A thing that stood out with the space wolves.