·
Bringer of the Apocalypse
Discussion Starter
·
#1
·
I had been meaning to add a trygon or two to my Nid army, so I ordered a pair from Wayland Games- They arrived this week on Wednesday afternoon. I then found out that my FLGS is having a 2k Apocalypse game on Saturday. I then poked through that recent (361) White Dwarf with the Trygon formations, and liked the looks of the Bioshock brood. The problem was that I needed at least three Trygons to field the brood, and I currently only had 3 lovely, sealed Trygon kits. Could I actually be insane enough to build 3 complete trygons in just two days? Apparently so... But I may have damaged my brain from all the glue fumes...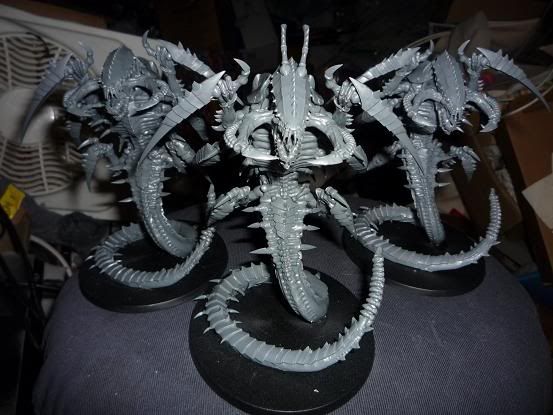 The Bioshock brood with the Alpha Trygon up front.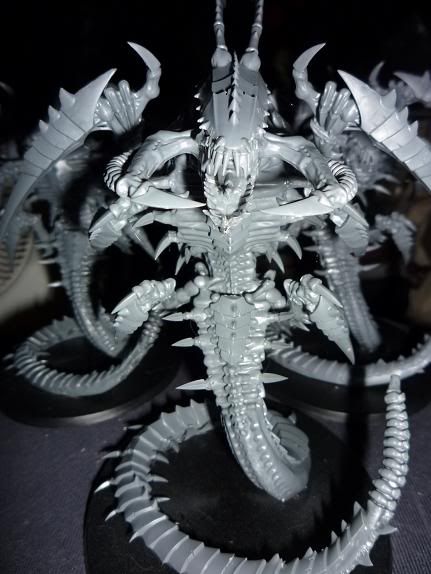 A close-up of the Alpha. I gave him a set of Mawloc "feelers" to have him stand out from the "lesser" Broodmates.