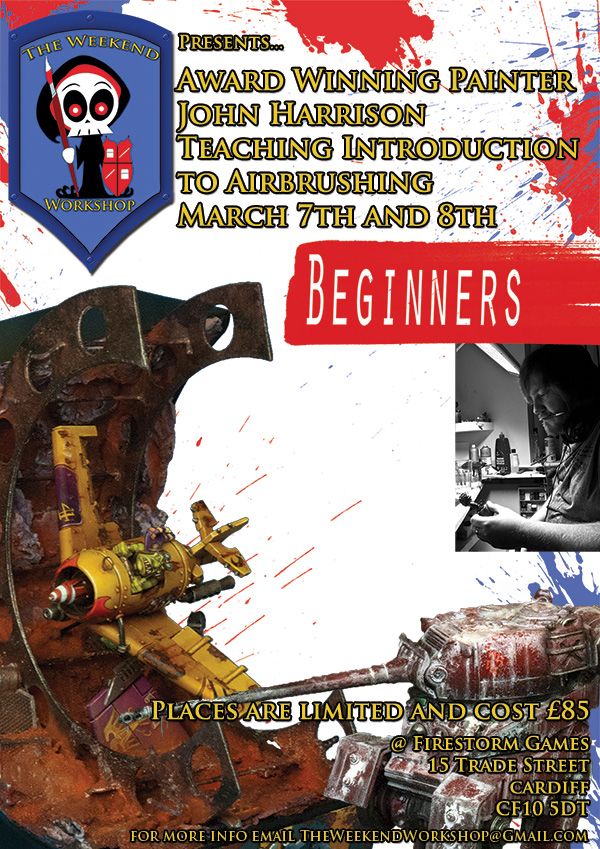 5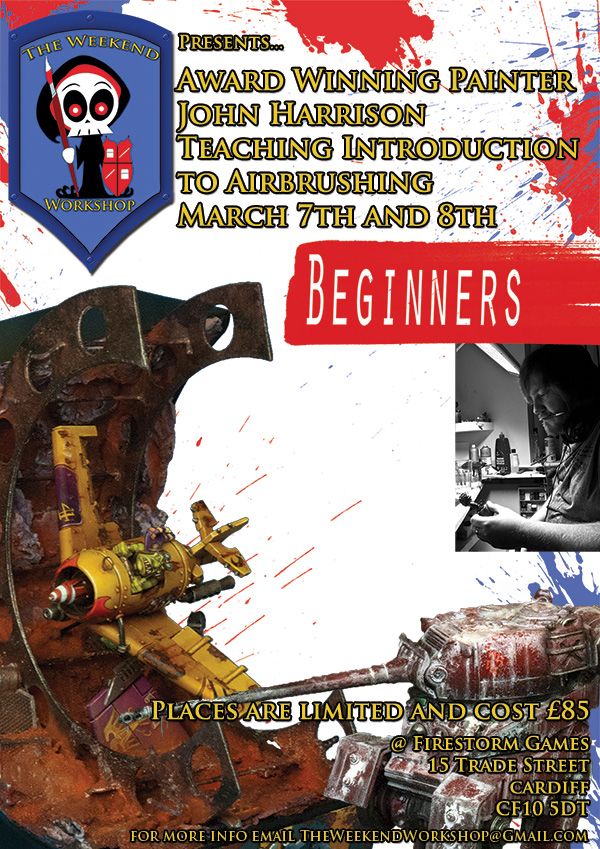 ​
The Weekend Workshop is digging out it's airbrush cleaners and thinners and heading to the Scythe and Teacup for a weekend of painting and learning. Our teacher for the weekend is none other than myself, John Harrison, I am an award winning UK painter who has traveled to and competed at some of the toughest painting competitions across Europe.
I shall be teaching the very basics of using your airbrush from how to maintain your airbrush, apply smooth basecoats to both army painting and display painting techniques, I will take you through precision exercises to really hone your abilities and you will receive constant guidance as your apply your newly learn techniques and skills to the free miniatures you shall receive.
The workshops costs £85 for both days, included along with your tuition is your free miniature and hobby support after the workshop.
The workshop will run from 10am until 6pm, the workshop will be broken up into 4 main chunks, morning and afternoon session over the 2 days, the morning sessions will be more focused on the theory and ideas of what I will be teaching, with an hour or two in between demonstrations to get some painting done, the focus on the afternoon sessions is for you to sit down and get a good few hours painting in so you can really get to grips with what is being taught. I will be there to give you feedback and reinforce the ideas, theories and techniques, give you advice how can improve your technical skills and answer any hobby related question you can think of!
If you want to find out more you can contact me on the forum, via
Facebook
or via our
Website
!
To see some of John's models check out the pictures below or head over to his
Putty and Paint
page!
John
​