Discussion Starter
·
#1
·
Some of you asked me to do a guide on making Belial when i get him in the 1300pts DA list in a previous thread.
He's a bit rough because i made him a while ago and when i was stripping him last night i remembered about this guide i promised to make. Some of the areas are ready made and engraved so.......
well here is what you will need:
Captain Lyssander (no weapons)
Terminator Storm Bolter and Power Sword from the Veteran DA box set.
Green Stuff and modelling tool (i used a moderately sharp scalpel)
40mm base and any spare bits for terrain (i used the left overs from a predator.)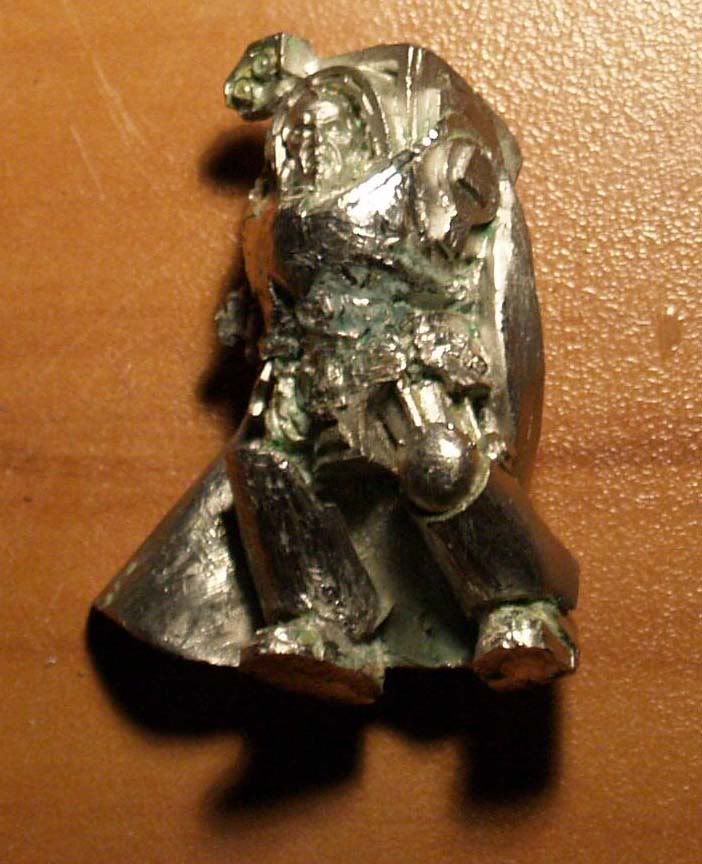 1) Cut off any Imperial Fist iconography from Lyssander and file it as flat as possible. At the time, I didn't have a proper file so I scatched it alot with a scalpel.
The right shin and his chest need to be filed flat. The chest need to be filed completely flat. Even the decorations need to go.
2) Sculpt a tabard and a robe on him as best as you can. I'm no professional at sculpting, but i reckon it turned out nicely.
3) Cut the bolter and the sword off the hands and swap them. Then fill in any gaps with GS.
4) Glue the arms on in a suitable position (i had to slice half of the left shoulder off to make him point the bolter in the direction he's looking
5) Randomly place bitz on the base but remember to have a spot for him to step on (position him on the base or bitz and build around him)
Make sure you paint the base and Belial seperately to make it easier.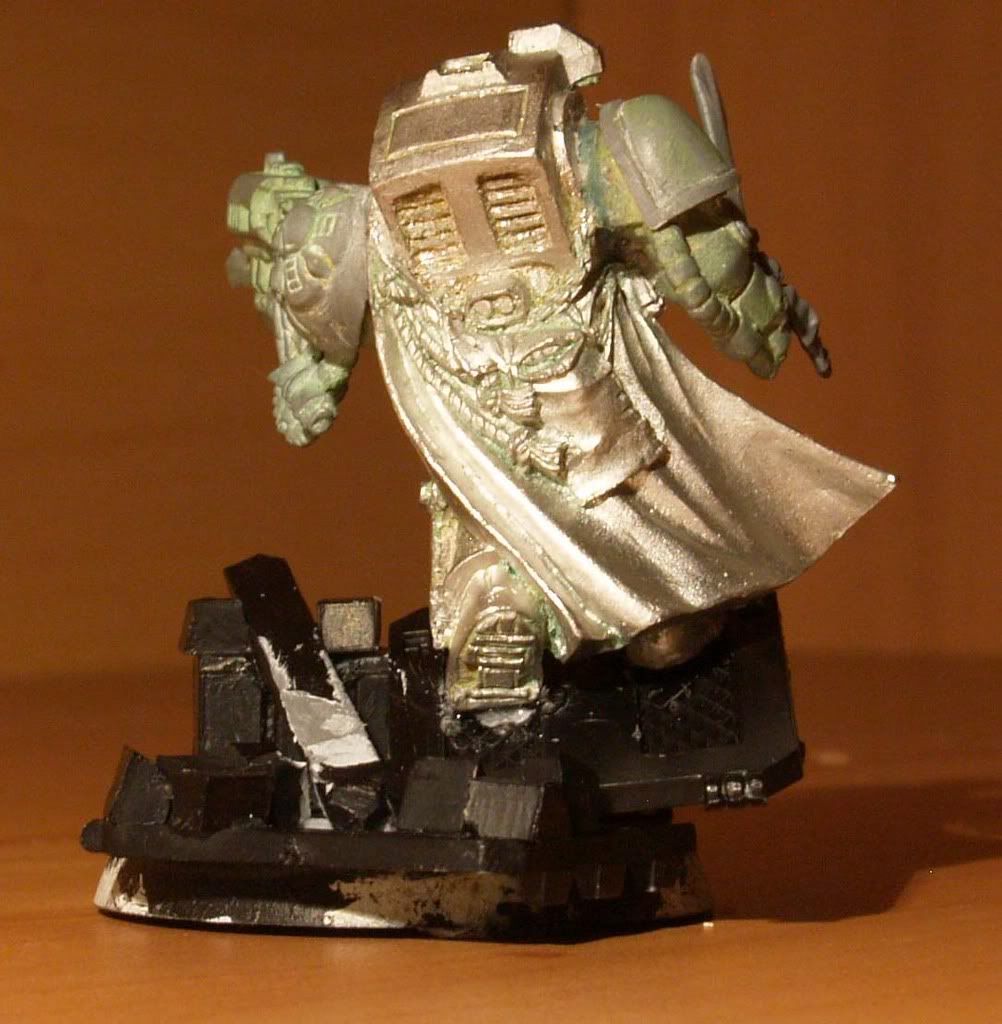 Some of you said he looks to plain. "He's Belial, Master of the Deathwing for Christ's sake" and I'm adding iconography to him but im painting it seperately to make it alot easier. Ill post pics soon!
This is the building stage. I will soon add a guide to paint him up.
Have fun.
Bloodhound :rock: