Discussion Starter
•
#41
•
Life's been a little hectic lately... I've gotten a lot of progress done on a lot of models, but have completed very few things.
This is my entry for this month's Painting Deathmatch:
I'm not really happy with how it came out... admittedly, the cast was screwed up so I didn't really put that much effort into it. I may sit down and clean it up at a later date.
I've also been meaning to replace my Chapter Master model for my Lions Rampant, and finally built and painted one. I still have a lot of stuff left to do on him as far as his display base and retinue go-- the base he's on is temporary-- but here he is at the moment.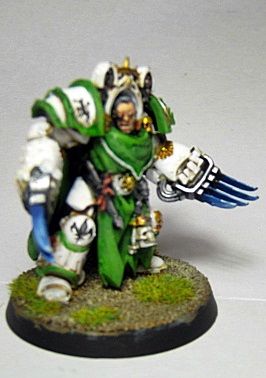 I seem to have neglected to post pictures of my gaming table. I'm still working on a lot of terrain for it-- this is about a third of the amount of terrain I like to play with on the table.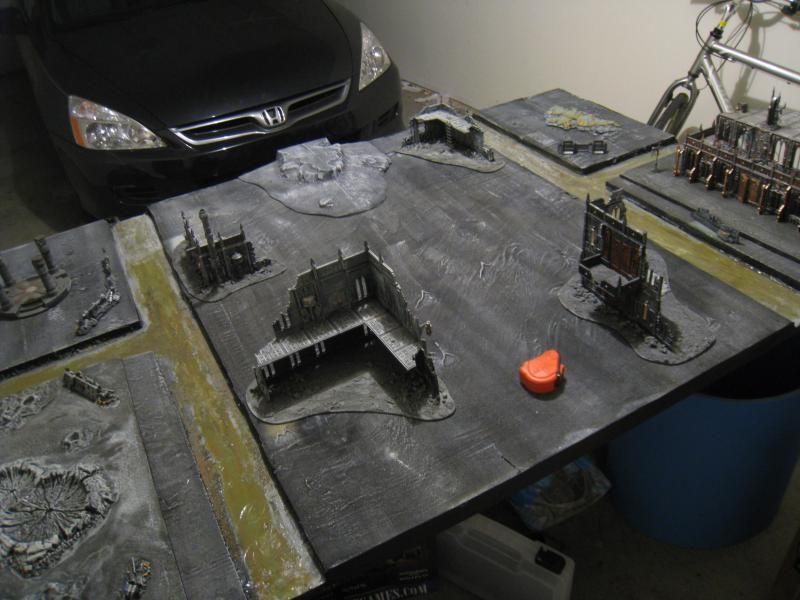 One of my favorite (and largest) buildings: