Discussion Starter
·
#1
·
Okay by now some of you may be aware that i am unable to stick with a single project for very long before i get bored and move on.
The problem is that sometimes i've got projects planned that are just too good to pass up and i know i'll lose interest in before they are finished.
For this reason i've tried to resist the pull of the Imperial Guard. I have had ideas for a multitude of regiments but always realise that i'm going to need to convert a lot of models in the same way to make a usable army.
With this in mind i've managed to come up with fluff for a guard army that will let me collect units from different regiments together without damaging their fluffiness.
Without going into too much detail (those who want to read more can look into my army showcase for this army and read the full background) the idea is that my army is formed of the reminent members of a failed imperial crusade.
In the Gaunts' Ghost books; the ghosts are regularly seen fighting alongside other regiments but tend to stick to their own part of the line. I decided that i would make the crusade force launch a major action against the world of Norvan but have the fleet ambushed and destroyed in orbit before a majority of the army could make planetfall. The elements that made it to the ground have linked up with local resistance cells and are holding out by performing Guerrilla raids until another part of the crusade can reach them and rescue them.
In this way i'll create a mixed imperial force that i plan to only use in apocalypse games, hopefully the variety of regiments will keep me interested.
So here are the first members of my second imperial guard regiment to make planetfall. (I've already built and painted a couple of SM models that will be added to this army as well as having done some work on a mobster based regiment. I'll add shots of them once i restart work on their units.)
Sergeant Trafford of the 1st Anachrotopian men at arms.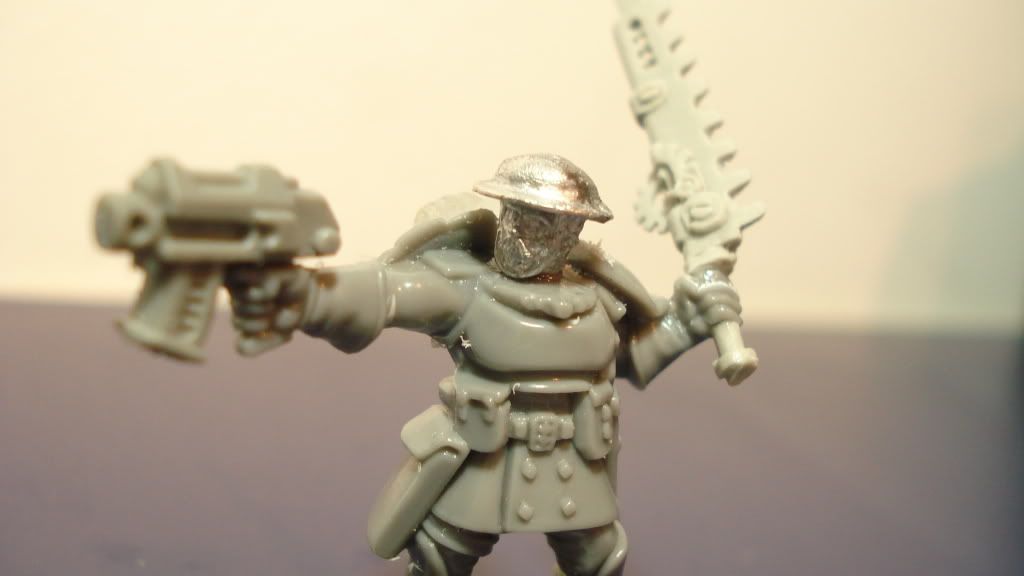 Private Pilkins, tesla specialist (plasma gunner)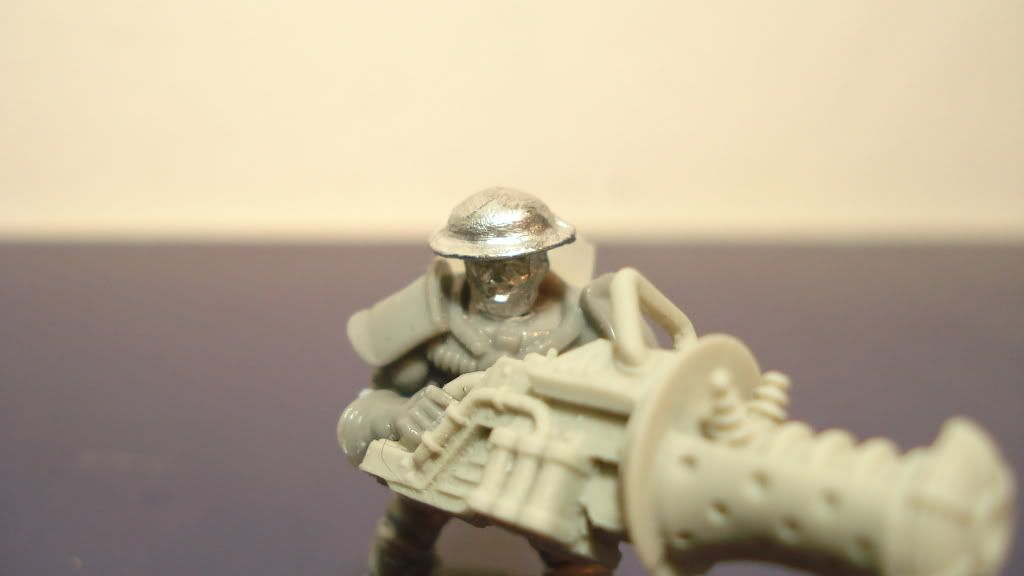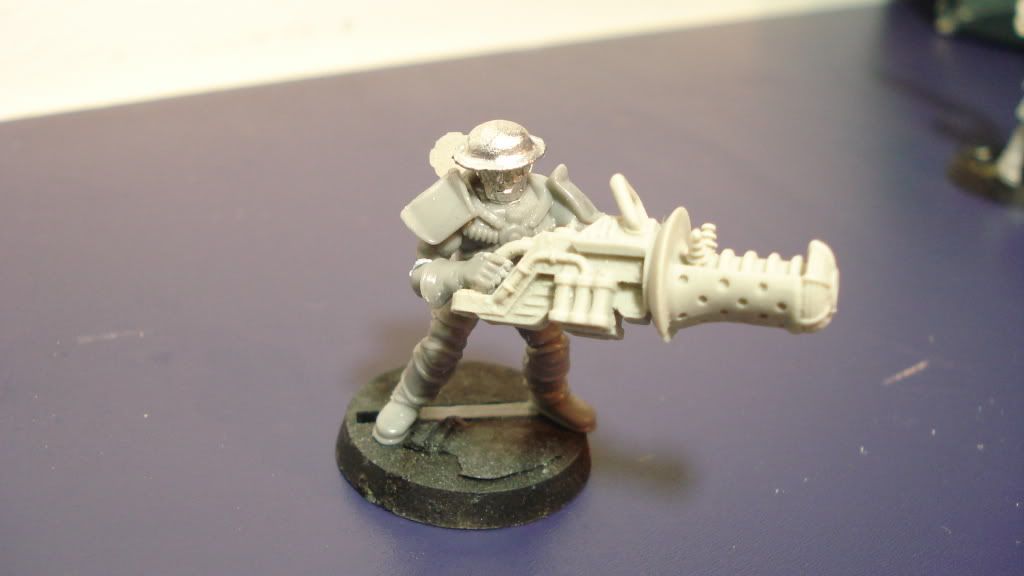 Privates Wilson, Perringthwaite and Evans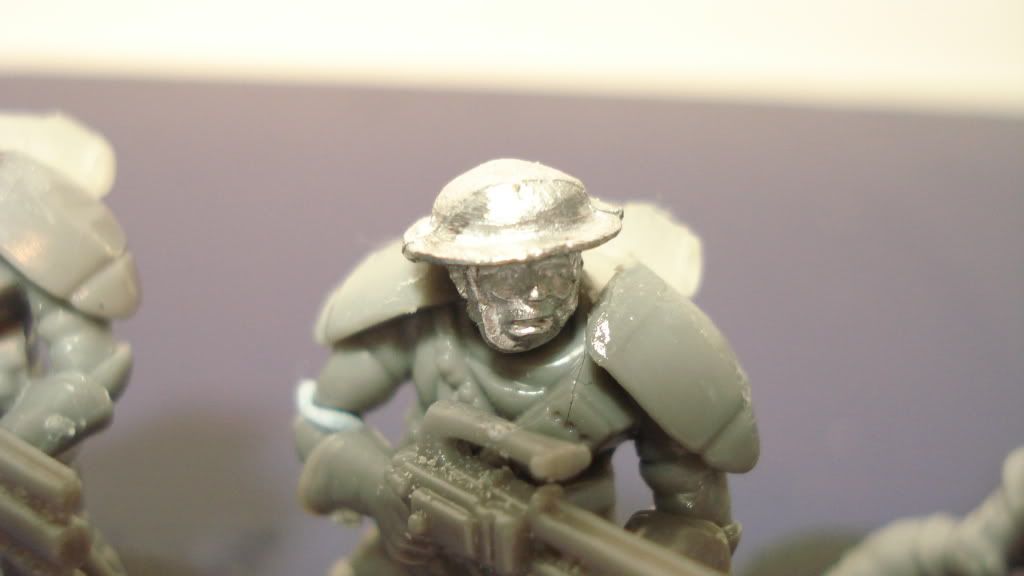 I'm offering shiney rep for anyone who can name where these components have come from. rep for each correctly identified component and one correct answer per member.
For now i have another 5 guys to build, seeya later.