Here's my Project Log for my Tyranid army, I'm starting; I'm literally at the beginning here; Only 2 Models :laugh:
None the less, Heres my Starting point.
My Carnifex/ Tervigon:
This is a carnifex model, which I plan on model-repping as a Tervigon: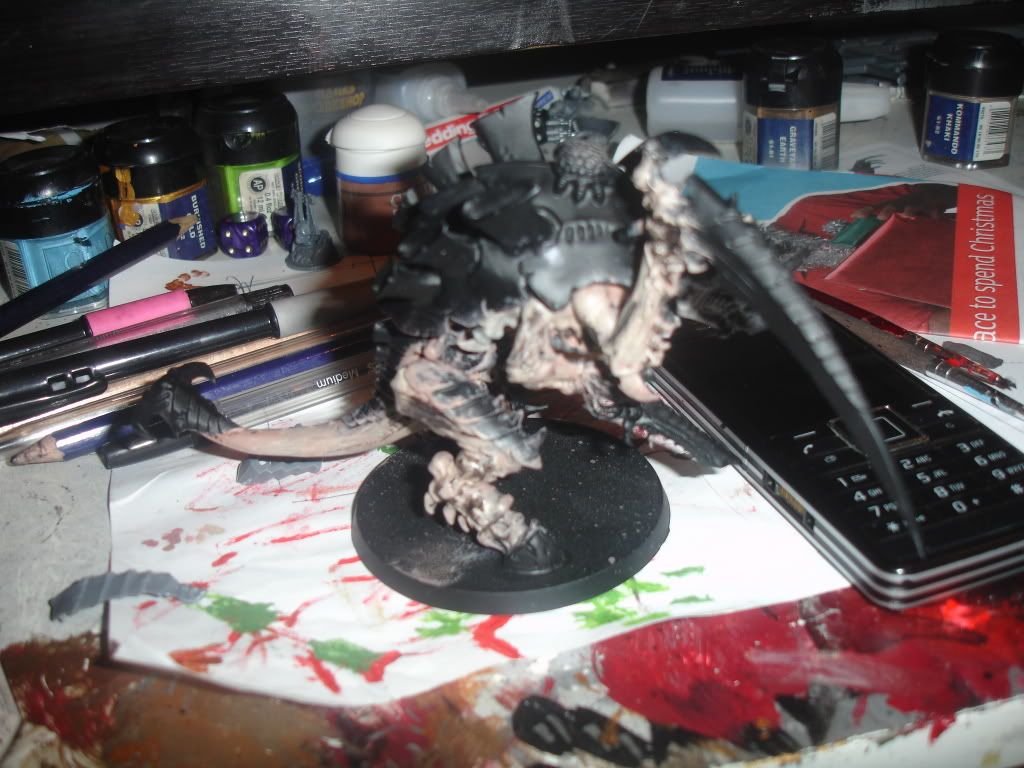 Base coat black, Flesh layered in Tallarn Flesh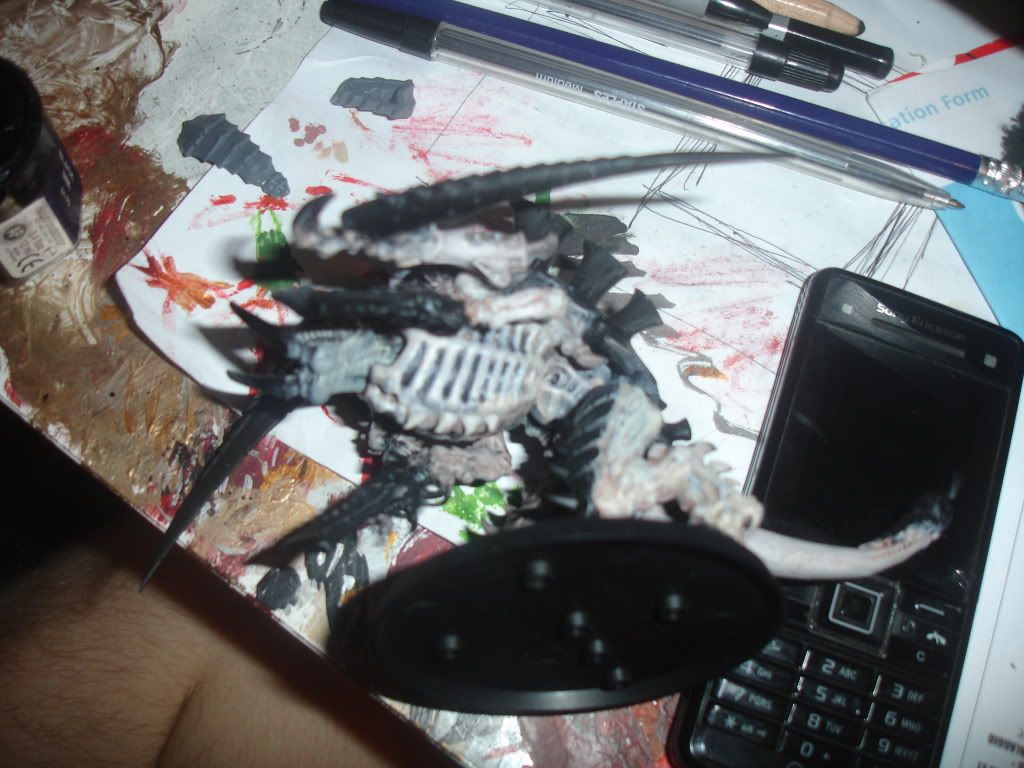 Dry Brushed Bleached Bone, Highlighted Skull white and Bleached bone at 1:1, then highlighted a tiny amount with skull white.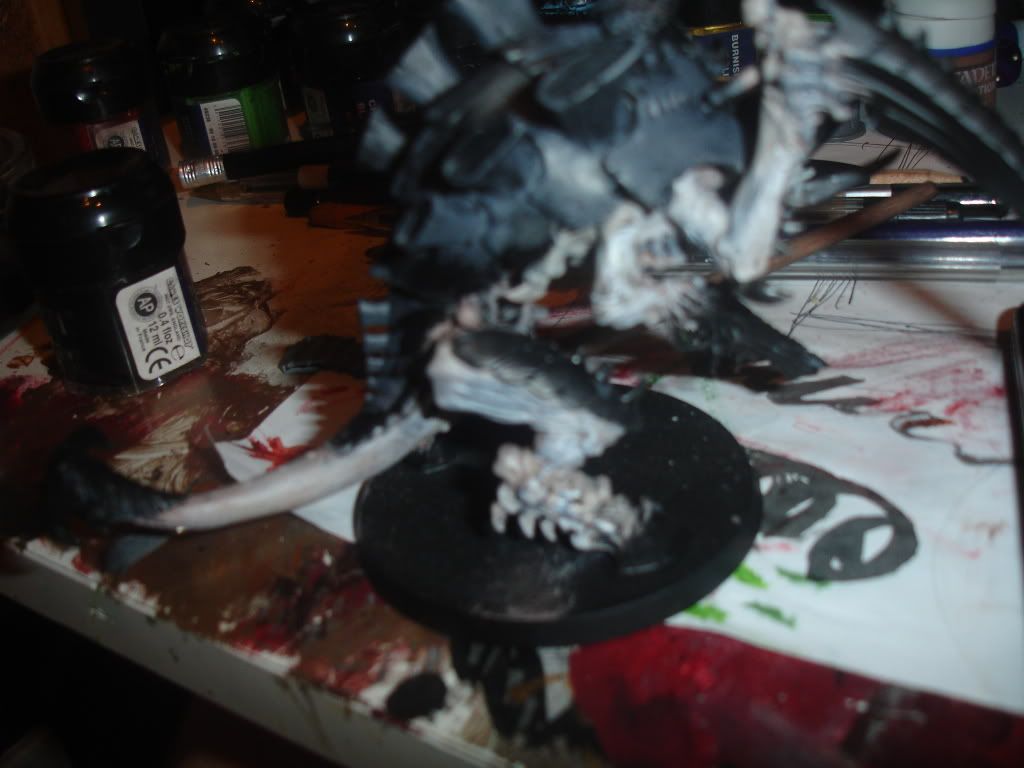 Highlighted the Carapace with Skull White:Chaos Black at 1:1 - It doesn't look that patchy in real, Bad camara.
Kind've limited to what i can do now.. Seeing as I don't own any purple.. and I can't think of anything else to do, aha
I'll start the Trygon's Skin in a bit
Feel free to throw in tips; I'll be slowly building/painting this 'Nid army.