Surely not another Dark Eldar log?! It's all GW's fault, their new plastics are just too good...
For the last two years or so I've been amassing a Death Guard force, but I fancied a change, and the lightning fast maniacs of Commoragh seem about as different as you can get from the lumbering pus-bags of Nurgle.
So far I've put together one warrior squad and one wych squad, and had great fun with both. I am still panicking about what colours to use, but I'm sure I'll have some testers done soon.
I'm also trying, for the first time, to shape my collecting around a premeditated army list, at least to give some structure to my initial purchases anyway. I'm a very rusty gamer though, so if you can help me out with my first 1000pt ideas, please click:
http://heresy-online.net/forums/showthread.php?p=794615#post794615
In the meantime here are my models so far...
THE KABAL OF THE COLD FLAME
Sybarite (featuring dryad branch trophy rack)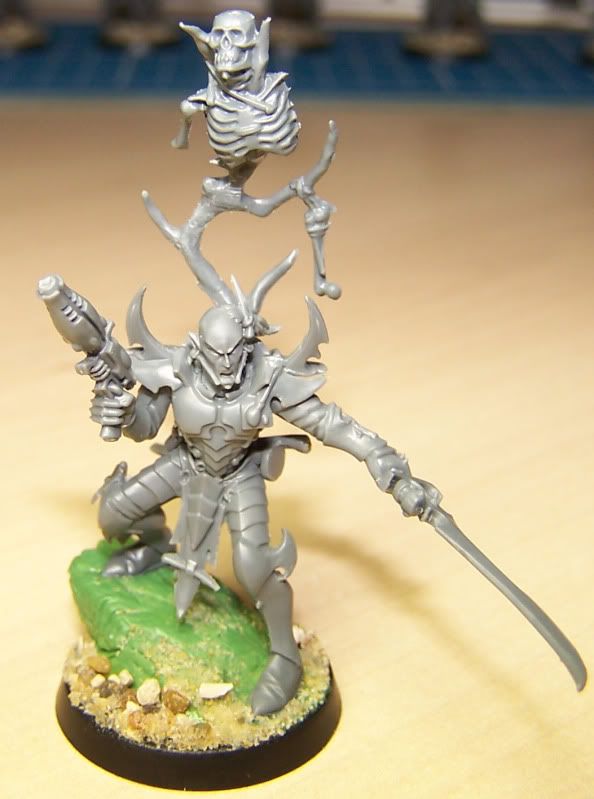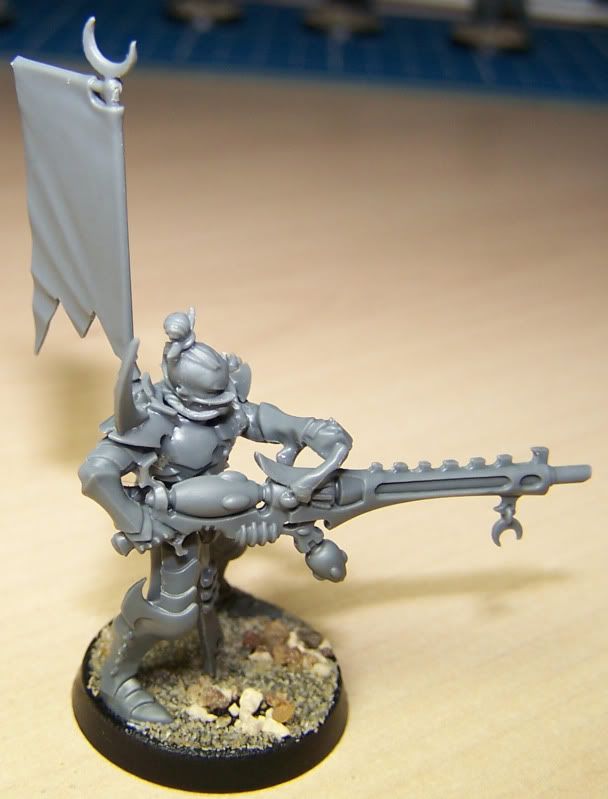 I'm thinking of using the visored helmets for all Blaster wielders: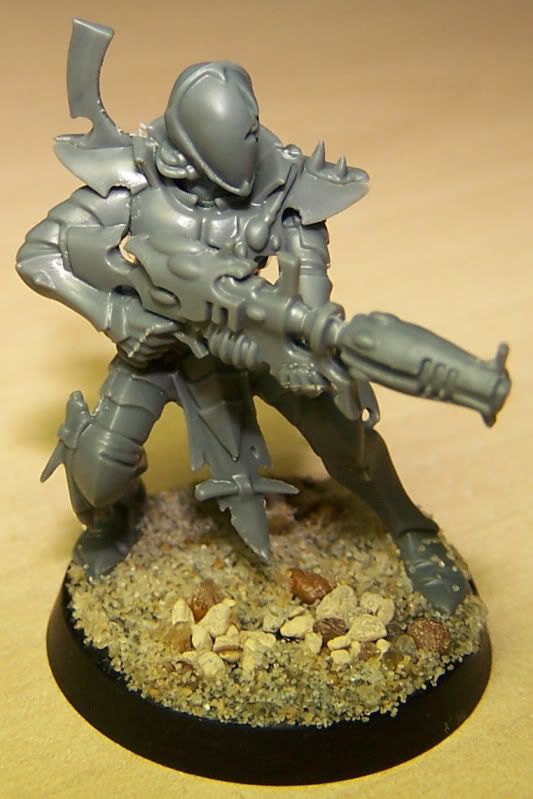 Extra knives come in handy for embellishing shoulderpads. If there's one thing lacking on the warriors sprue it is more grisly trophies such as skulls and severed hands: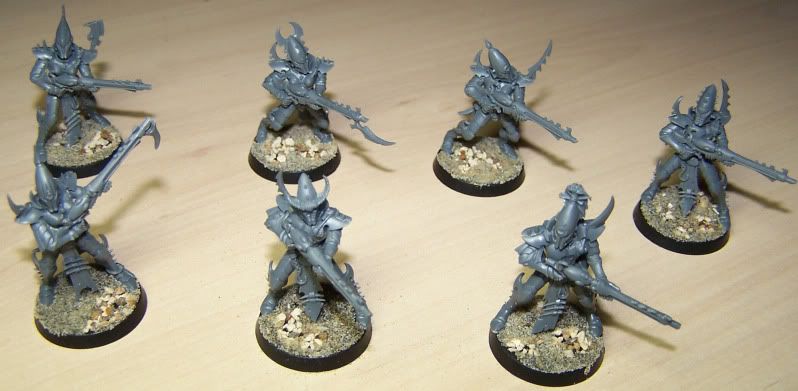 And now for the Wyches. Firstly my favourite, the Hekatrix: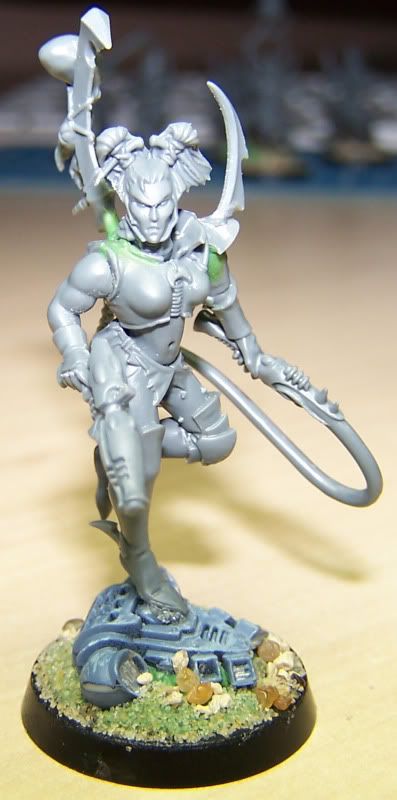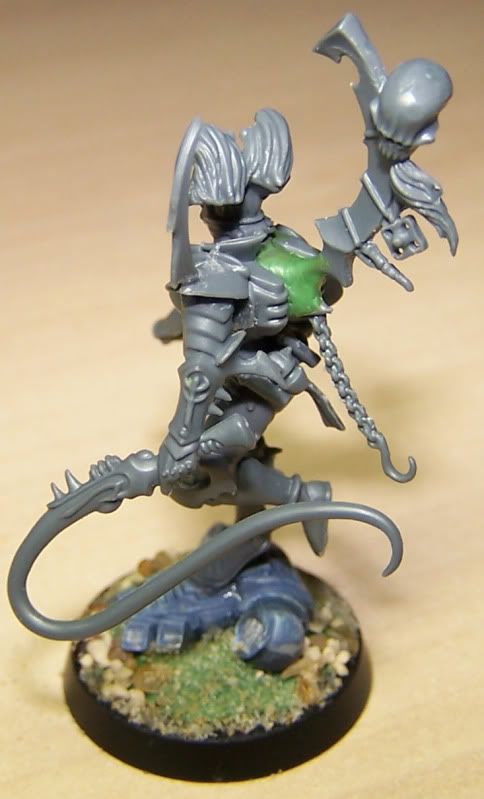 I'm going for extra dynamism for the 2x hydra gauntlets: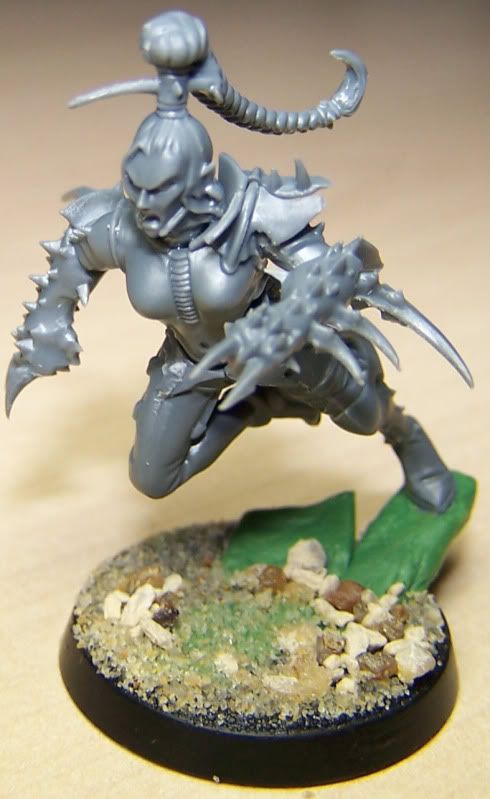 (different angle:
http://i73.photobucket.com/albums/i211/ashbeyj/The Cold Flame/100_2478.jpg
)
Waiting for a second pair!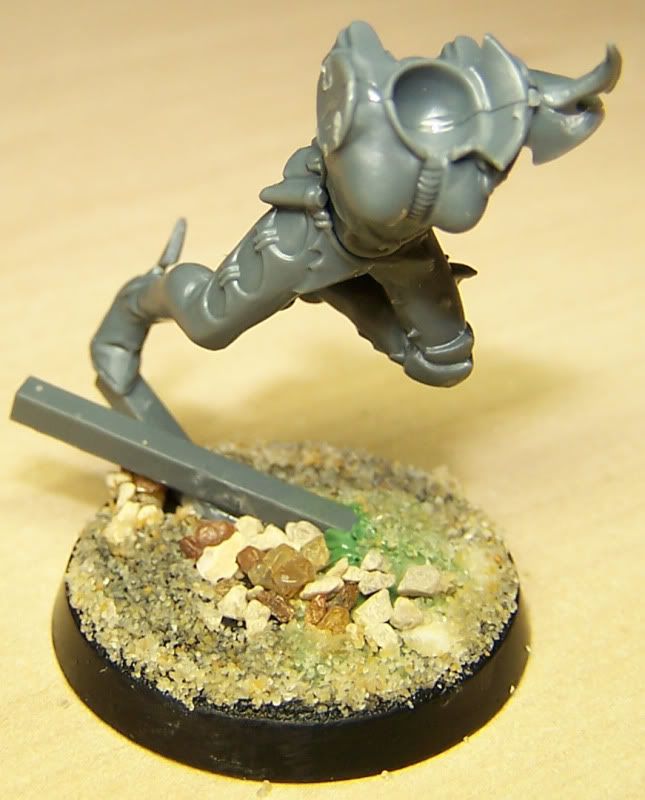 And the rest: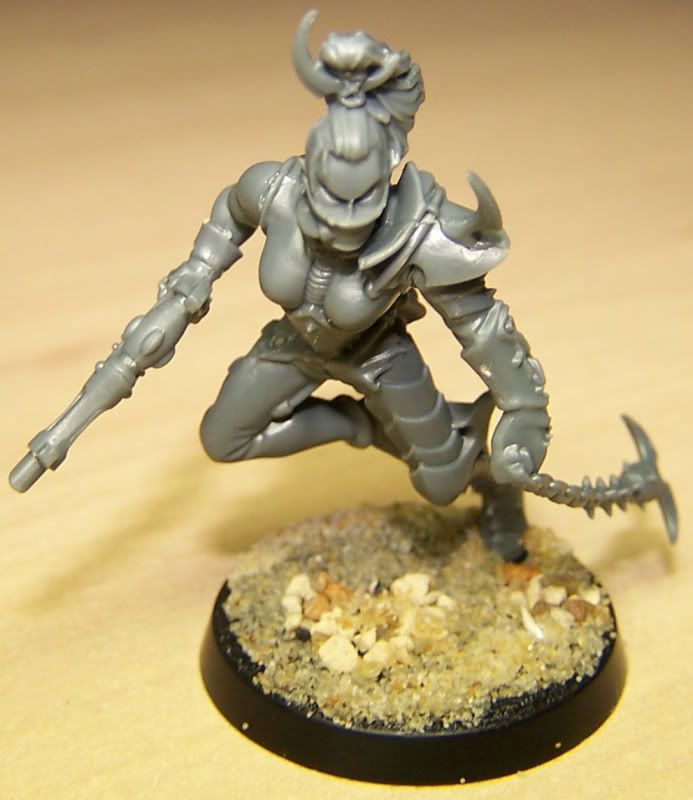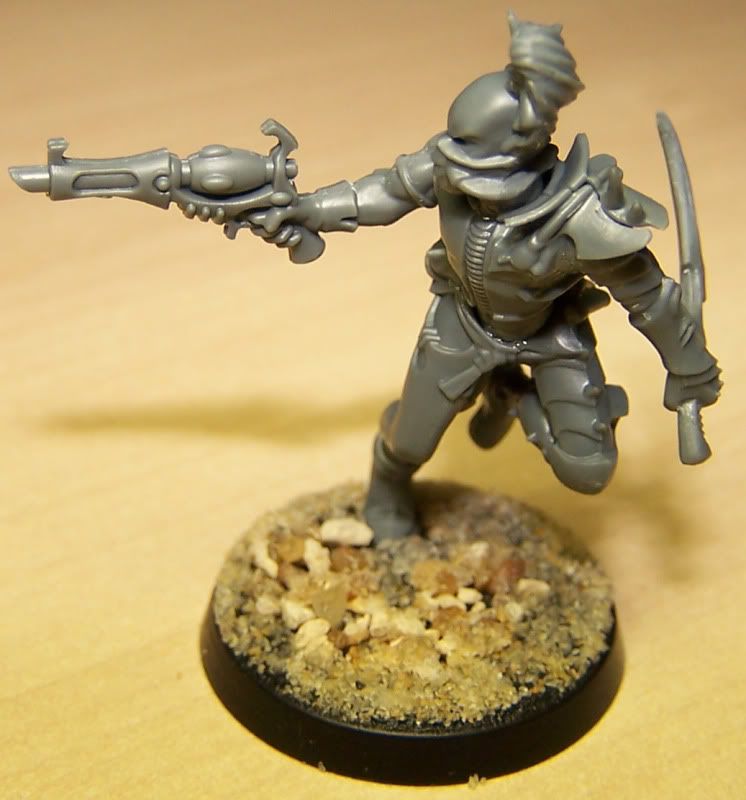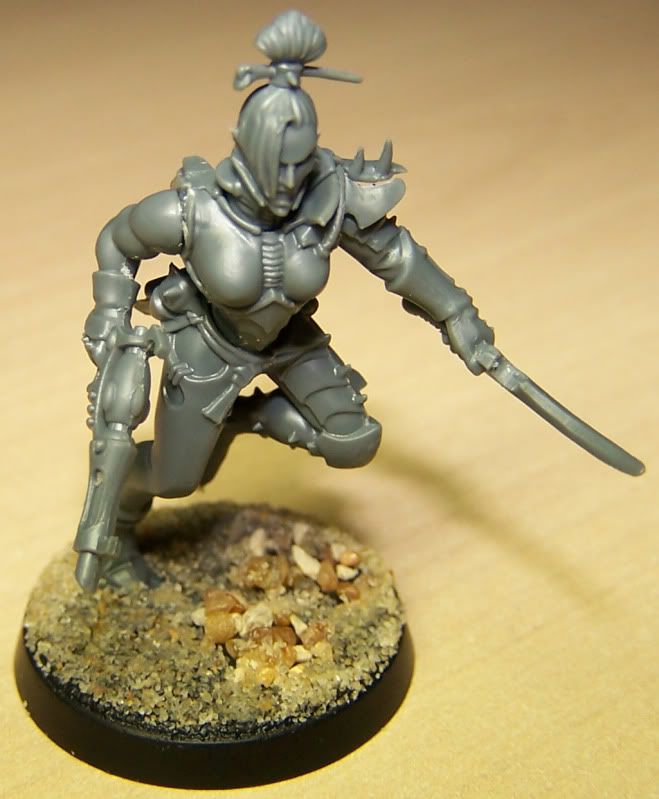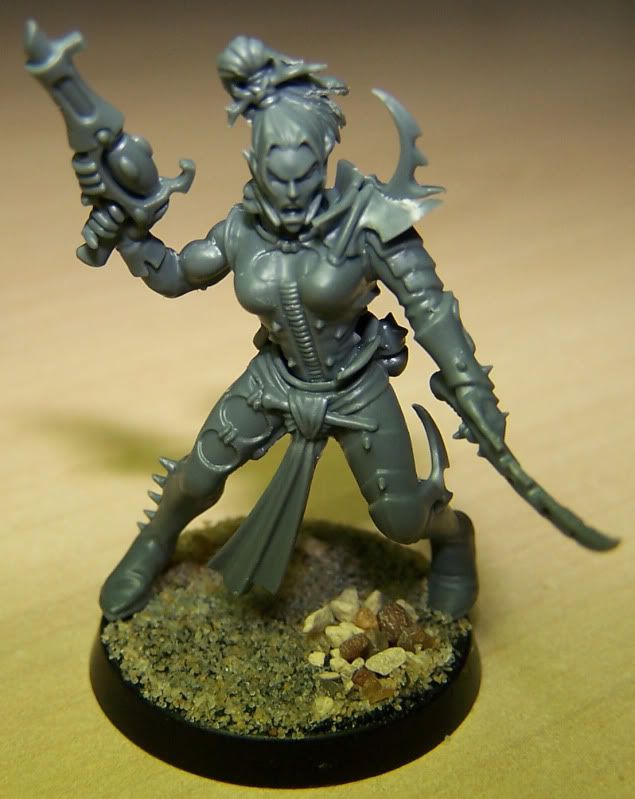 (yes I know he has no shardnet... I have other plans for that)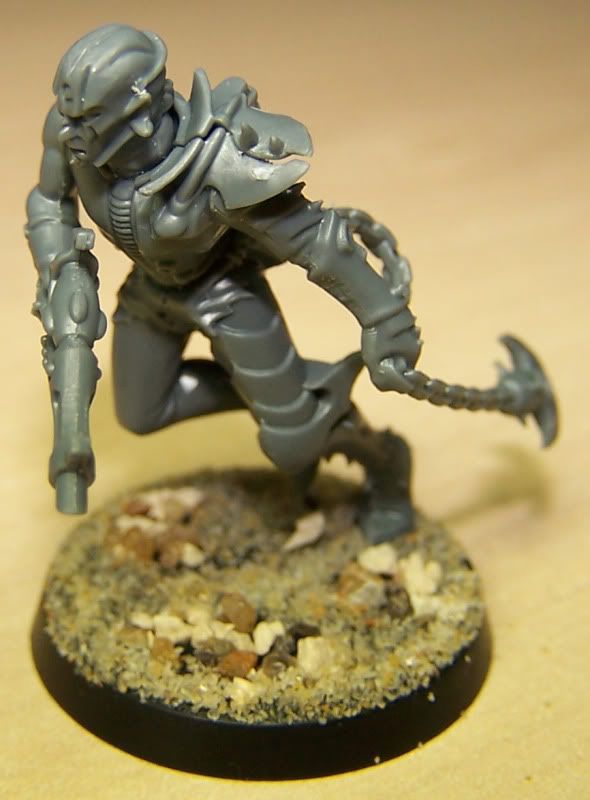 More to come!