Discussion Starter
·
#1
·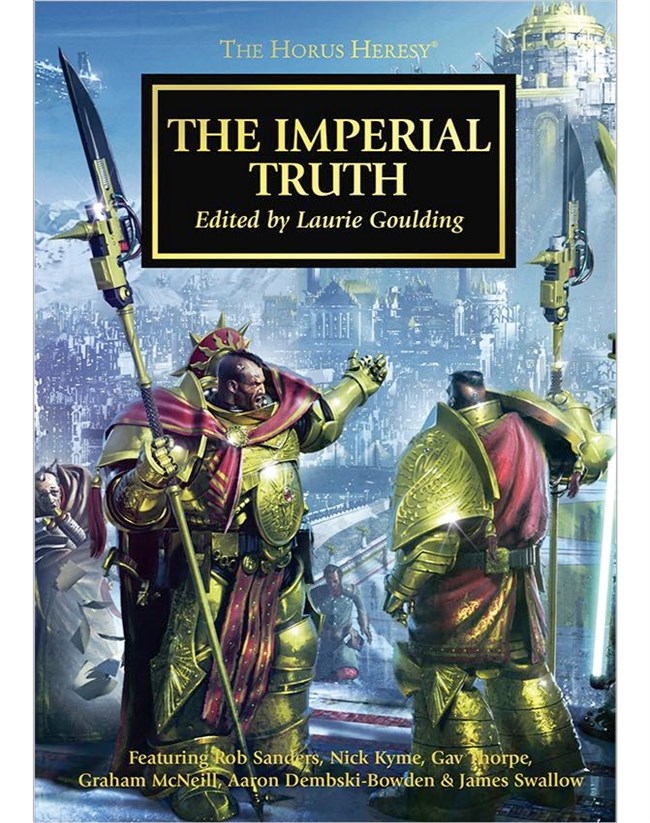 The Story
The Emperor decreed long ago that there were no gods upon the Earth or in the sky, and that all of mankind's belief and aspirations should be poured into His vision for the galaxy instead. Upon such unshakeable foundations was the Imperium to be built - except that the Imperial Truth was a lie, and the powers that the Emperor denied had already sunken their claws into many of his sons. With the treachery of Horus now known from the Eastern Fringe to holy Terra itself, how many more of his father's words will be proven false in the days to come?
In this collection
:
Hands of the Emperor by Rob Sanders
By the Lion's Command by Gav Thorpe
Lord of the Red Sands by Aaron Dembski-Bowden
All that Remains by James Swallow
The Phoenician by Nick Kyme
The Devine Adoratrice by Graham McNeill
So far I havent read Saunders, Swallows and McNeils stuff yet.