Here is my warriors of chaos army.
In total i have about 90 warriors togather with 15 chaos knights.
I also have 2 chaos spawns 20 warhounds and 5 marauder horsemen.
I also have two Chaos sorcerers one undivided and one of nurgle.
I also have the exalted hero miniatures for Slaanesh, Khorne and a undivided one from avatars of war togather with a bsb And i also bitbashed 3 chaos lords. At the moment i am working on a Chaos warshrine. I also have Wulfrik teh wanderer and Sigvald teh magnificent on whom i am working now. I Have tried to do nmm for the first time, on the chosen son of Slaanesh. I realise that a big part of all this is missing and i will try to get a picture of all of them taken soon. Alll Feedback is apriciated.(I just noticed that I was too fast with typing in teh title could a mod be so friendly as to change teh to the?)
Here are 5 chaos knights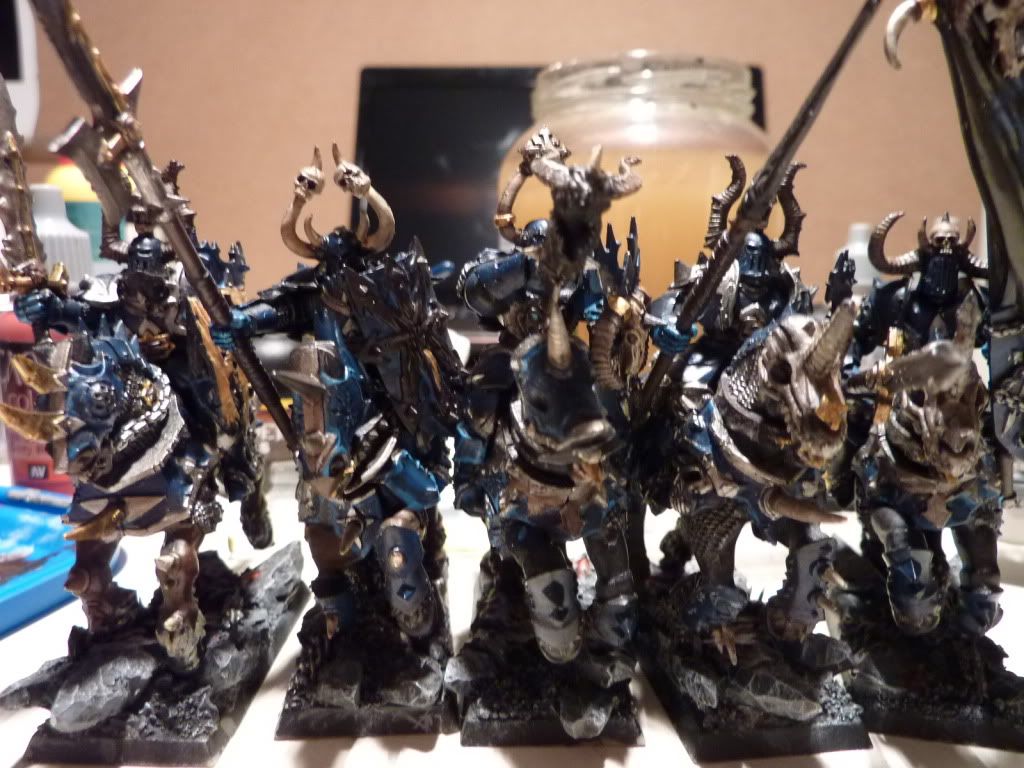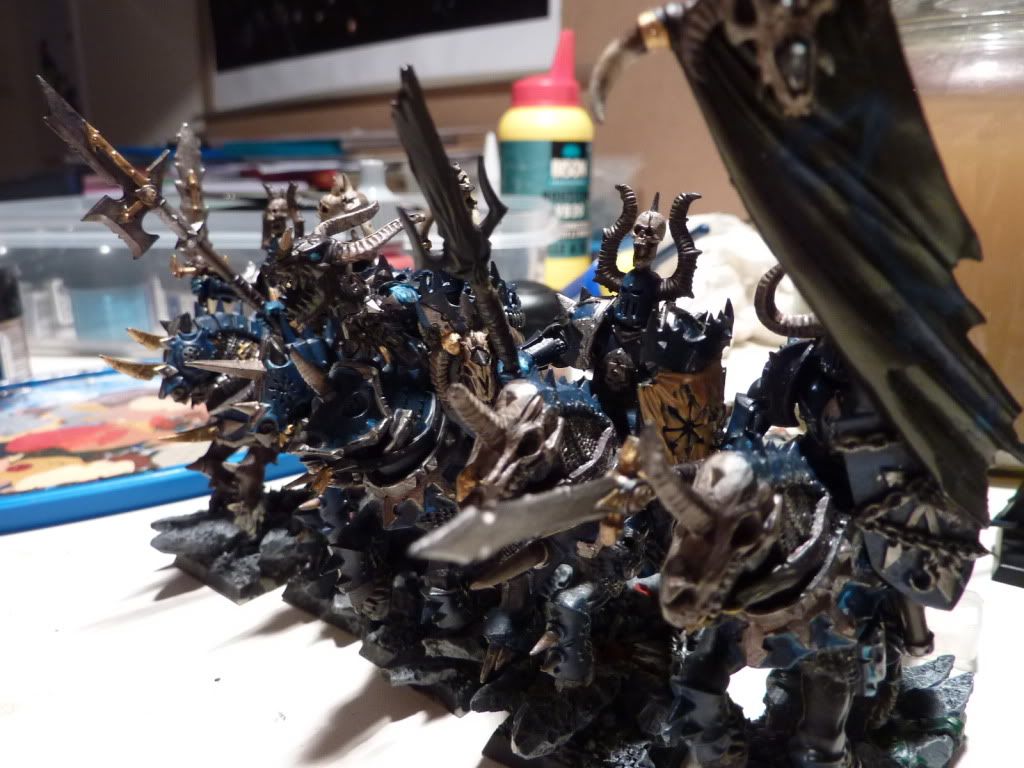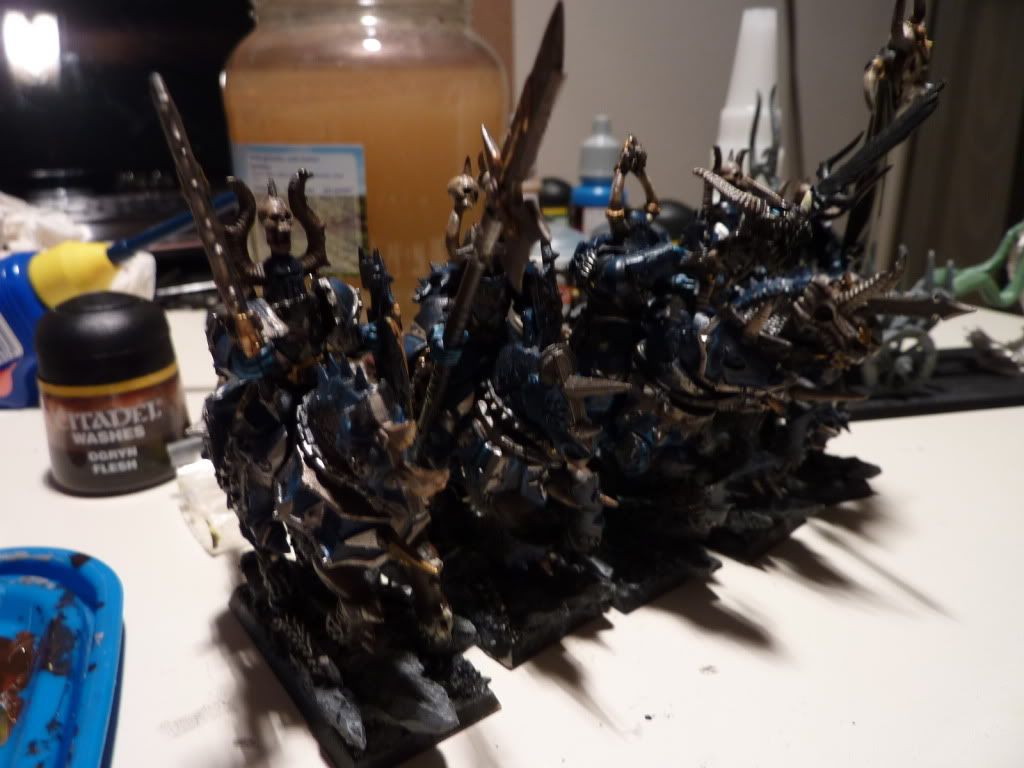 Here are some pictures of my warriors of chaos
.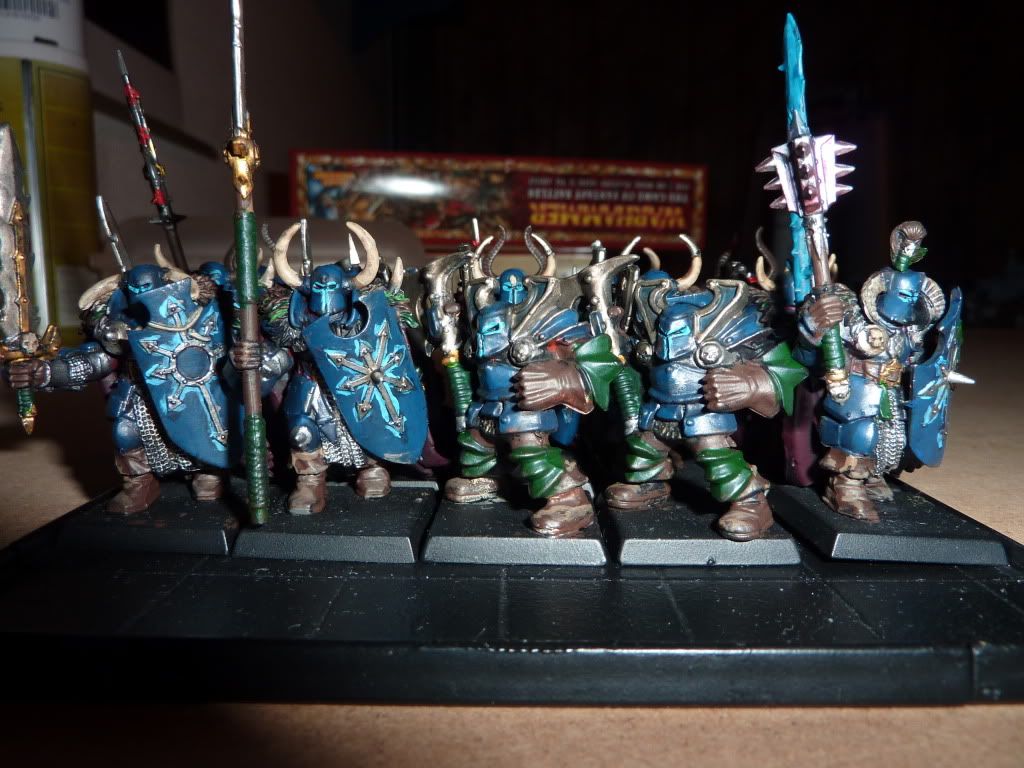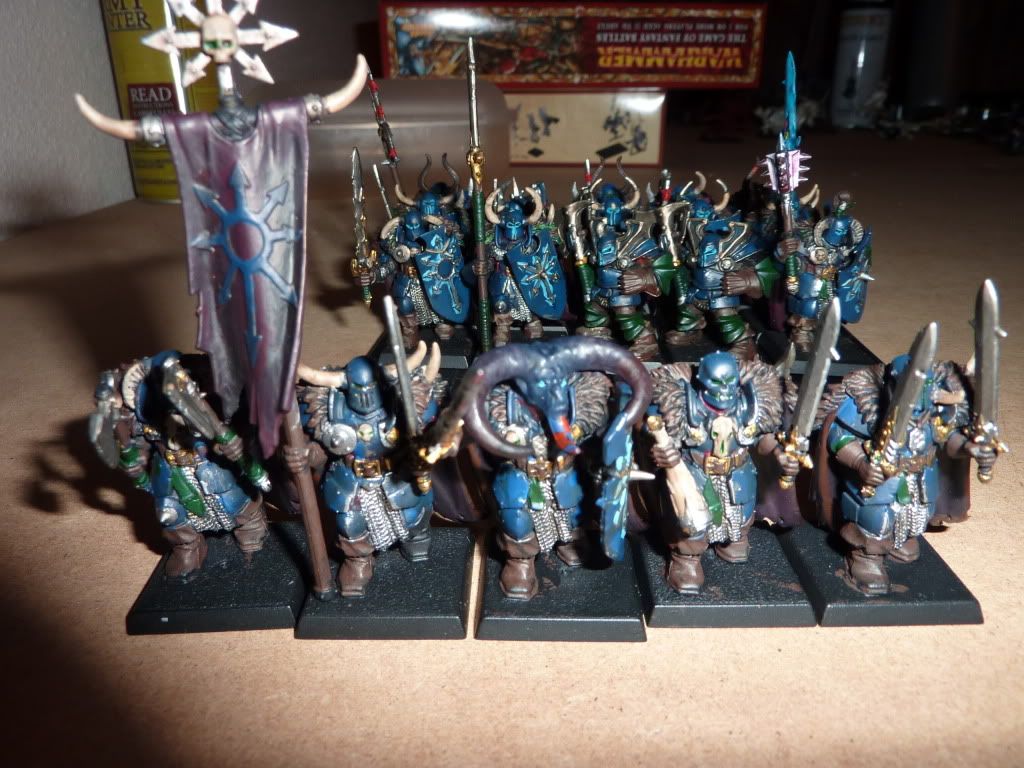 Here is a very early WiP of teh warshrine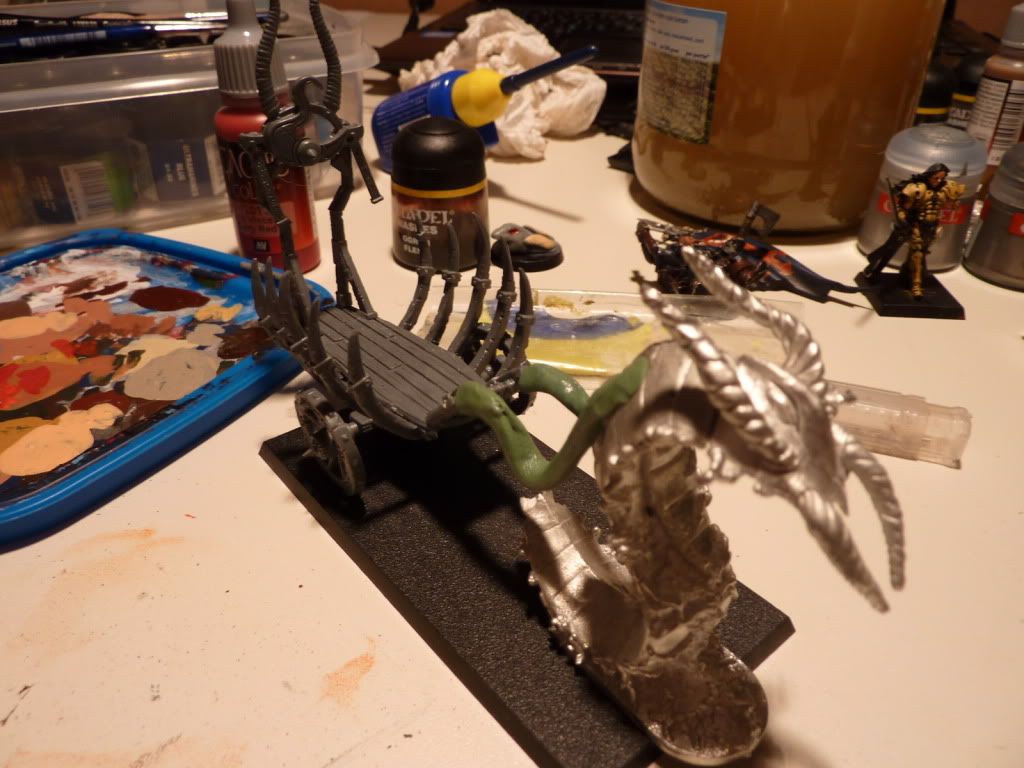 Here is Sigvald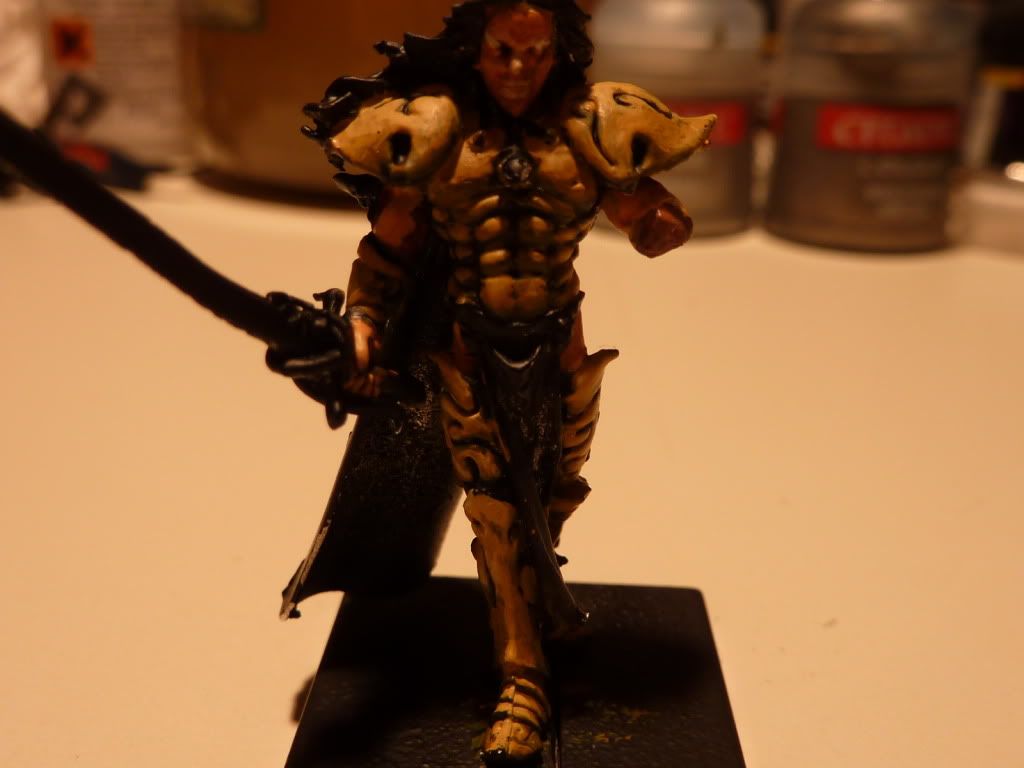 And here is the bsb. He is mostly done he just needs a bit of pinning.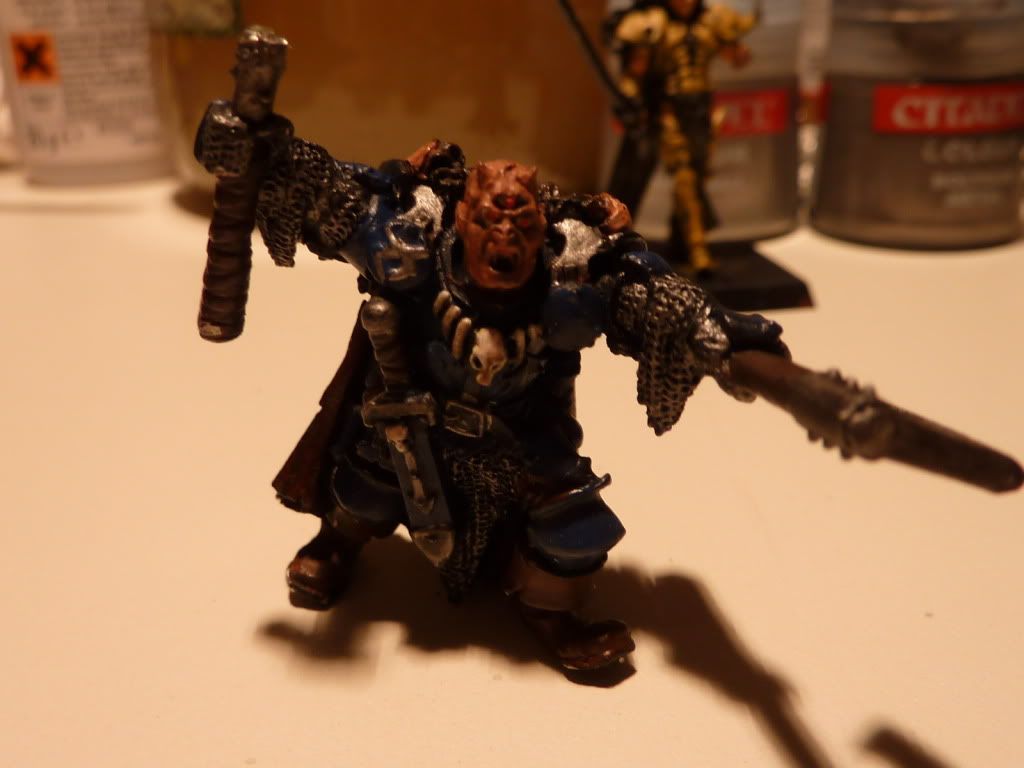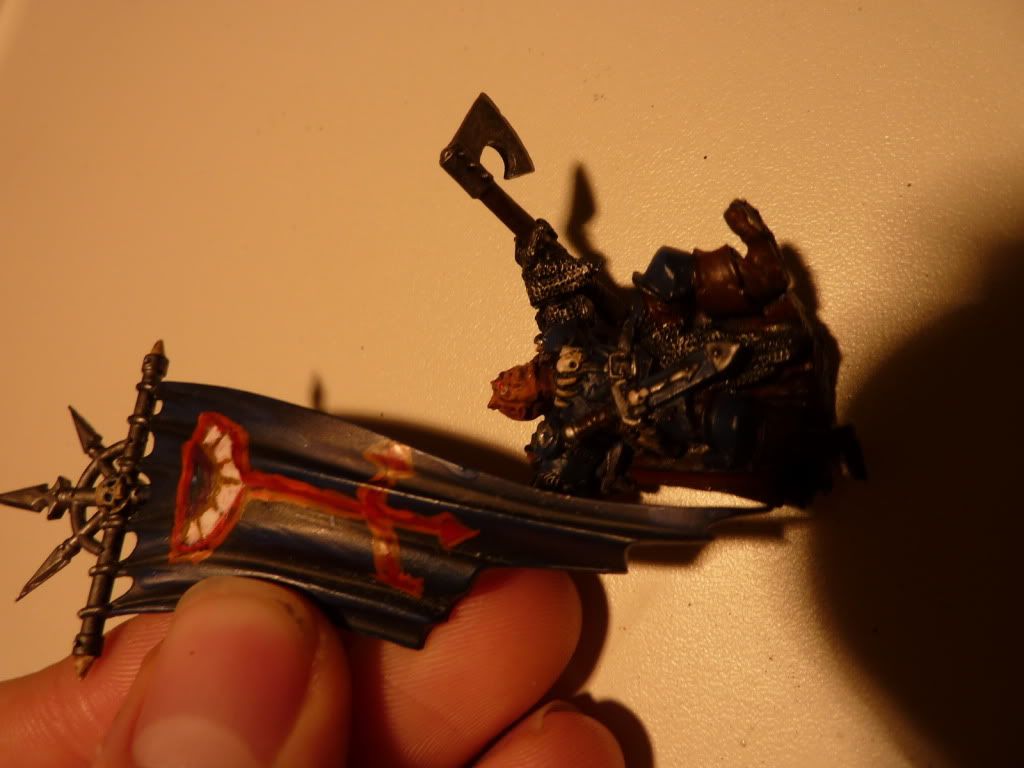 My undivided exalted hero.