Greetings all. This blog is more a place to collect all the bits and pieces of my force and to give people an idea of what goes on in the maddened mind of this particular Heretic.
There are two armies that combine to form the Desolators of Shaantitus. There is a Traitor IG force led by Shaantitus himself with a mechanicus (inquisition) force Led by a rogue Techpriest and his followers. They provide support to the Armoured/Mechanised sections. The Desolators are regularly supported by a Warband of the Black legion led by Overlord Caleb (Caleb is only in black primer at the moment so he is a bit shy.)
Please be aware that I have heaps of stuff in various stages of completeness. My Knight has been under construction for a year and a half. My macharius was first started a year ago so I will put up the details of where I am at and go from there.
First
Shaantitus Himself
His personal Assasin Lo Wang(Marbo)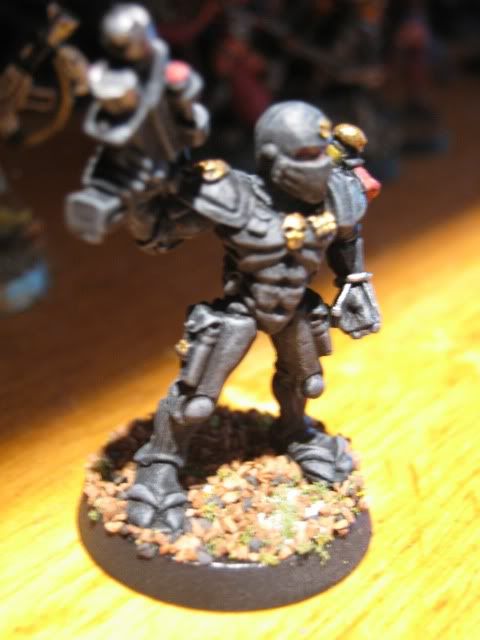 Six general shots of the Force(updated)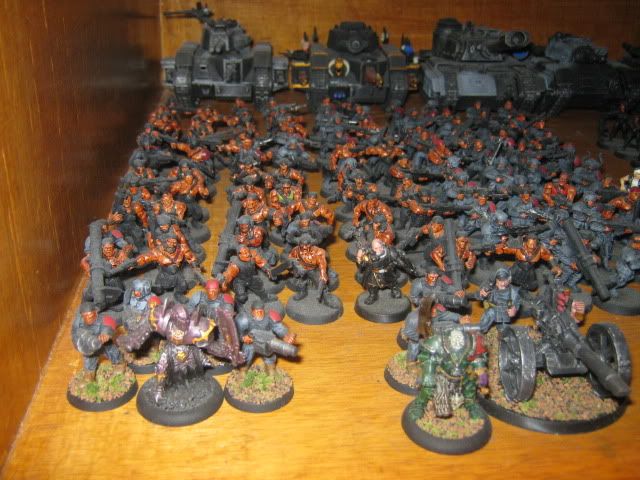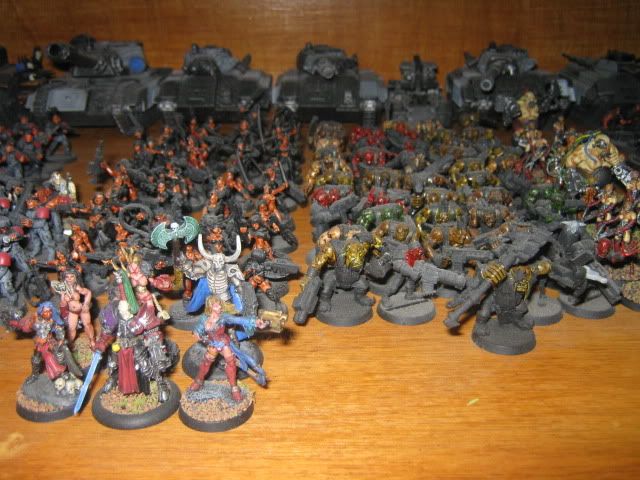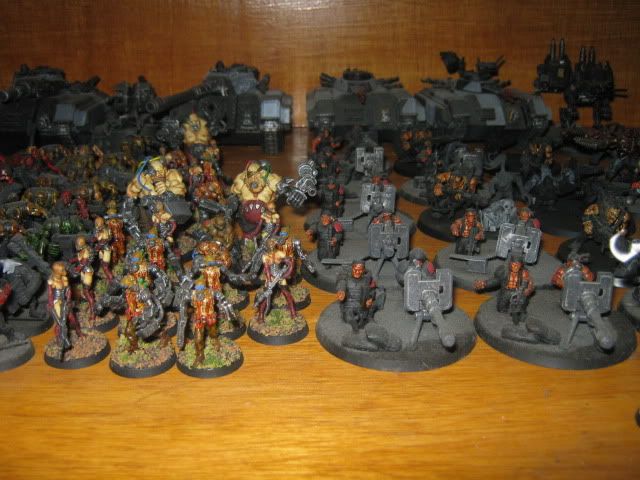 Platoon Command Squad With AT Gun(Lascannon)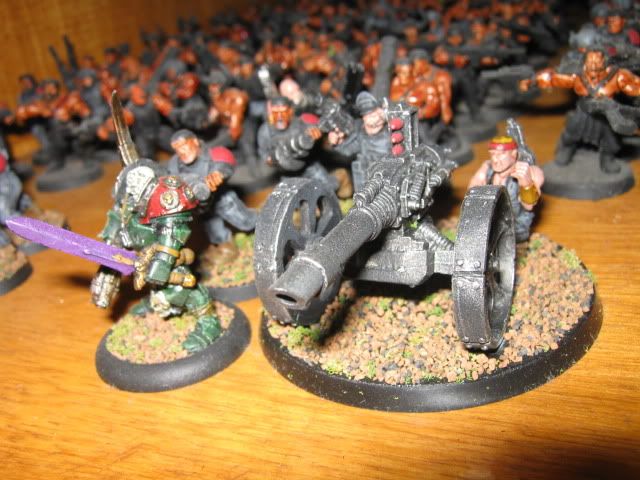 Platoon Command Squad With AT Gun(Lascannon)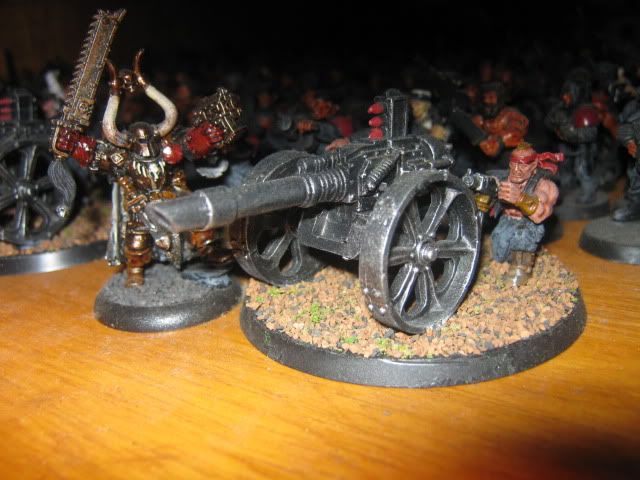 [Platoon Command squad (With Shaantitus Hanging around)
Enforcer(Commisar)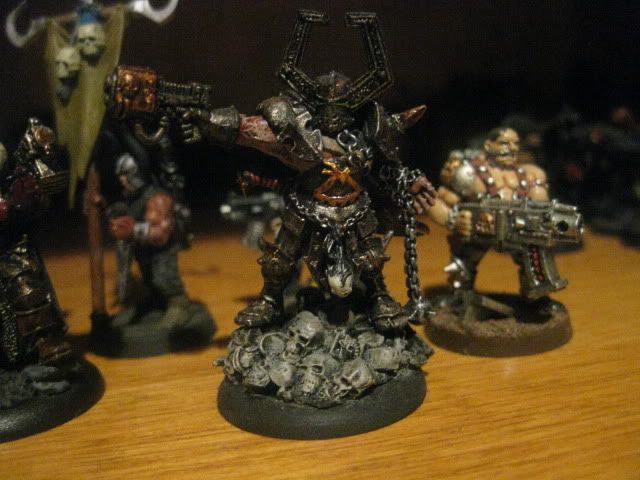 Vat Grown Shock Troops(Veterans)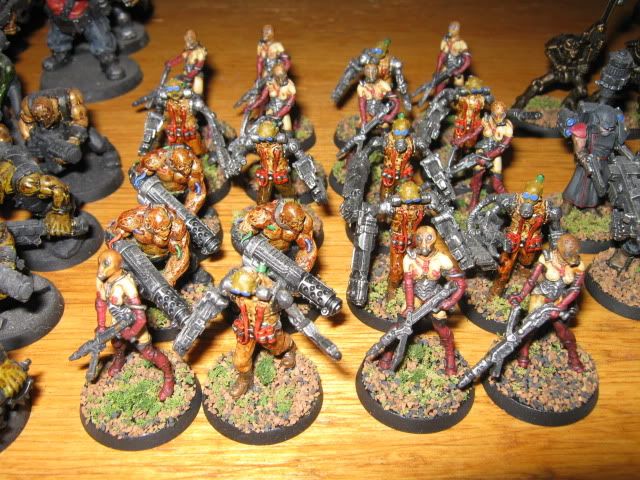 Vat Grown Shock Troops Heavies(HW teams)