hi,
Recently i decided to start playing The Empire, a pet hope of mine in fantasy. 2 days after i bought the book i saw that the empire were rumored to be updated so i decided to wait until the new models and book came out.
I joined the tale of 4 gamers(
seen here
) to keep me going with the project
3 weeks later (today) I went to the Derby GW and bought this :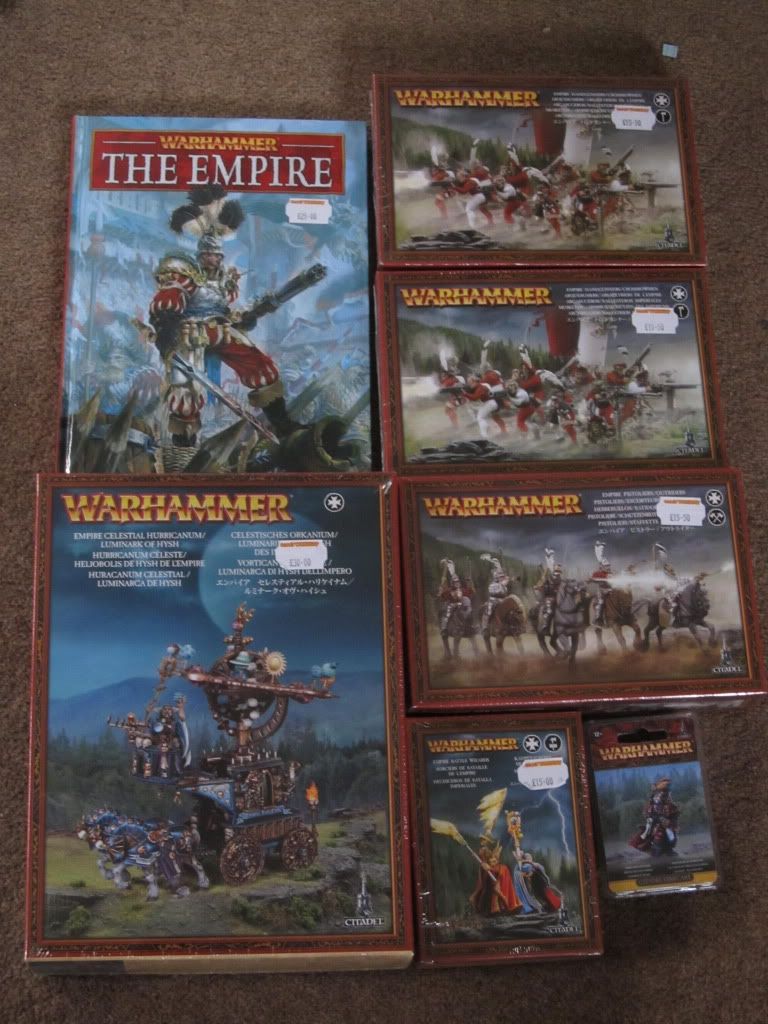 the army book, 2 wizards, a witch hunter, 20 handgunners, 5 pistoliers and a celestial hurricanum/luminark of hysh.
i will update the list for the tale of 4 gamers in a while, when i have read the codex
bye for now
khrone
[EDIT] list incoming:
battle wizard with level 2 upgrade 100
20 handgunners/crossbowmen 180