Hello, and welcome to my second progress thread!!
This thread is all about me building the forces of Rogue Trader: Captain Haaken Rackam.
This crew of rag tag individuals do not follow the Imperial creed and hence allow all manner of aliens and sub humans to enter their ranks. Such behaviour is seriously frowned upon by the Inqusition, luckily Haaken's family inheritence is a Warrent of Trade dated back so far it is signed by the Emperor himself.
In the eyes of the Imperium the family has fallen from grace and withering, when in actuality the fleet of this Rogue Trader is stronger than ever, acting as a large mercanary force lending aid to worlds willing to pay, be they Imperial, Tau owned or even helping the Eldar(although that was only once and they were in a real bad way, considering how much it pained them to request the assistance of a Mon-Keigh).
Through out this project log i'll be keeping a running total of how much this has cost me and how many points i have acumulated. (so i can cry, and you can laugh. Also money will be added when i recieve models, not when i purchase them)
For the rules I will be using the Grey Knight codex, more spacificaly the Coteaz henchmen spam build (tho what I put in will be down to whatever I think of that I feel is cool, not a spacific net list).
So, on with the project!!
The first warrior to join us is Constantine Marcellus. An Afriel Strain warrior, geneticaly designed to be the best of the best, these men were brilliant soldiers, however they seemed to be plagued by bad luck after missions. The bouts of bad luck has developed a sense of 'gallows humor' in Constantine, his favorate phrase being 'Whats the worst that could happen?)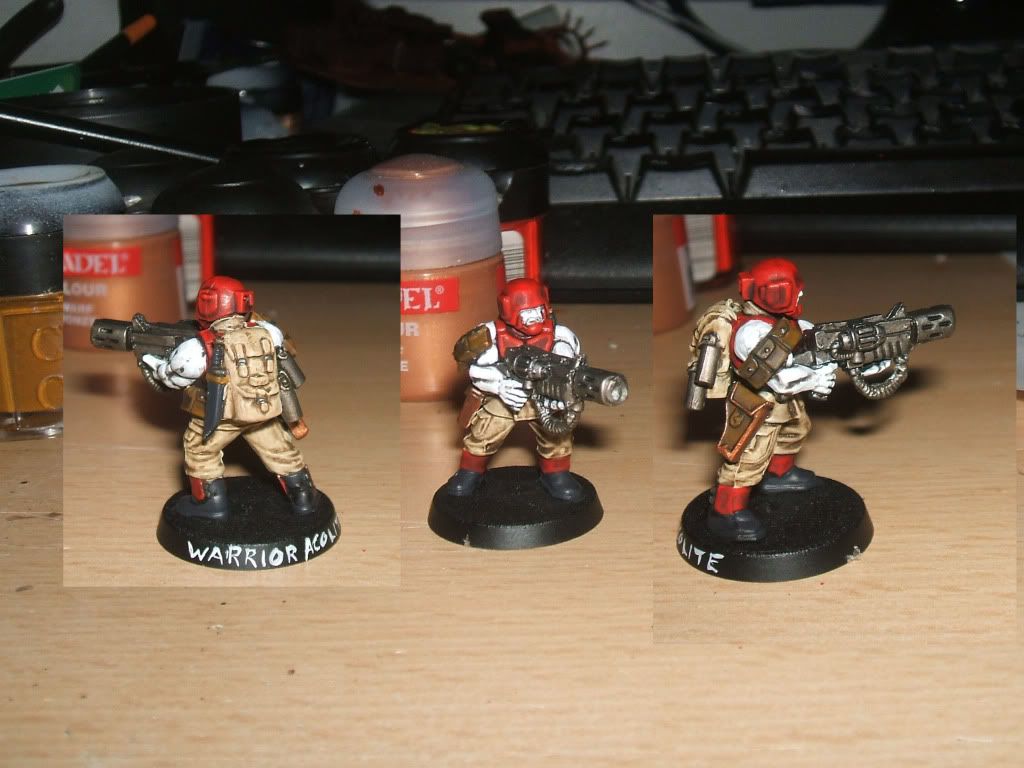 Our second crew member is, Baldur. A very rough man, often prefering brute force as a method of attack over more indirect means. Found upon a feral world the man is a genius, having learnt Low Gothic in a matter of months. He is also known amongst the crew as a talented gunsmith, having performed some sort of work on most of the crew's weapons. Crew members make sure to pay the man on time for his services as he is not someone you want to get in a mood.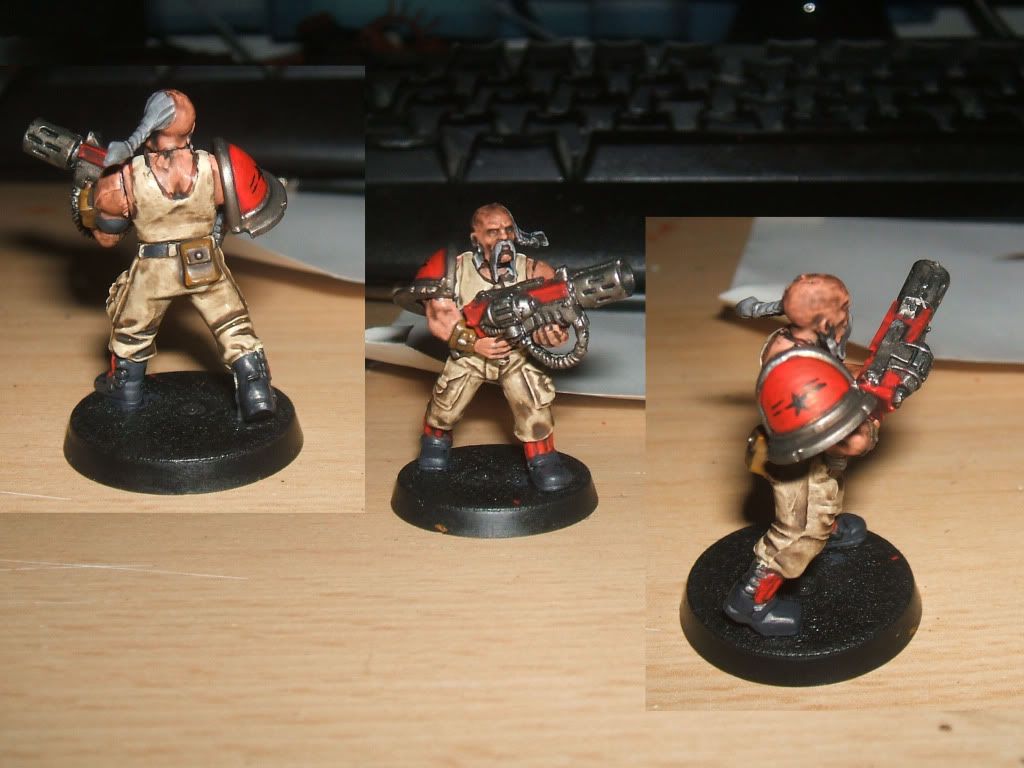 total money spent: £0.00 (these 2 were made from bits i already owned)
total points gathered: 28pts
Thankyou for reading this first post, please leave comments and (CONSTRUCTIVE)critisism. It is all very much appriciated.