Discussion Starter
•
#1
•
Some of you may remember my taloned horror model, its was my first real attempt at sculpting half a tyranid.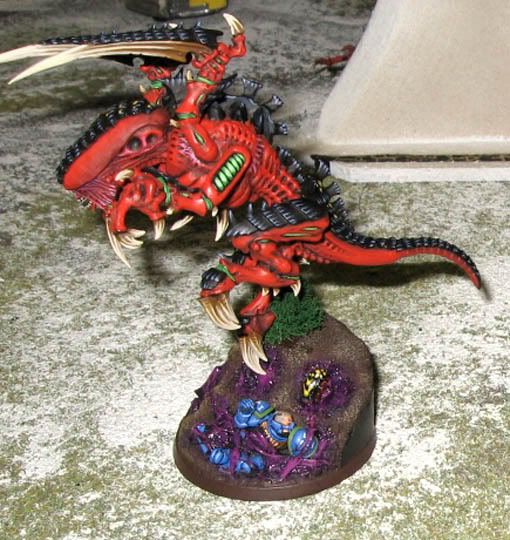 Apocalypse has really caught my imagination and I really want my hive fleet to keep growing. No force restrictions means I can have several winged tyrants, so i thought I'd turn the taloned horror into a winged tyrant with 2x devourers.
In this pic you can see I've used procreate putty over the balrog wings to make stereotypical tyranid style skin venting.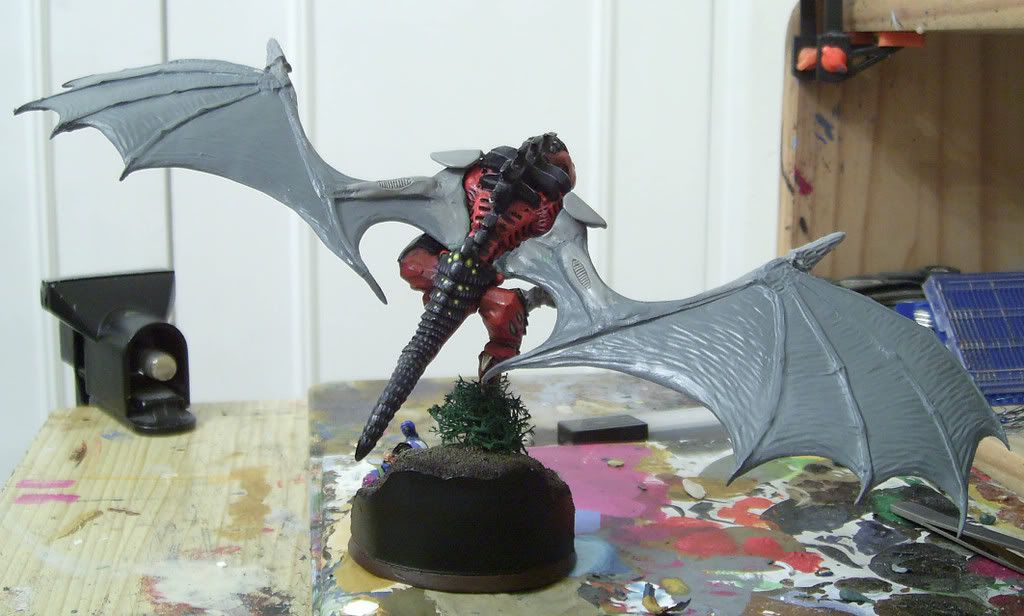 In this pic you can see the extended carapace and the beefed up arms and wing shoulder muscles I've made using this new procreate putty. The original leaping pose is very very good for the winged tyrant, its very dynamic.
In the last pic you can see the wing devourers. I like my nids to stay as 6 limbs, so weapons have to be incorporated into the wings (like the FW Harriden) I've used the grey putty to bend the parts in the wings seamlessly and added typical nid styling to the wings.