Discussion Starter
·
#1
·
I have recently been getting back into warhammer with a couple of mates (played a bit while i was in primary school), i feel my hobby skills have improved since then and as no one gets to see my models apart from my two mates i thought I'd post a log here.
To save myself some cash as i don't have much, I have taken some of my old models and stripped the paint off them and done some conversions and painting.
I am base my army around thousand sons and plague marines (an odd mix but I like the models). I don't really like the thousand sons sorcerer mosel so i have converted one using my old cypher model:
I filed cypher's head down and then drilled his kneck out a bit using my dad's power tools. Painted him the other evening:
My painting I am pretty pleased with considering i am just getting back into the hobby and lack much patience. Any advice on how to improve would be much appreciated!
And now for my Nurgle daemon Prince! I stripped the paint from an old cave troll and add made him a new head with a gas mask sort of thing, a bigger belly with some guts showing and some boils forming the nurgle symbol. Here he is so far: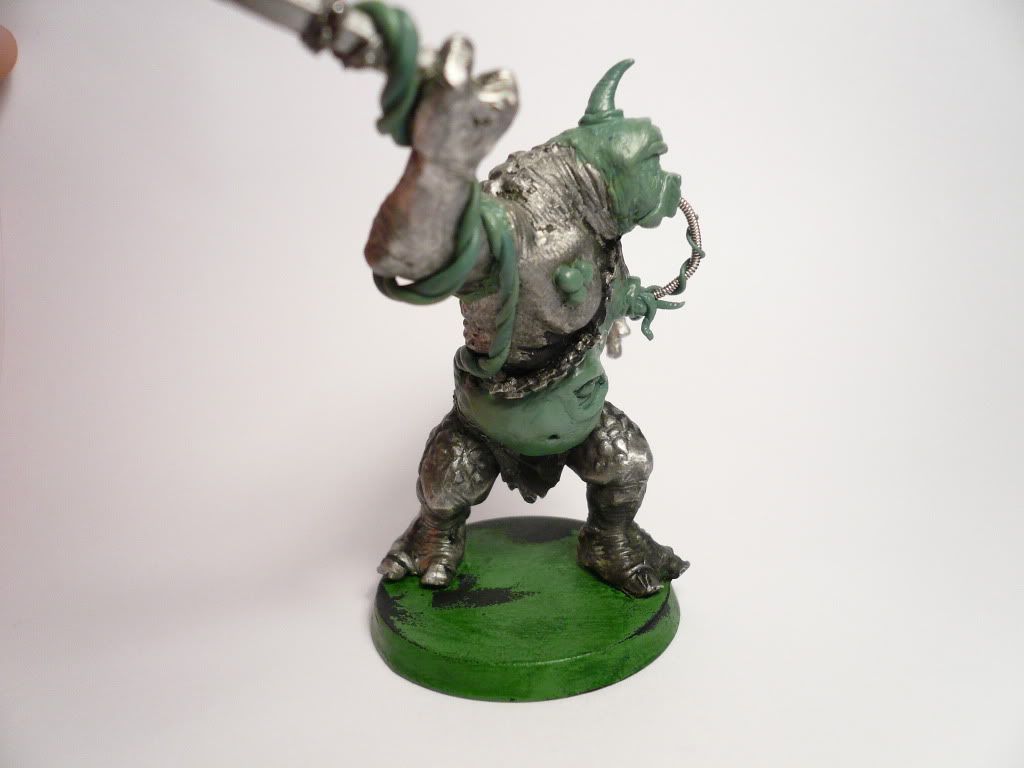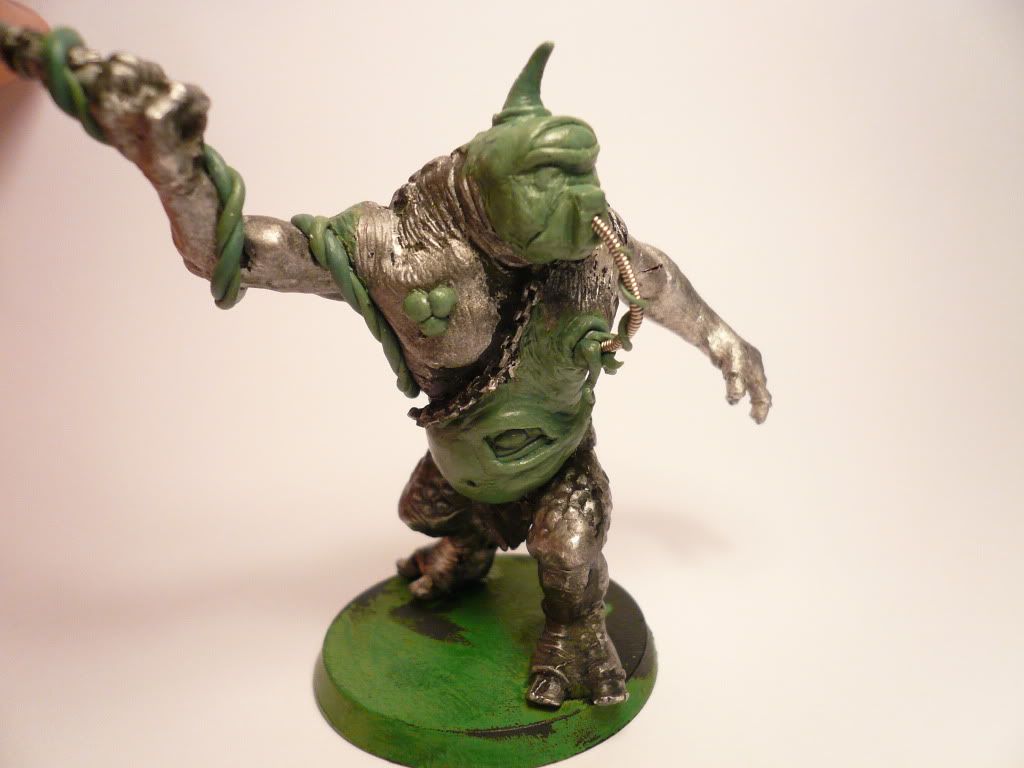 I am rather impressed with how he has turned out so far considering this is my first encounter with green stuff! I have to say the guides here on heresy helped A LOT for me as a beginner. Any crit. would be appreciated here too. I ordered a pair of "winged nightmare wings" to add to him also.
That's all the pics I got so far but i am nearly finished my first unit of thousand sons so you might see them up here tomorrow or the day after!
What I have and will start painting soon:
-2x Obliterators (hopefully a couple more soon!)
-unit of chosen with 4x meltaguns
-unit of death guard
What i have and hope to re-paint:
-Land raider
What i am still to buy and paint:
-another unit of deathguard
-another unit of thousand sons
-rhinos for my troops
-more obliterators
-unit of flamer chosen