Discussion Starter
•
#1
•
I've decided i need something of a break from my Orks. I'll still be working on them in the background but not as intensively as i was origionally.
After much debate,
which you can see here
, I've decided to go with the White Panthers chapter of space marines.
For those who don't know anything about the panthers, they've been around a long time but have only really been seen on the sidelines, popping up in pieces of fiction or the odd picture here or there.
Because of this there are a few things we know about them.
1: They are a codex chapter: This has been the case since their first introduction in codex ultrmarines during the second edition.
2: They are merciless in the extreme: Even for space marines, these guys are firm believers in guilt by association. Two of the the stories in which they are included, have them execution soldiers loyal to the emperor because other members of the same organisation were tainted.
3: They have a badass colour scheme:
4: They live on the planet Felis and recently lost their chapter master Jorus Shadowmaw.
Not a lot to go on but that just gives me a lot of room to breath.
The plan is to build a 1,500point army of these sons of Felis using as many of the old second hand models that i have laying around. I'm probably not going to be fielding them all to often and i imagine that when they do see battle it will be as part of a large imperial Apocalypse army.
With that in mind i'm going to plan an army based on what i have available and see where we go from there.
I'll definately be needing tactical squads in my army, and nothing says "We don't give second chances" like a plasma cannon and plasma gun combo. With that in mind i put this squad together though i still havn't decided which company these particular Panthers are from. I imagine that i will swap out the standard bearer once i get another boltgun toting marine sorted.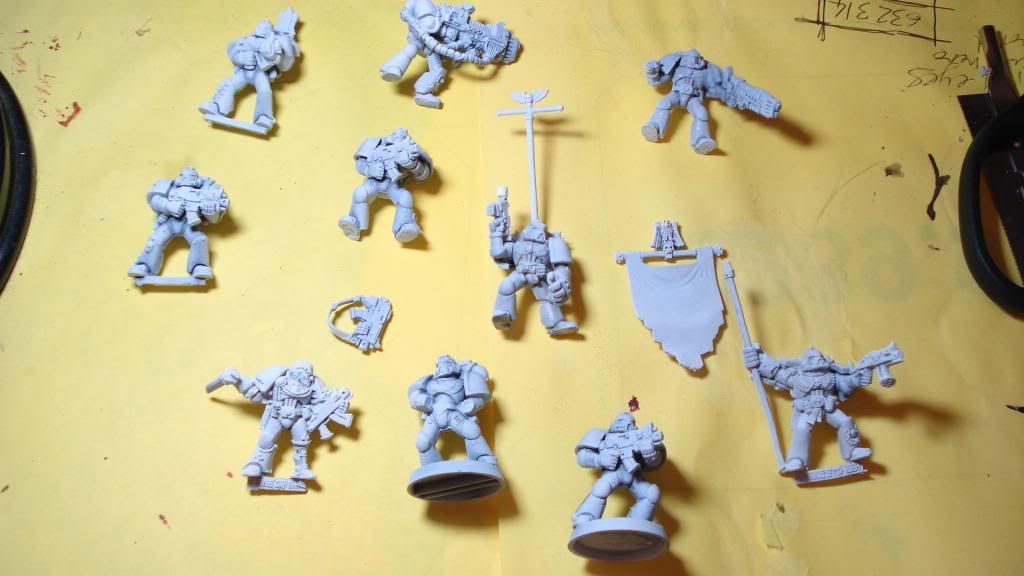 Sargeant Conbeo of Fifth Lepe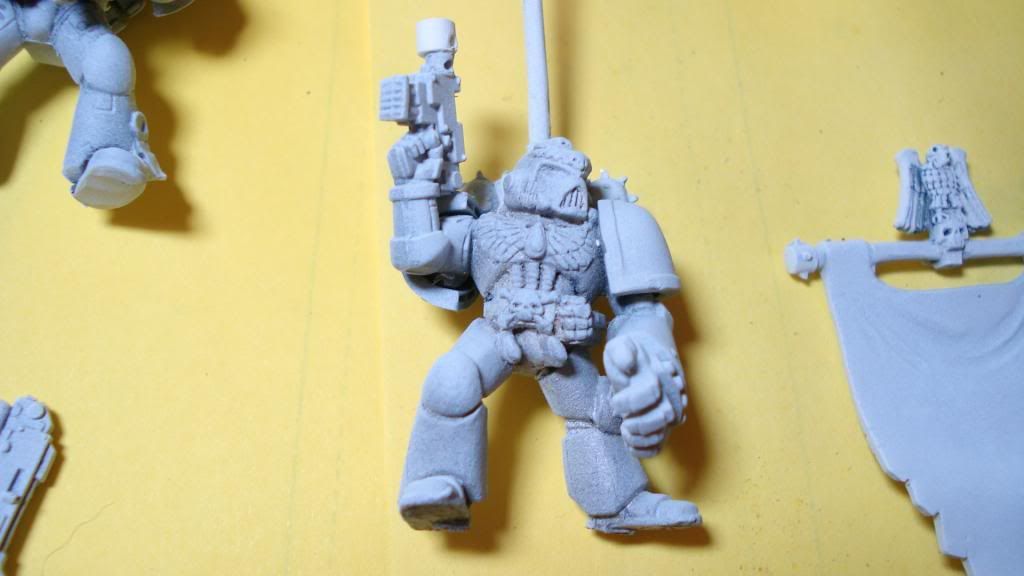 Second Poema of fifth Lepe
I definately want to have my boys as members of one of the battle companies so that means 2, 3, 4 or 5. As they are a codex chapter the company colour will change the trim on their shoulder pads. 2=yellow, 3= red, 4=green, 5=black.
Now..black and white armour with black shoulder pads and black trim seems a little redundant to me so 5th company is out, Red is common on all of the official pictures so i can imagine it is the most commonly copied and if i google search the panthers i find a lot of pictures of the 2nd company. Which leaves me with the green trim of the 4th company. Lookign something like this.
Pretty dapper looking if i do say so myself. Next up i should probably write myself an army list. That'll have to be my next post.