Discussion Starter
·
#1
·
As promised in my introduction post...
Three examples of the trees and rocks formations I've built including a close up of the rock paint detail.
Rocks were made from carving polystyrene into the desired shape, painting dark grey then dry brushing with a lighter grey to pick out the details. Once dry, I washed them over with a really watered down silver then gently dabbed/dried with tissue to give a mineral ore 'sparkle' (not brilliantly shown in pictures sadly).
Trees are standard shop bought.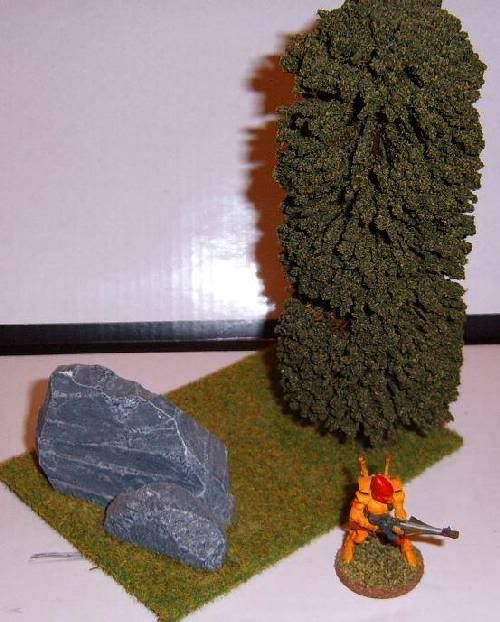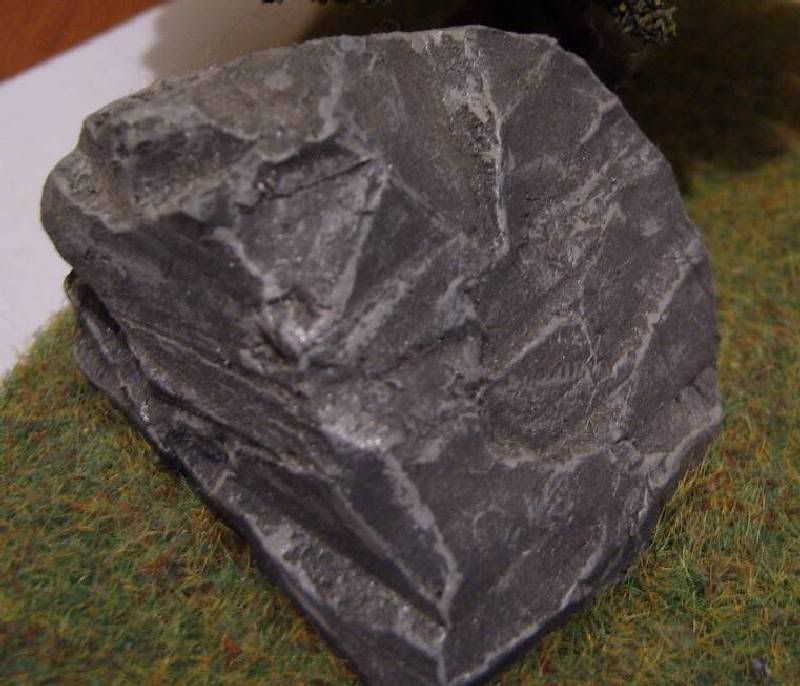 ---
My bunker/stronghold made using the polystyrene packaging from a small remote controlled helicopter.
First, I trimmed the mould flashes off the polystyrene then coated the polystyrene entirely with a thin (ish) layer of PVA glue and covered entirely with fine builder's sand, left to dry, then I repeated the process with a slightly watered PVA for a second layer of sand.
Once dry it becomes hard as concrete, then I based it onto grass covered card and added the upper roof level, bushes, barbed wire and ladder etc etc.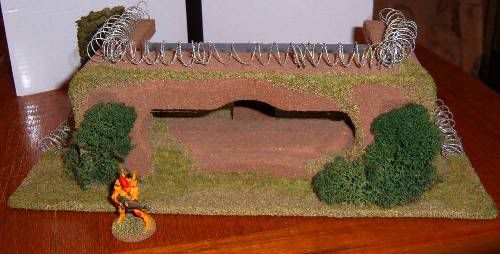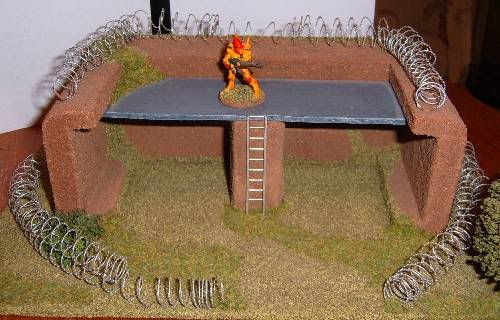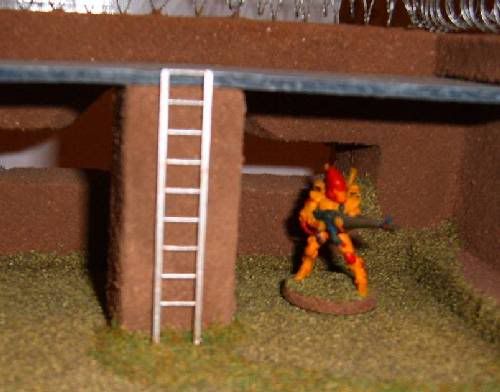 ---
This is the first thing I ever built about 10 years ago, using the sand covered polystyrene and the polystyrene rock techniques I mentioned above.
The step slabs were made using cut and trimmed foam card and different sized sand from the builder's sand.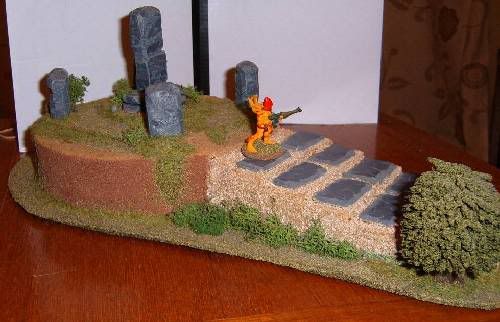 ---
This is my current experiment. Building trees from polystyrene and PVA glue. It's currently my favourite experiment.
This tree isn't finished yet but is actually only one piece of polystyrene.
Firstly, I cut, trim and bend a piece of polystyrene into the desired shape, painted with a dark brown then left to dry. Then I covered the entire thing with a very generous layer of PVA glue and left to dry again.
Once the PVA was dry I painted with a single coat of light brown.
As that layer of light brown dried, it cracked the PVA and revealed the dark brown undercoat, giving a treebark effect. A very satisfying result I think.