MuGGyz's Emperor's Children
Haven't been online here in a while and wanted to share and get C&C on my latest completed Slaaneshi goodies...
First up would be my Demon Prince of the Emperors Children chapter. Might I draw your attention to the extra Navel Eye and the interesting orifice on his left gauntlet, one shudders at the thought of what comes out of THAT.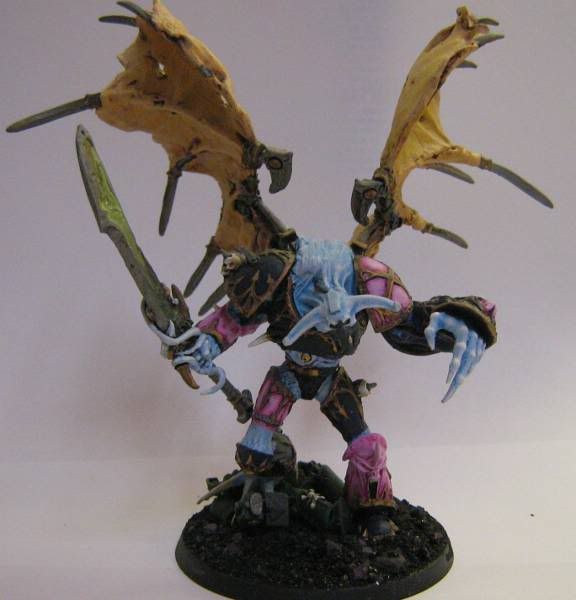 and closer up, his face is supposed to look like the guy on the front of Demon World (the BL novel)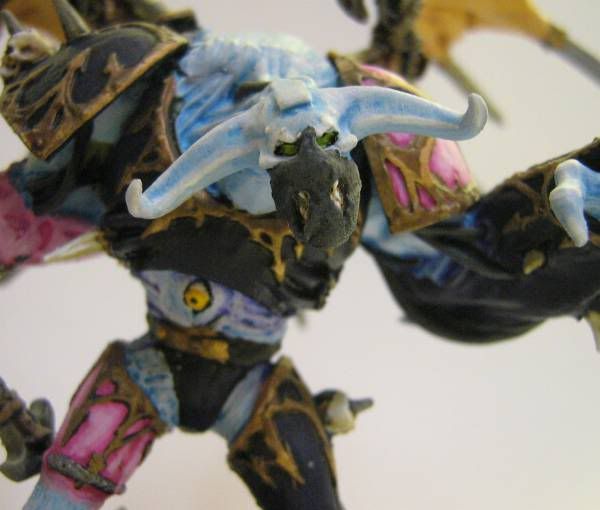 from behind...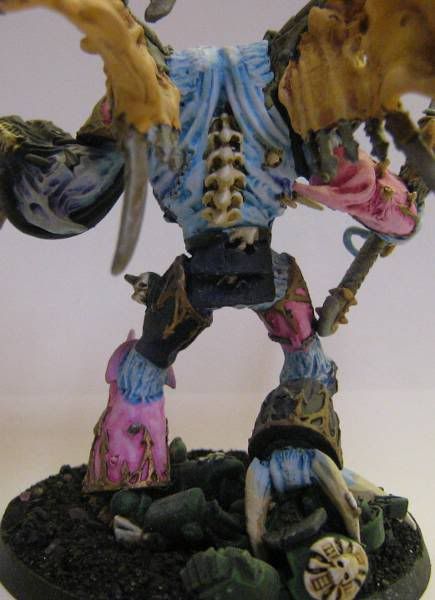 His wings are supposed to appear as if they are covered with flayed skin which I have tried to keep as a theme throughout the army, not sure how well I pulled it off but he is BIG.
Next I present a sicko in a big metal box...
I tried to give him a sense of movement like he was charging ahead.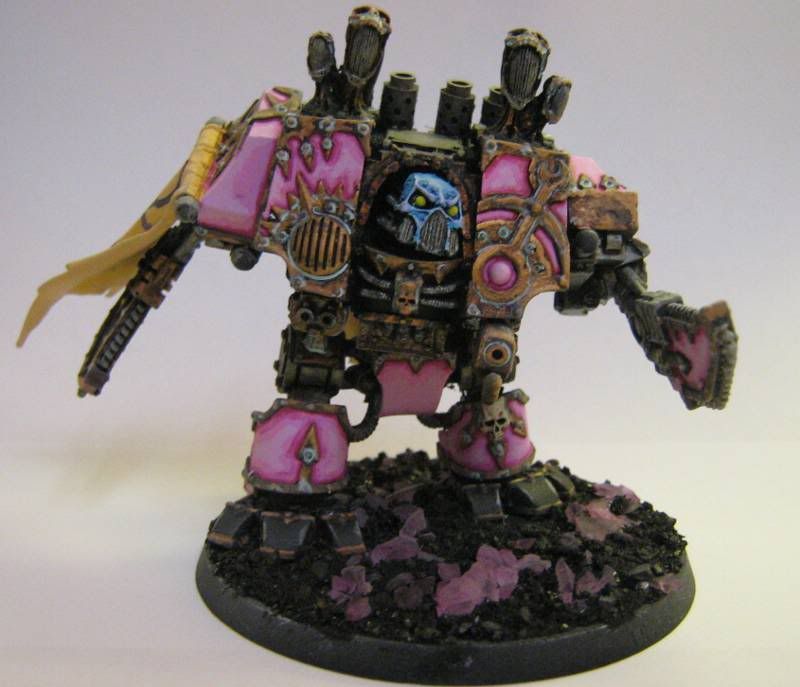 From behind showing the flayed skin banners he is draped with.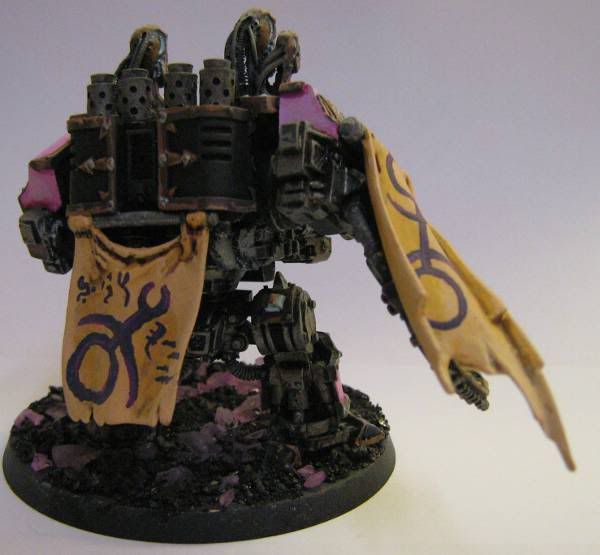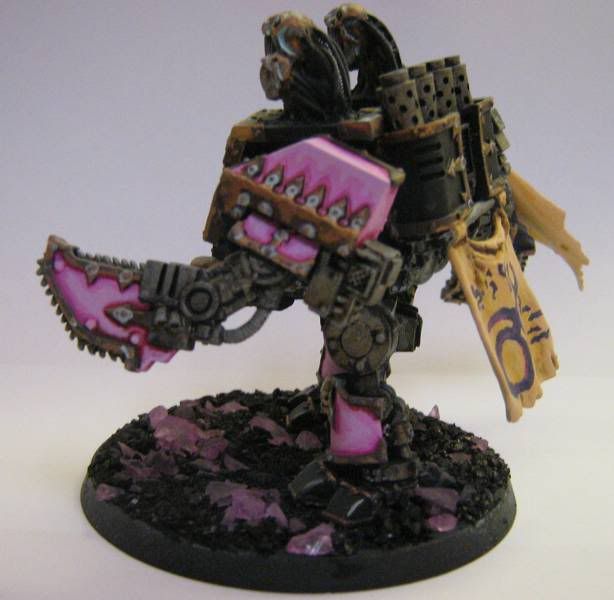 I have a Plasma cannon arm for him too but I figured he would be cool as an all melee monster and avoid the fire frenzy if I can.
Comments and criticism is welcome.
If you would like to see more of my EC Slaaneshi army like my "Raptors" and my "Counts-As" Kharne here is a link to my
PHOTOBUCKET ACCOUNT