This was supposed to be the start of 1000 pts of Blood Angels but money became tough and with a horde of Orks to work on still, I don't think I'll get around to these guys.
Sorry about the various quality of photos, just using what I already have lying around. These models are in various stages of painting, so bear with me. Please read notes made after listing.
Have:
10 Assault Marines (5 fully painted, 5 partially painted)
5 Devastators (1 Bolter, 4 Missile Launchers, Bolter/1 ML painted, 3 primed)
9 Death Company (pieced together with extra bits, 3 painted, 2 partially painted, 2 primed, 2 need priming)
1 Chaplain (pieced together, painted)
1 "Dark Angels" Sergeant (partially painted like Blood Angels, still has iconography)
Bits to make 5 more Assault Marines (need legs)
Blood Angels Codex
2 foam Sabol trays for transport (1 in.)
Want:
$50 shipped/paypal'd
Not parting anything except for good MONEY offers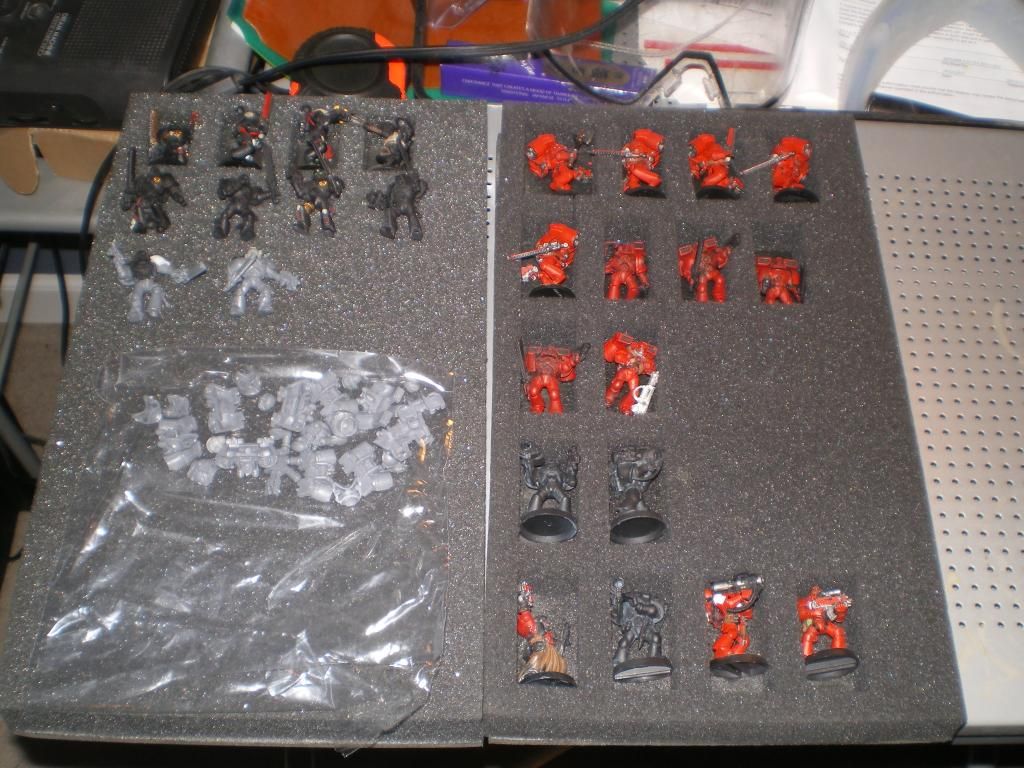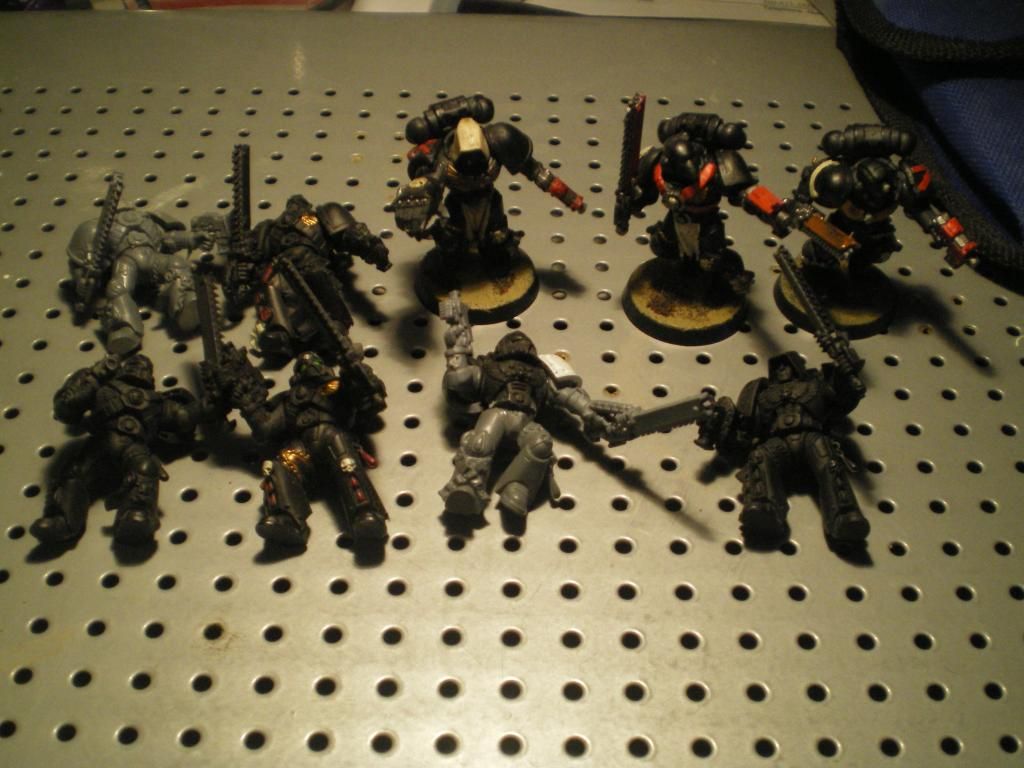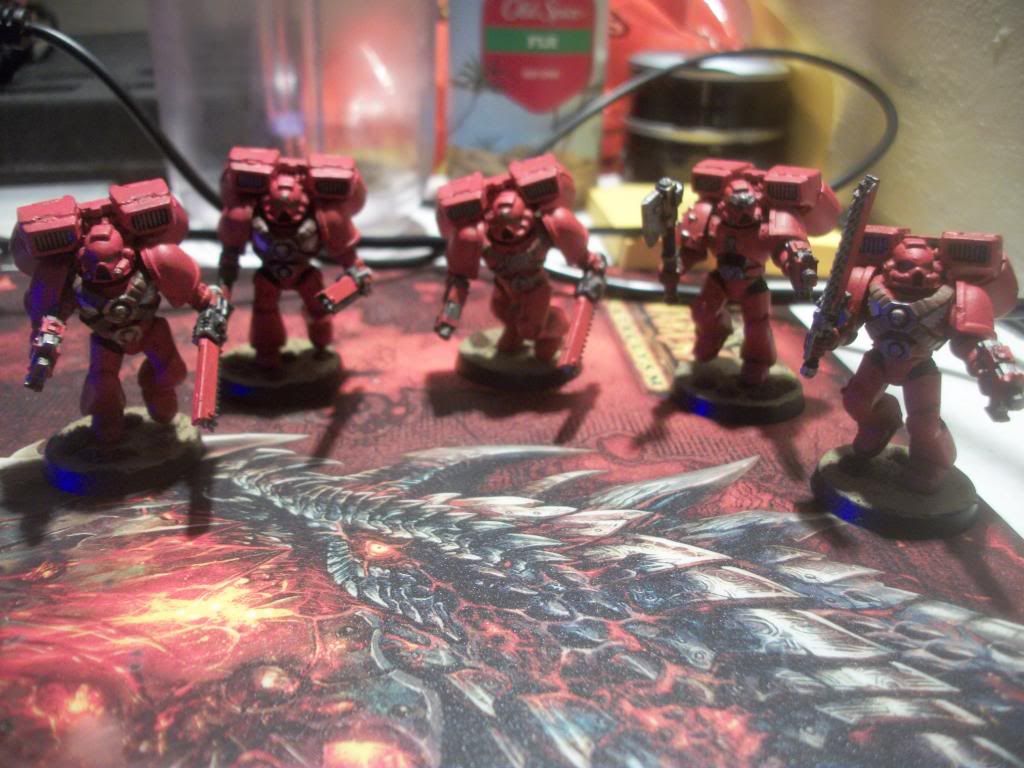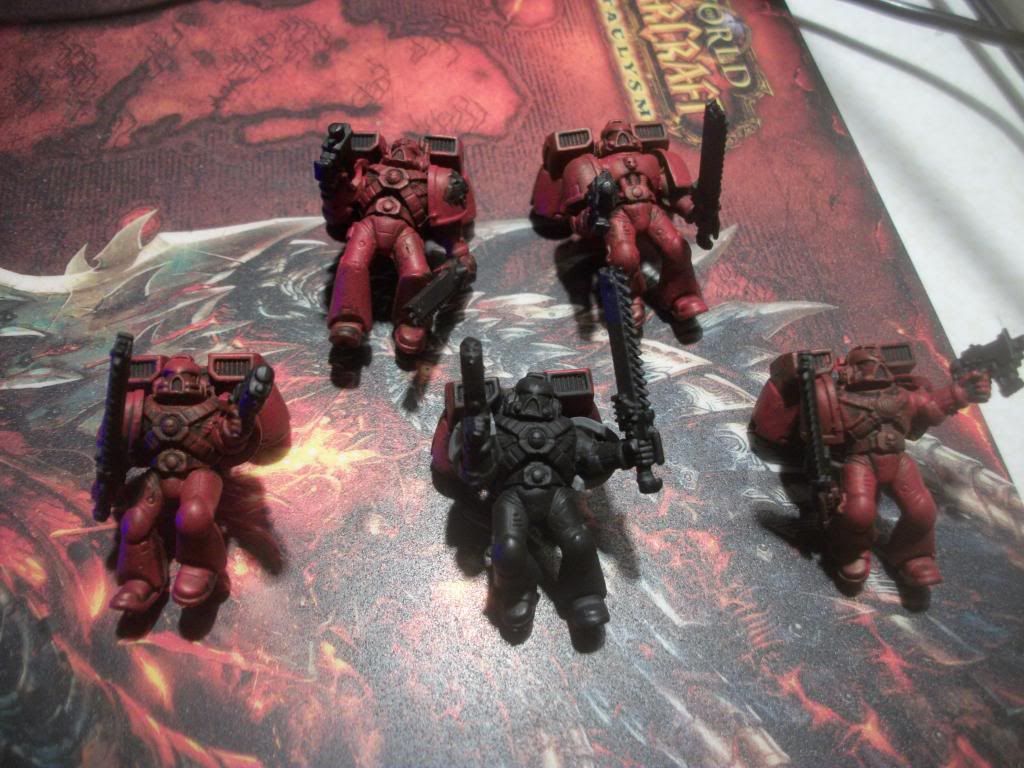 Only $50 for all of this and that includes shipping and paypal fees! PM/email preferred, can't guarantee responses to posts.