Discussion Starter
·
#1
·
So i picked up some SM scouts with SR for my SM army and my wife wants to try her hand at 40K too so I bought her the SW battle force. I took before photos of the bare mini's intending to do a project log but then forgot to take in progress pic's. :headbutt:so without further ado....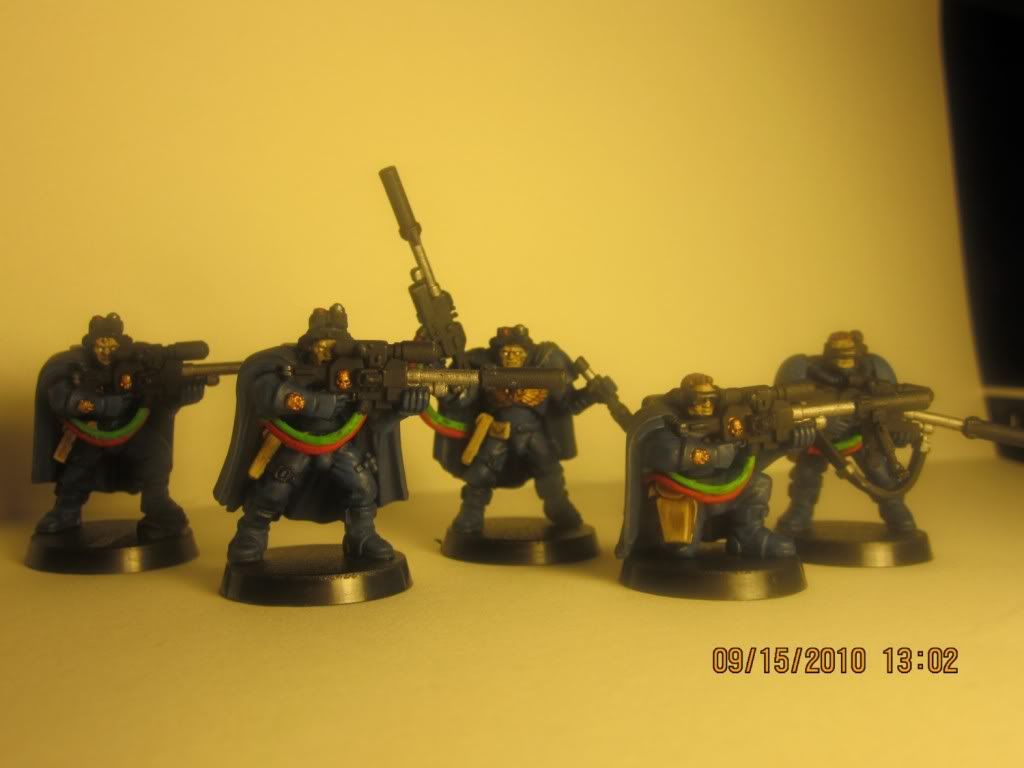 all 5 scouts, I have Sgt Telion as well so the 5th scout with SR will be a standard scout in squad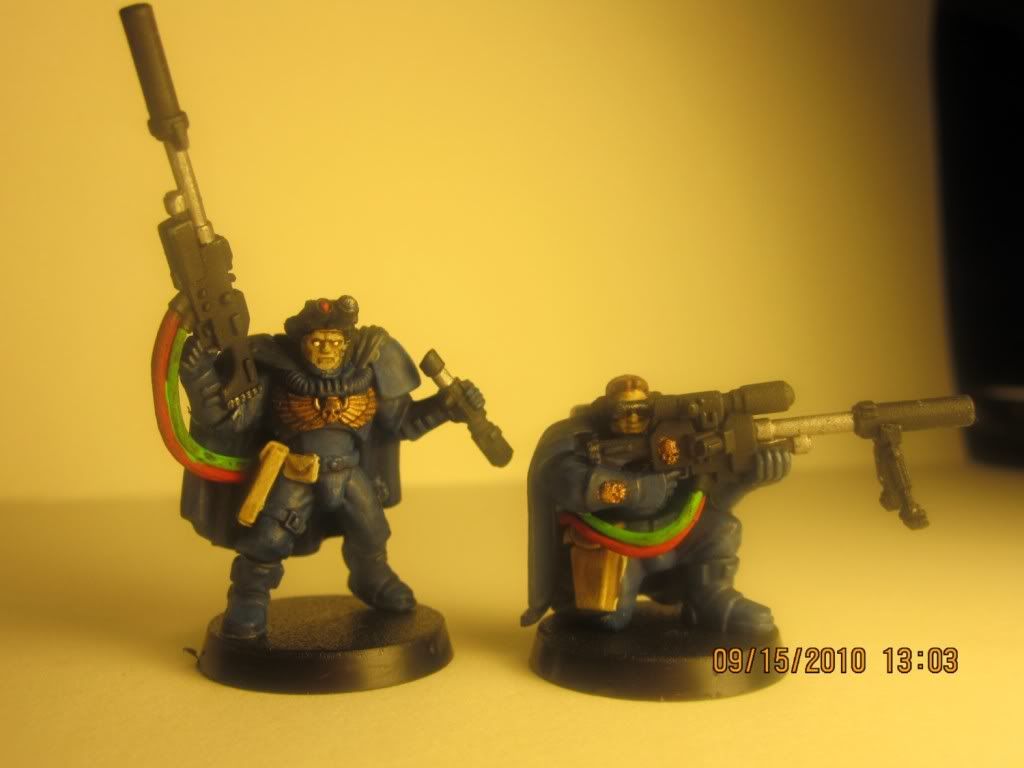 close up of fronts of 2 scouts, other 3 are identical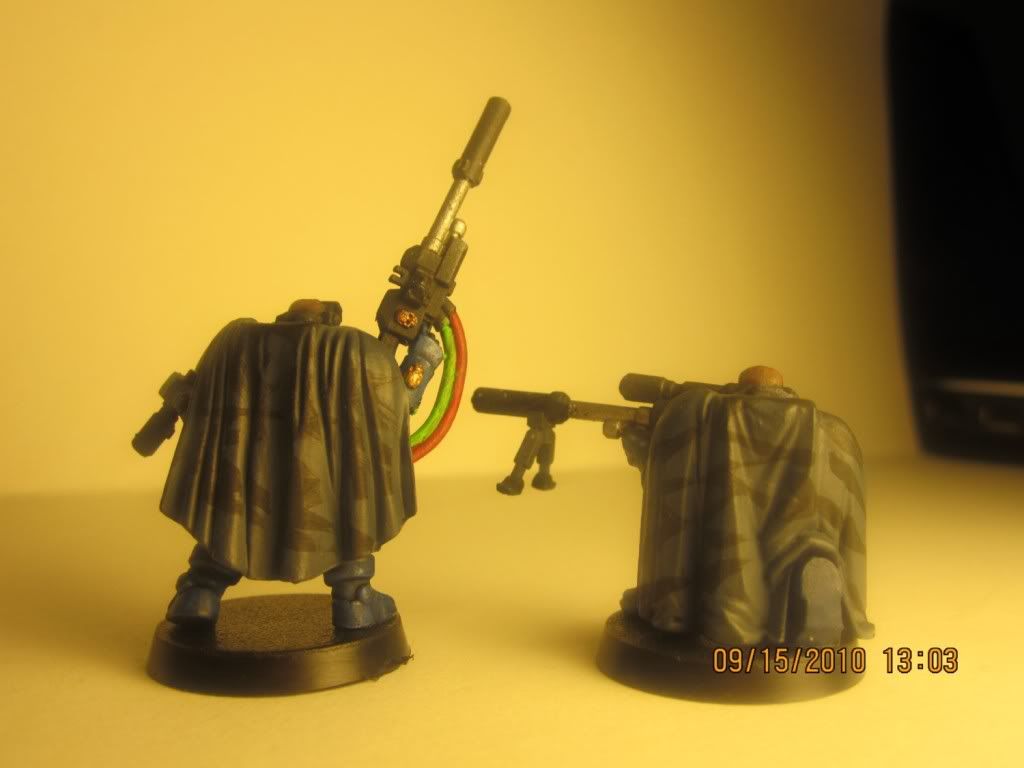 rear shot, I went an urban warfare motif on the cloaks, i'm so so on the current look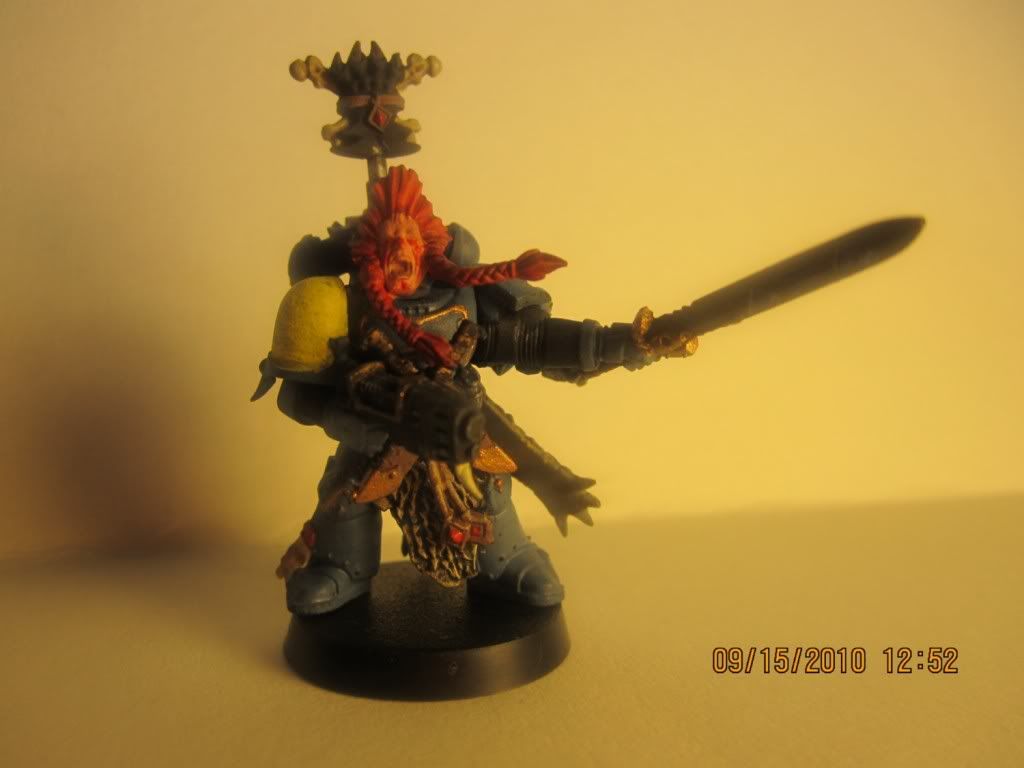 front shot of 1st completed Bloodclaw, i went for the reddish/orange hair color but alas...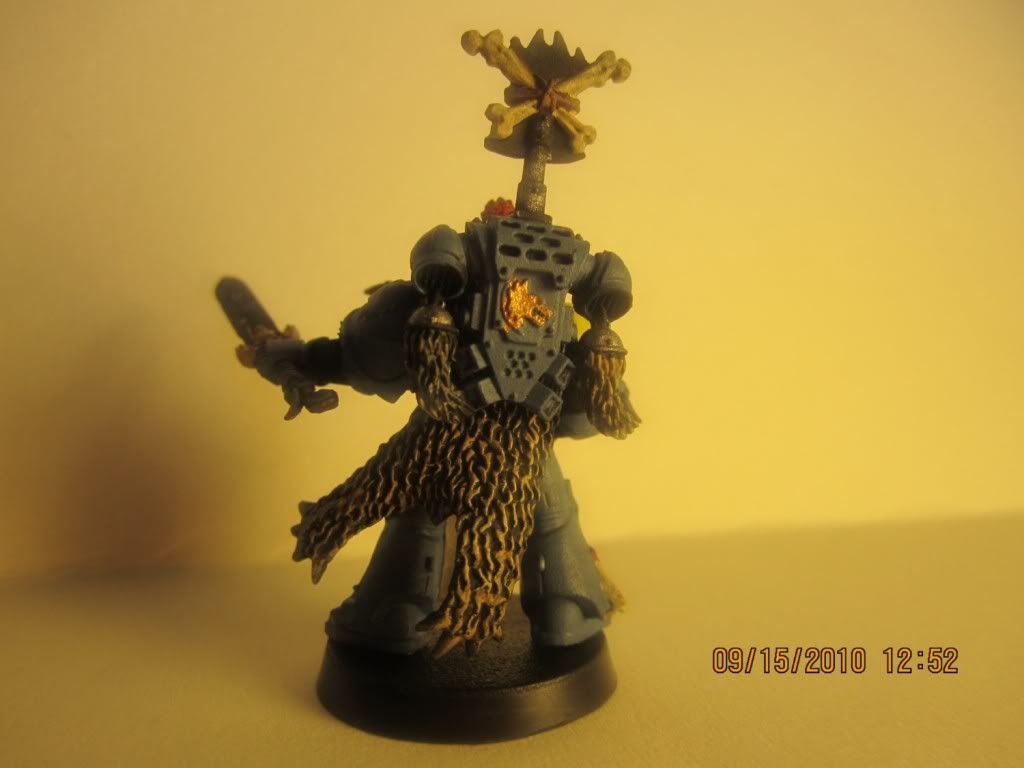 rear shot showing the backpack, I think the detail on the banner came out pretty good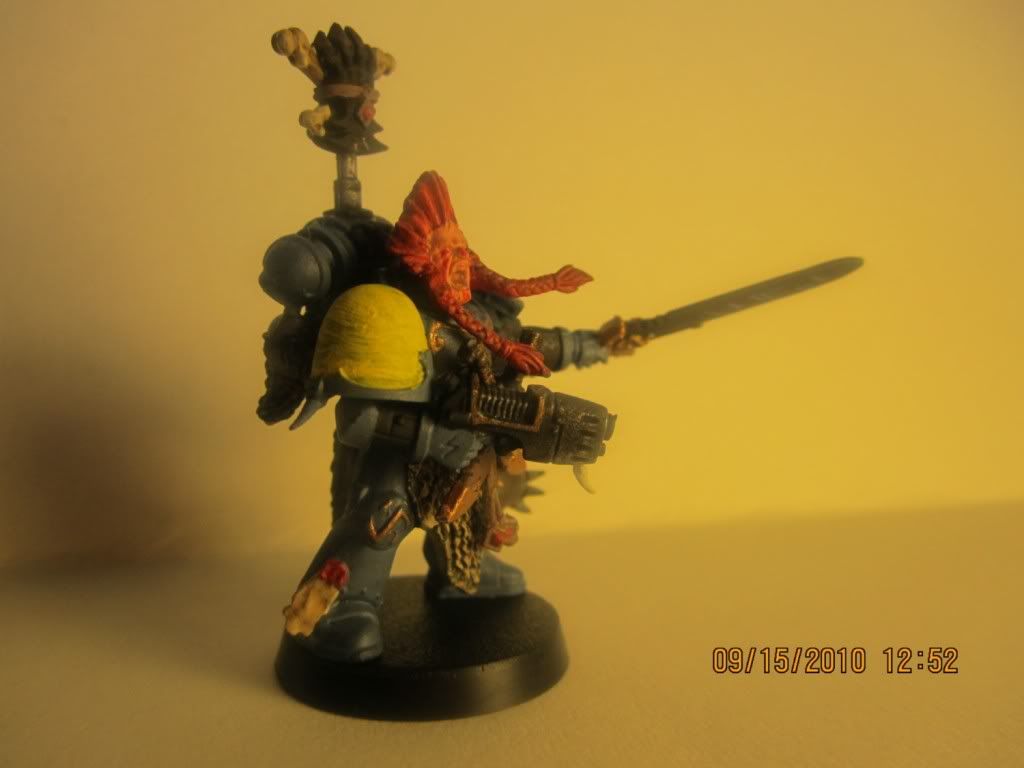 right side, as you can see the yellow needs a lot of work, more to come on that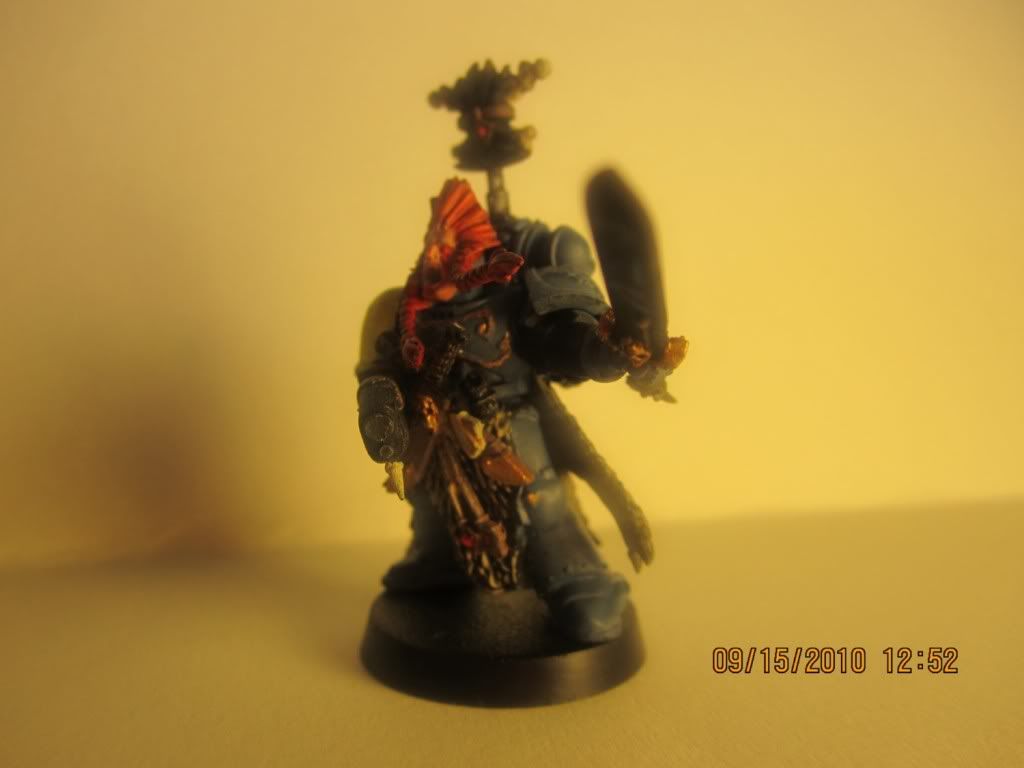 off center front shot, was hoping to show the detail in on the BP better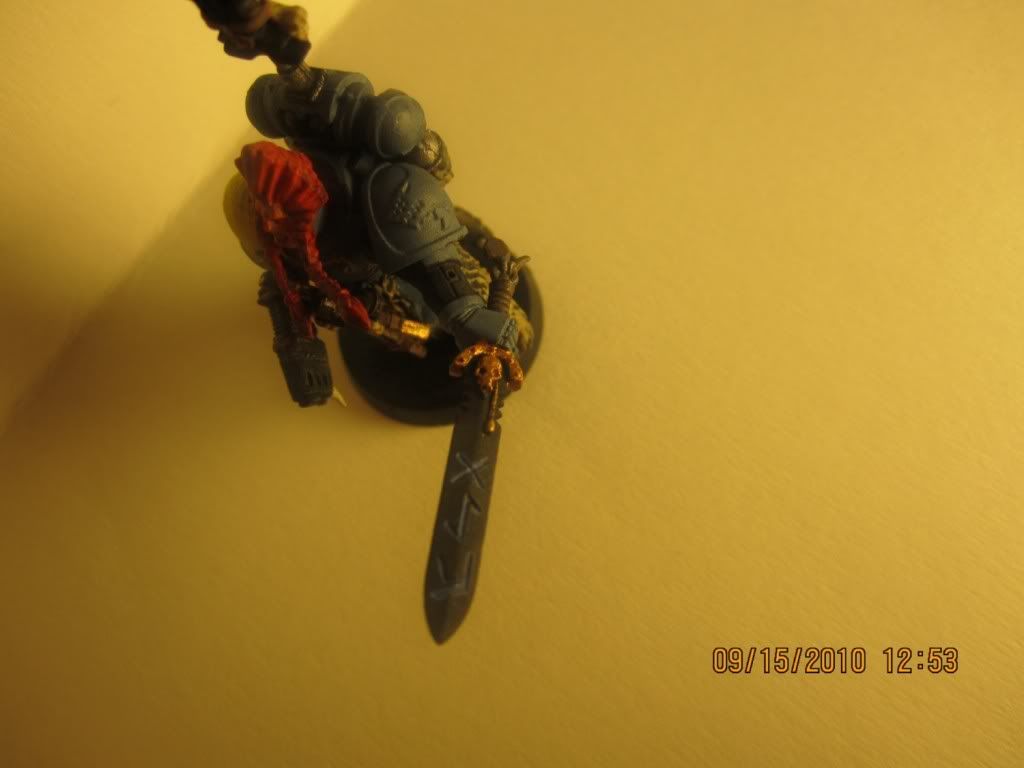 close up of runes on PS, I wanted the runes to glow but i'm not really sure how to achieve that effect, any tips would greatly appreciated. BTW Blue is my wives favorite color thus the choice rune color.....
flame away boys, any C&C is greatly appreciated. All in all I think these came way better than my 1st SM troops did. Thanks for looking