Discussion Starter
•
#1
•
Hello,
Almost a year ago I started Warhammer 40k / painting miniatures in general with the AoBR set. I already have an Ork Deathskull project log. Time to add a Space Marines log.
I initially made them Ultra Marines 4th Company, but I was not happy with the colour scheme, so after painting the AoBR Terminators and a tactical squad with green shoulder pad rims I called it a day and redid them to make them Crimson Fists. I'm much happier with this colours.
Here are the pictures of how they look now.
AoBR Terminator sergeant with power sword: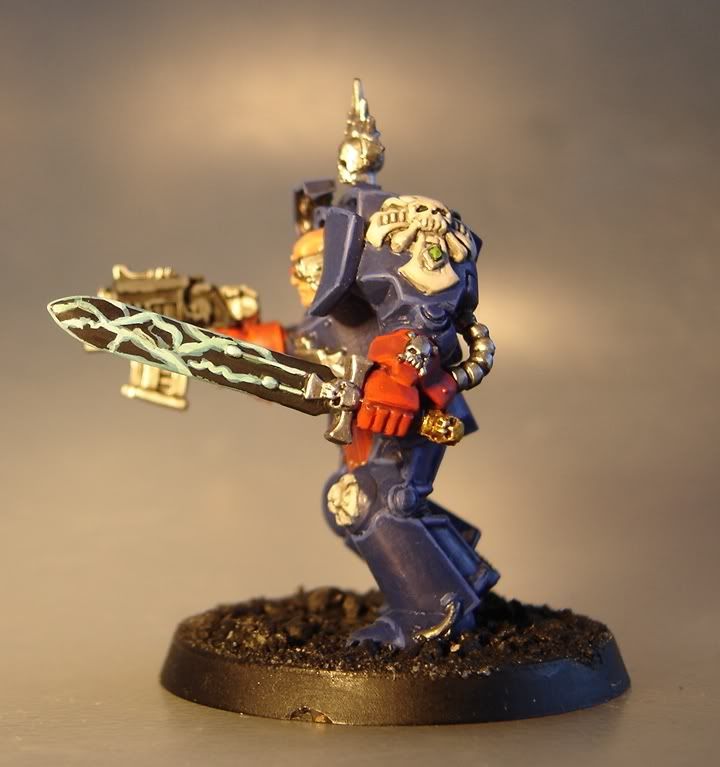 AoBR Terminator Squad: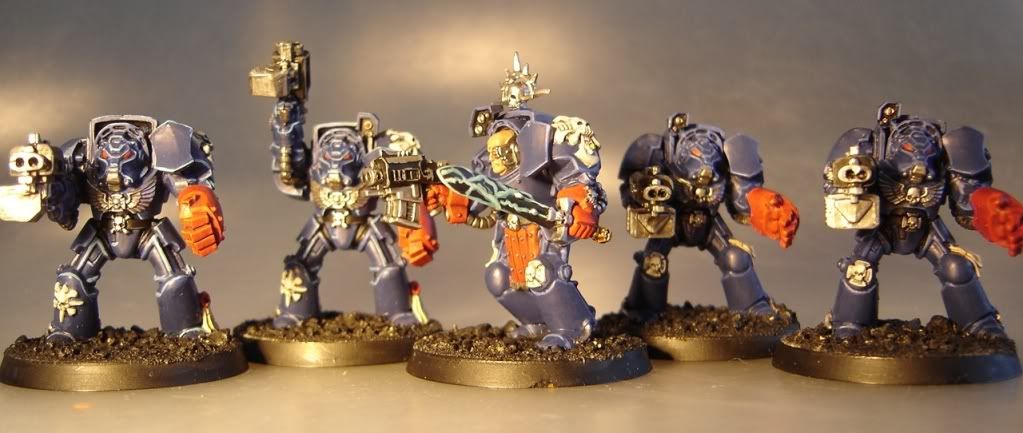 Battleforce scouts. These have most of their base colours but no highlights/layers yet:
Battleforce Assault Squad. Working on highlights etc.
Batteforce tactical squad. Working on highlights etc.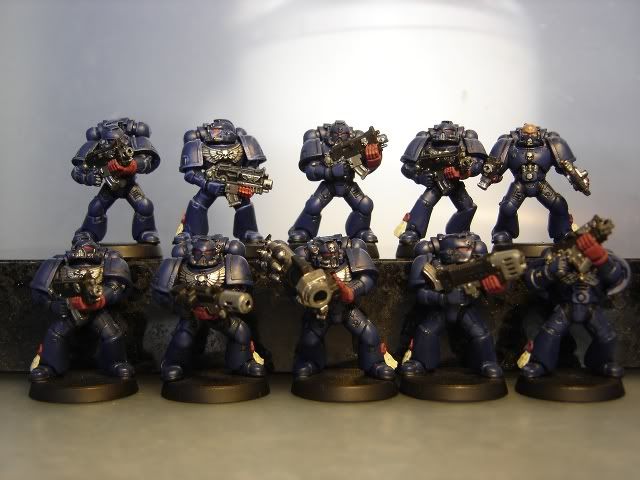 This are 3 Marines from the AoBR paint set. The first mini's I ever painted early 2009.
Here are two WIP pictures of the AoBR terminators. I tried edge highlights, but the edges were not small enough. They look more like Tron Marines.