I came back into the hobby one year ago and started building up a Word Bearers / Daemons army. Some of the first miniatures I've done are displayed into my showcase.
Today, I'm starting up the next step : adding some variety to my army list and trying to go one step further into modelling and finishing up miniatures.
Basically, I would like to get some global advises in order to improve my skills and techniques. I wanted my colour scheme (red, chainmail and bronze) to look dirty without being dull.
For a start, here is my first bike (I have bought 6 "pre-painted" bikes upon ebay, the one in the background being what I used to finally get the one in foreground). This one still needs some parchments (handmade, but I'm not sure how to do them yet), basing and has been my first test for the Battle of Calth transfers.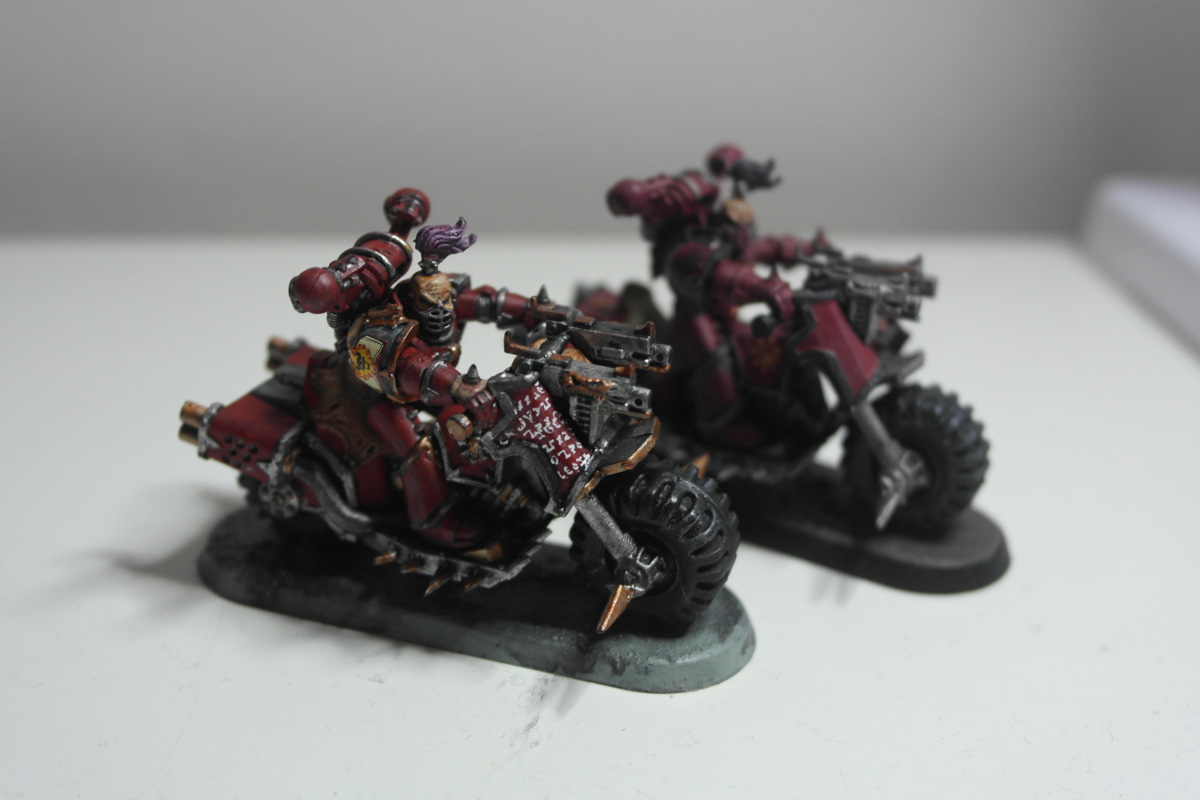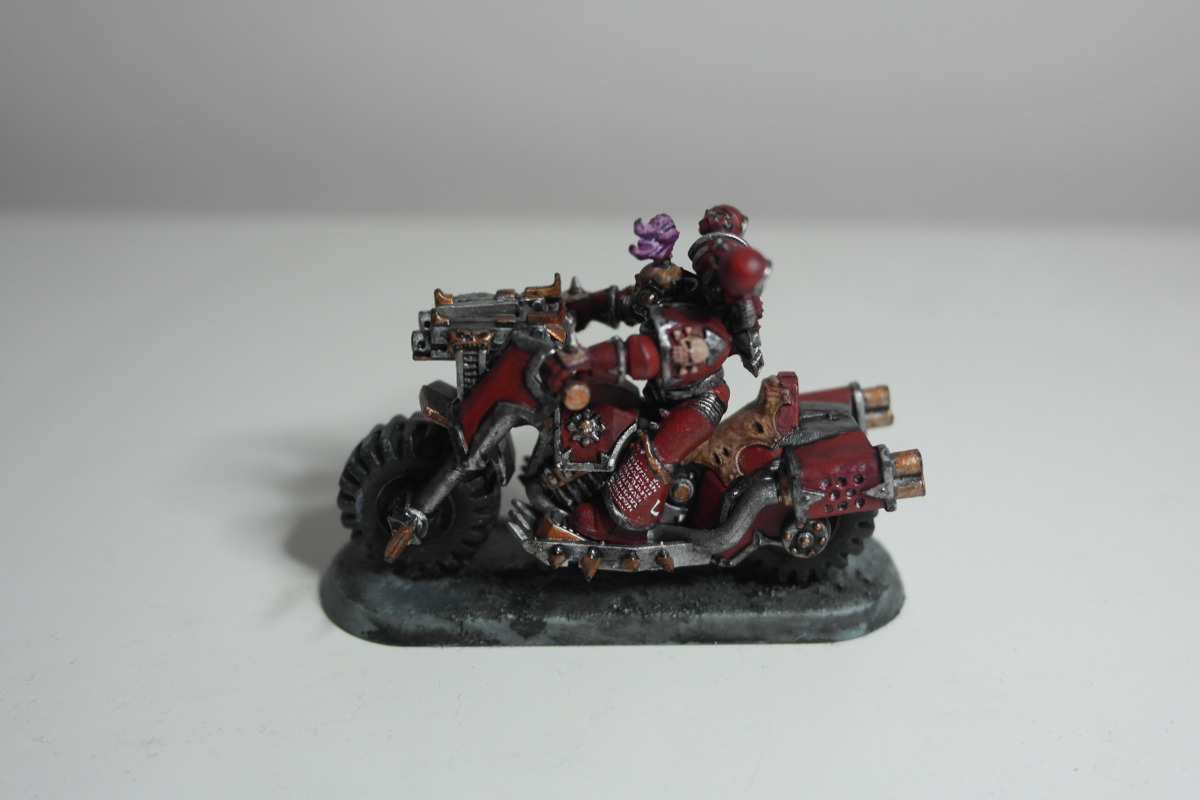 Still 3 bikes to be added (at least) !