Discussion Starter
·
#1
·
Sup guys,
Yesterday I came out with the idea of cutting the bits I've got left from the conversion of the Dreadnought (Chaos Army link in my sig if you wanna see him), and using them to built a sentinel, like if it was in a middle of a battle but in freezed time.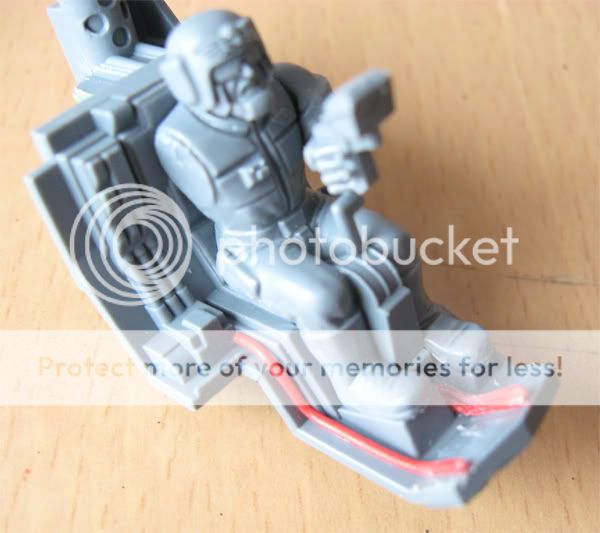 (in that final picture you can see spots that the model doesn't fit: with glue there's no problem (I can't make enough presure with two fingers))
So, the idea is to paint those two part separately and then glue them thogether. Once that's finished, glue the whole thing into a display base, something like a black piece of wood.
C&C welcome.