Discussion Starter
·
#1
·
So, I noticed these things in my corner shop, and I thought 'now, that's a hell of a shape...' Unfortunately I'm not much of a beer drinker, but my brother is, so I convinced him to buy a couple next time he was shopping for booze and let me keep the cans...
It's a little on the tall side, but it definitely has a good shape, and for once it's a transport that LOOKS like it could hold ten dudes or a dreadnought.
Best part is, it's a nice sturdy shape and good thickness, so it's not in terrible danger of being crushed accidentally.
That's right, Heineken Keg Can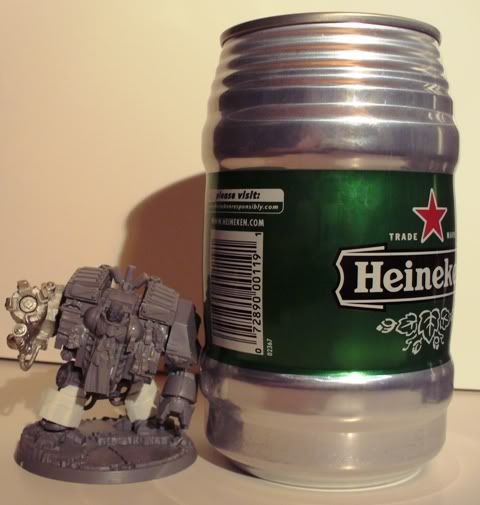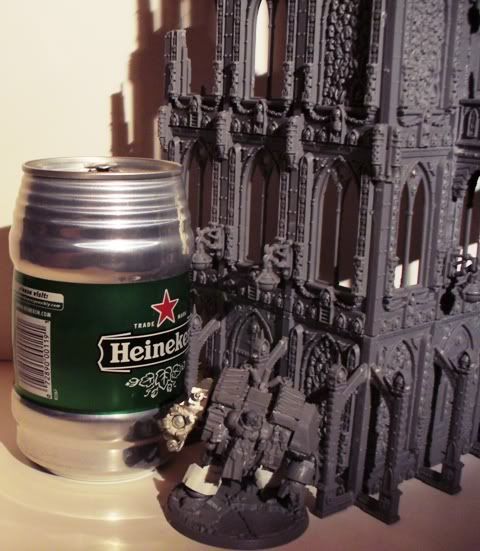 Just imagine a big hatch detail made from some thin plasticard on that midsection, possibly a domed top. Fins optional.
And not only is it big enough to encompass a dread, but it;s about 2 levels high and therefore blocks a lot of board space, making it a good podwall candidate.
Eyeballing, I;d say it's about 5 1/2" high, and about 3-4" in diameter
Assuming you are a beer drinker, it's basically a free or very cheap drop pod, depending on the price difference between Heiney and your regular brew.