Hi all.
If you read my introduction post you would know that I used to be a tau player. During this period of stupidity, a friend of mine cut out the rough shape of a Tau Manta from solid blue Styrofoam and sold it to me for £5. This I have then since sculpted to give the more defined hull of a Tau Manta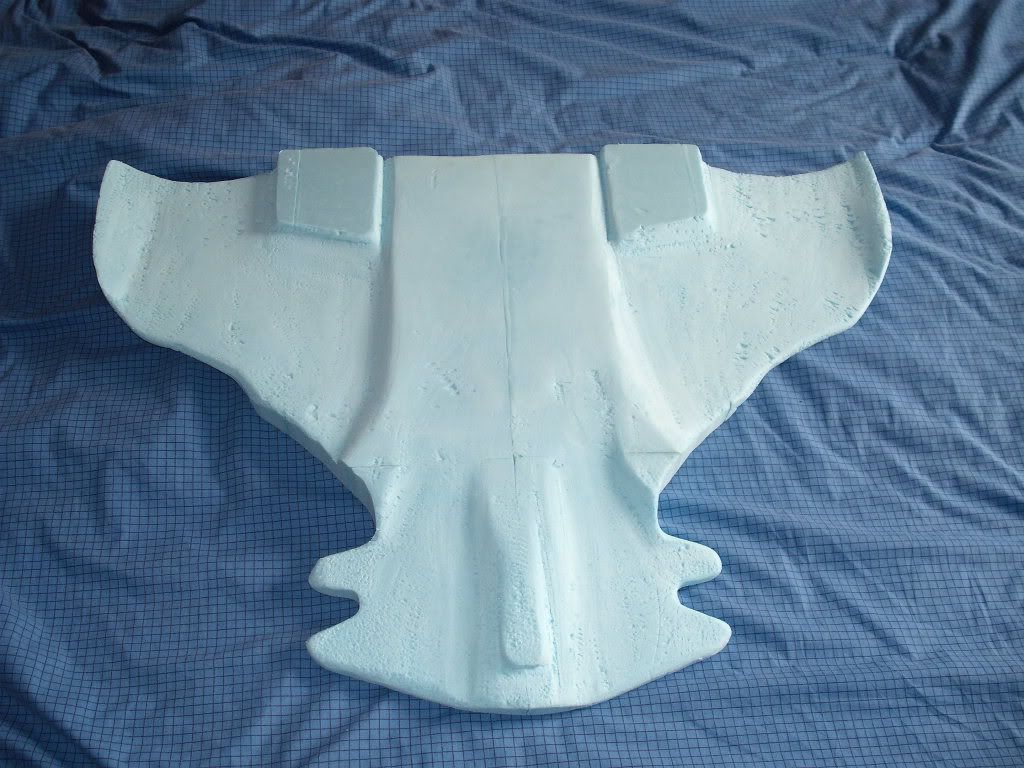 This took ten hours to sculpt from 3 inch thick styrofoam. I used a scraper/former (Kind of like a cheese grater with a handle) and emery paper.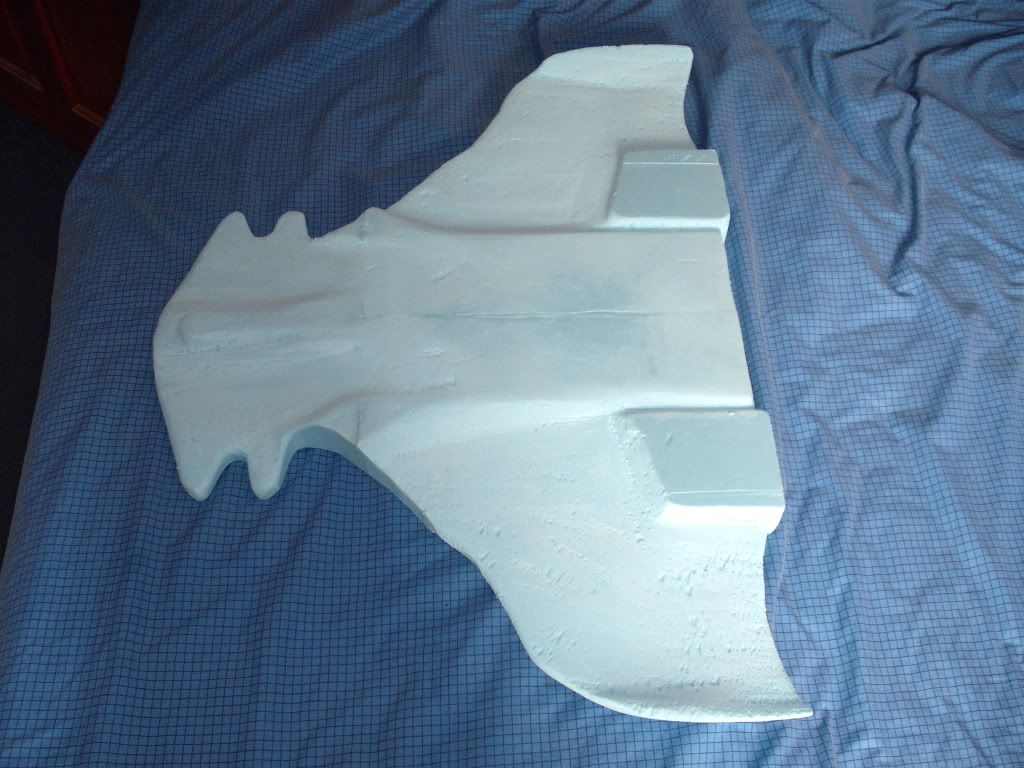 The next stage is to sculpt the troop bay which fits below the hull. This will then be glued into position. The next part involves purchasing about £50 of tau weaponary, and making their recesses and attaching to the hull.
After this the hull will coated in filler to fill in all the imperfections of the styrofoam. This will then be sanded down to give a smooth finish. Finally touch ups and additions will be done, like the lines along the hull will be scored into the filler coating.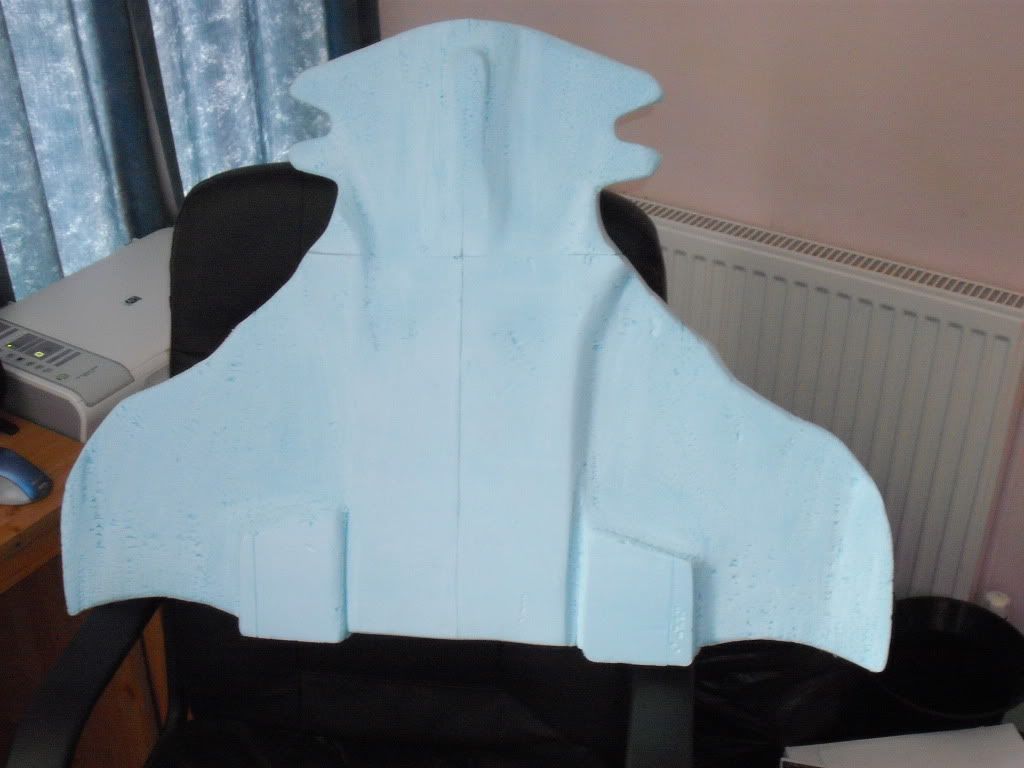 The picture above shows the size of model as it is resting on my office chair. This Manta will have no interior detail, like the Forgeworld model, and no opening troop bay. But I am hoping that it will be an impressive "representation" that can be used in Apocalypse games. EDIT >>> Also the model is extremely light. I have never felt the weight of the resin model but I would have to say it has to be at least half its weight.
The project is on hold at the moment due to final year exams at Uni.
If anyone has any comments or suggestions, feel free to post.