Discussion Starter
•
#1
•
The Muster of Quenelles
Welcome to my Bretonnian project log!
This is a 2,000pt. all-comer "showcase" Bretonnian army that I am working on. As their name states, they come from the Dukedom of Quenelles, and most are serving directly under the Duke. This translates to a uniform colour scheme for my army-- noble blue and pious white-- and a cleaner look for everyone, including the usually filthy peasants.
Since Quenelles is located very near Athel Loren, the army will feature little touches of elven influence scattered throughout. I'll do this by using classic Asur and Asrai colour palettes, keeping my painting light and ethereal, and featuring gemstone accents for my Knights. Nothing too overt such conversions or count as models though.
The Muster of Quenelles will be a standard 2,000pt. Bretonnian list: Mounted Bretonnian Lord, Mounted Prophetess, Mounted Paladin BSB, Damsel on Foot, a block of Peasant Men-at-Arms, 2 units of Peasant Bowmen, 2 lances of KoTR, 1 lance of Grail Knights, 1 unit of Pegasus Knights, 1 Field Trebuchet. I also have other Bretonnian units not included here which I want to paint in the future.
So far, I have finished painting the following: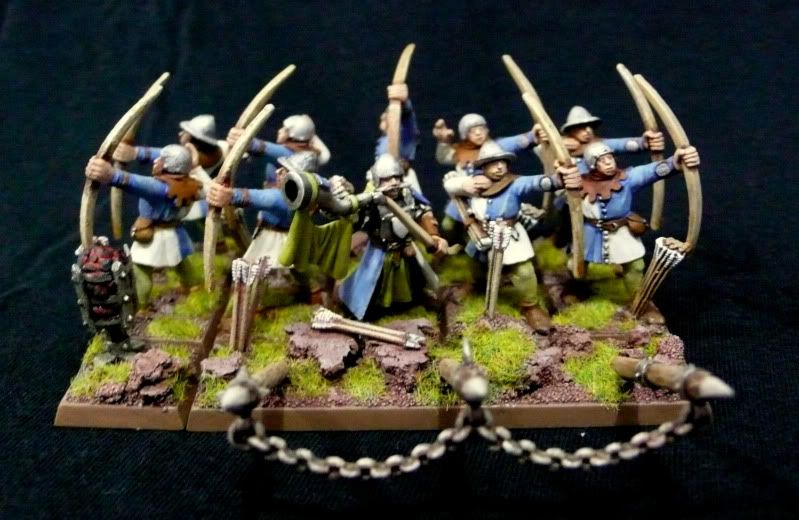 First Unit of Peasant Bowmen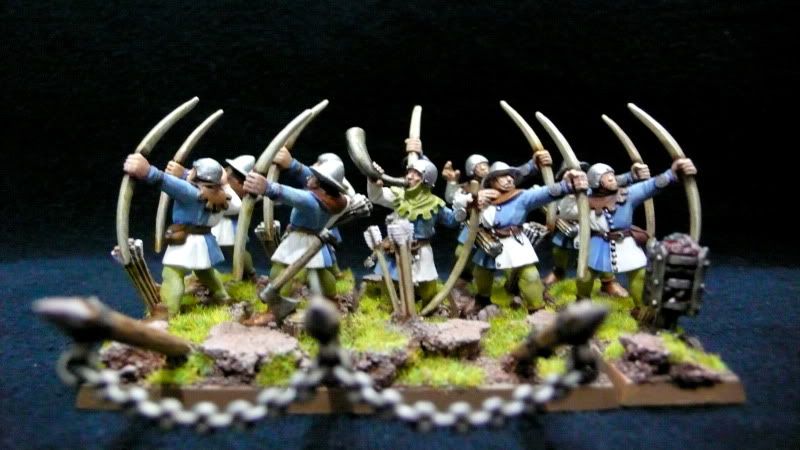 Second Unit of Peasant Bowmen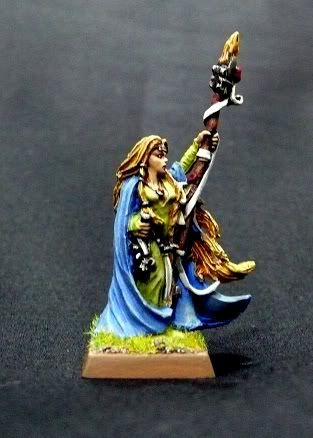 Damsel on Foot

Here they are together, plus a few detailed pictures:

I also signed up for the forum's 2012 Army Painting Challenge to encourage me to keep on painting this army for the year.
Hope to hear from you good people! Your comments are a great help in encouraging me to keep on working on my painting and to finish this project!
Cheers everyone!