So changing armies over to Space Wolves, (and getting rid of other stuff). So some good deals over on eBay have gotten me a good start. I really should have done these guys from the start. Whats not to love about werewolf space vikings in power armor.
I've got some Grey Hunters that I'm doing for the
August Painting Deathmatch
. Also, I've got a growing Blood Claw pack. The big thing that I've recently put together is a Wolf Guard pack in terminator armor. I spent a good amount of time customizing most of the pack.
The leader of the pack, Utarg Wyrdwolf
Adar the Stalker (sorry for the blurry and poor camera-fu). Pinned and GS his arms out a little bit. For that aggressive pose.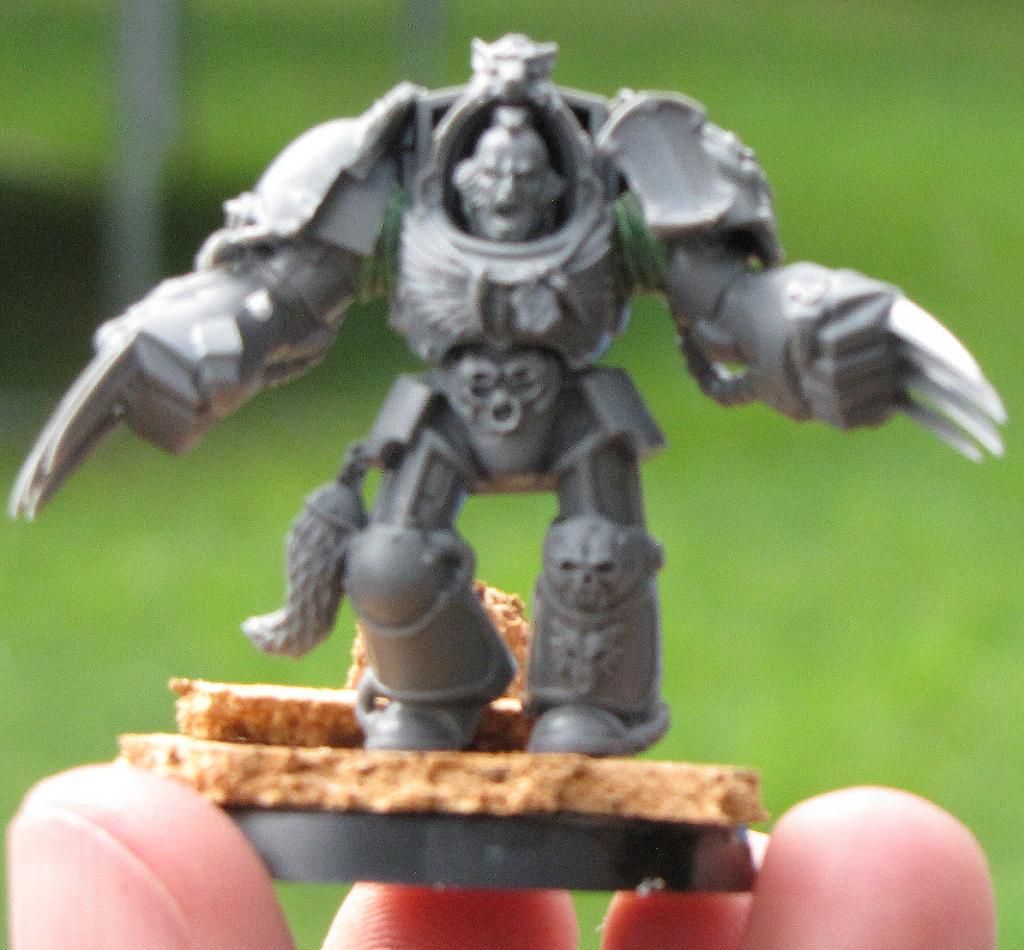 Vars Shieldsworn, I've got his shield arm pinned so I can remove it for easier painting. Not really noticeable in the picture.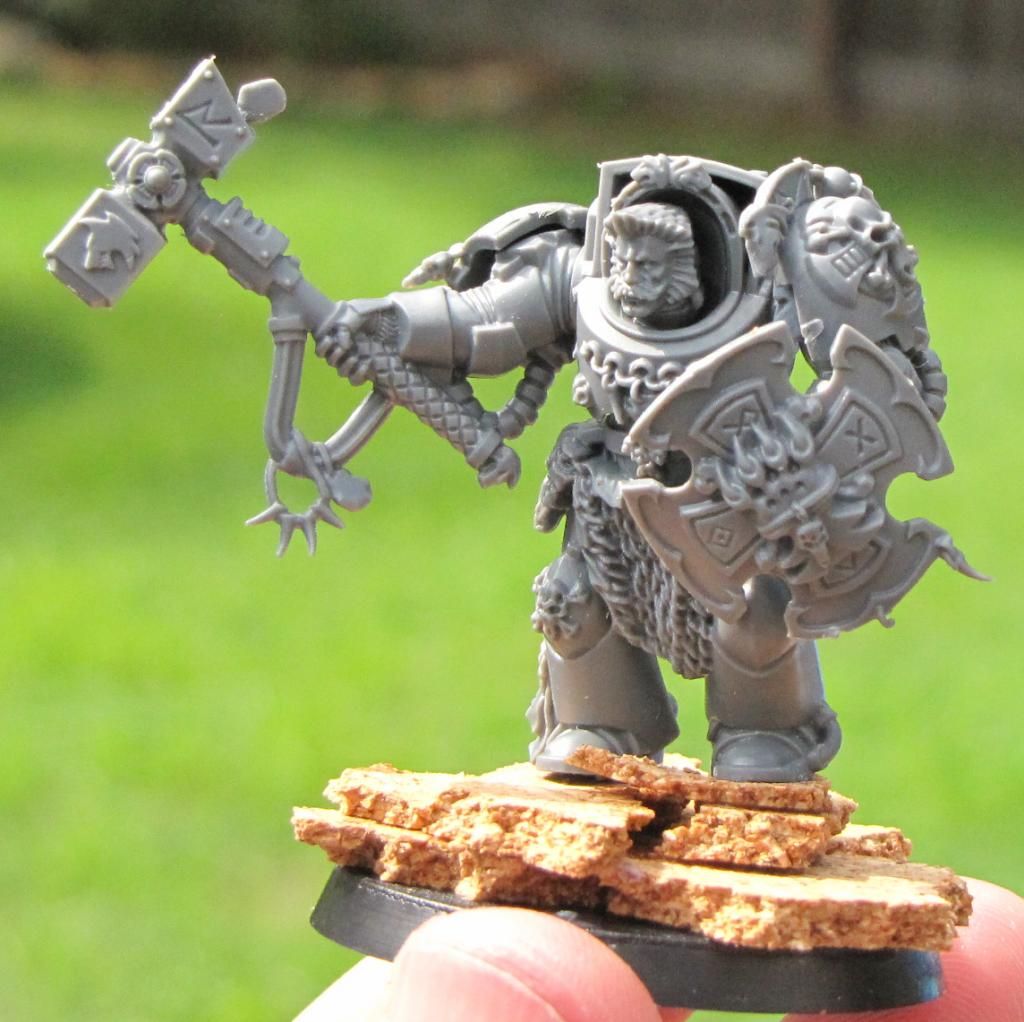 Grimm Frost-Iron, wielding his giant frost sword, (which was inspired by this
blog
.) Customized with a bionic arm from
Anvil Industries
.
And finally, but by no means least, Olfyr One-Eye, (because there has to be a guy named One-Eye).
I magnetized this guy so I could make use of both the assault cannon and the heavy flamer. Loaded a larger magnet into his body, set one in the side with the heavy weapon arm, and connecting one in the shoulders and one in the Assault Cannon ammo pack.
Still working on a custom built Wolf Priest that will generally go with the Blood Claws, because why not.
Now to go finish the Grey Hunters for the Deathmatch. Then get all the armor base painted and then start working on them individually. Since each one of these deserves to be painted with a personal touch.
Hope you like them and I will try to stay focused on this plog unlike a few others I've done.
And, yes I am aware of the moldline clean up I still have left to do.