Discussion Starter
·
#1
·
Aquired these Spacemarine Scouts a few years ago. The guy who painted them had tried to incorporate them into his Ultramarine army, but he painted them with Humbrol airfix paints and did an extremely poor job too.
I dug them out about a month ago and after spending the past week soaking them in turps, nail varnish remover, thinners and various other chemicals, I managed to get them relatively well stripped, though you could still see some residue that was welded to the metal.
Even Nitro Mors couldn't shift it completely.
------
First I undercoated gently with a watery white, due to the residue of the enamel paint still being there.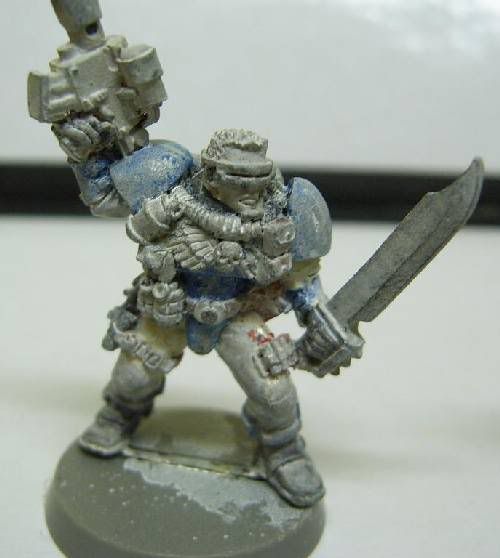 ------
Basecoat of scorpion green to pick out the rapidly disappearing fine details.
------
The finished product.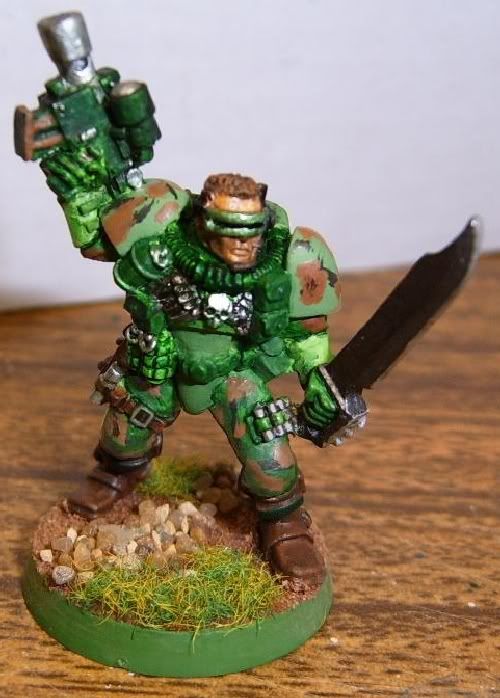 ------
How the squad looks complete, and among some scenery.
------
Being Scouts, I thought a camouflage theme would look good, and hopefully hide the fact that painting on an already bad job wasn't easy.
I've got no Imperial army of my own at the moment so I've left them without any chapter insignia.