Hello Everyone.
I have recently started doing commissions and i am uber happy to say that my first one will be a Reaver titan made by forgeworld
.
With the kind permission of the models owner
NocturnalK
i am going to post the progress in this log. From building to painting.
The model is arriving today (excited :biggrin
however i have already started the banner.
This is the progress so far:
Front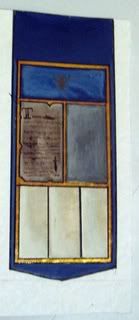 Back
I havn't seen many titan threads here so ill try to get loads of pictures up so you guys can check out the whole model.
Cheers
LTP
:bye: