Discussion Starter
•
#1
•
Well as I am back from a 6 month break from the Hobby and the website, I thought an appropriate way to come back to the site would be to start a project log.
So that's exactly what I'm doing. All of the stuff I do these days is usually just random miniatures that I paint because I like them but I will be starting to paint my Gondor LOTR Force at some point this year so I will start a seperate log for that when the time comes.
At this current moment in time I am part way through painting my Lucius the Eternal. I began painting him in December '09 and did post a couple of WIP's on here but I thought I would just re show the pictures I have so far.
Took a while to get the face to a colour that I liked but I think I'm finally there. As for the whip, also took me a while to blend it properly but after a couple of attempts I think I've managed to pull it off. Still some highlighting on both the blue and the red sections though as well as extending the length that the blending takes place a tad more.
For the metal areas I've gone for a rusted metal colour though it's still got one or two more metallic highlights to be added. The flesh on the other hand is still in early stages and has only just had a basecoat and a wash so far.
The base is all finished except the Space Marine helmet which I cannot paint untill I get a Dark Angels Green (so that I can ridicule my main opponent).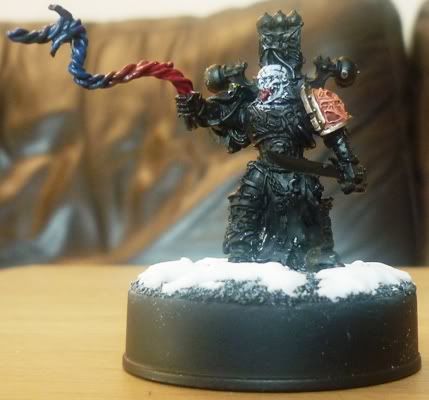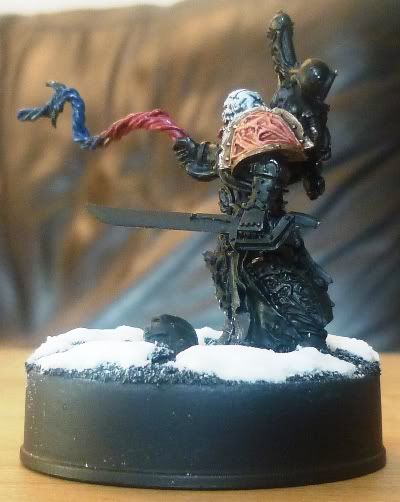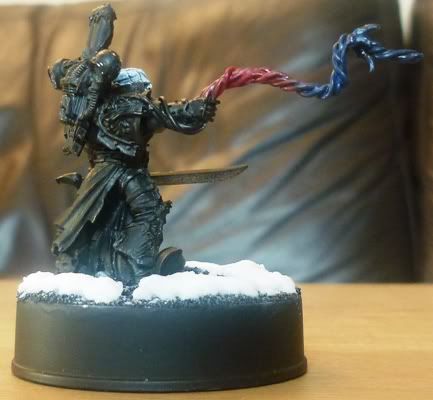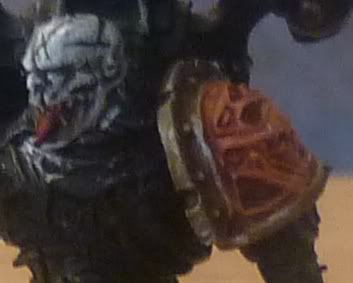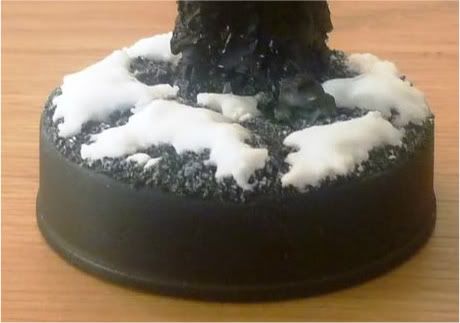 They are the only pictures I have of him at the moment and you might have seen them before but I have painted some more of him now and will get new pictures to you ASAP. As soon as I've found my camera that is, should be here somewhere...
Comments and criticism always welcome.
Cheers.