Ok long story short I stopped playing in 3rd edition around the time Tau came out.
New game store opens by my house and I get sucked back in and decide to do a Raven Guard army.
I have picked up some of the foundation paints and the new washes but mostly still use my 5+ year old Vallejo paints, which needed a good shaking and remixing on a few.
So with out picking up a brush in about 4 or 5 years it has been a harsh lesson in how much water to add, when the paint gets thick, what colors blend better, etc, etc.
So please be gentle, I know I'm not taking a Golden Daemon but I am trying to get a nice table top quality force together.
None of these guys are really done but you should get the idea of where I am going with my base colors, shades, high lights, etc.
First thing was to start with some Terminators. Being Raven Guard I'm going all black and white with some grey high lighting. I got the hammers from a friend and shield is from a Menoth shoulder with a bretonnian crest over it.
Same feel for these guys, have to rock some lightning claws for fluff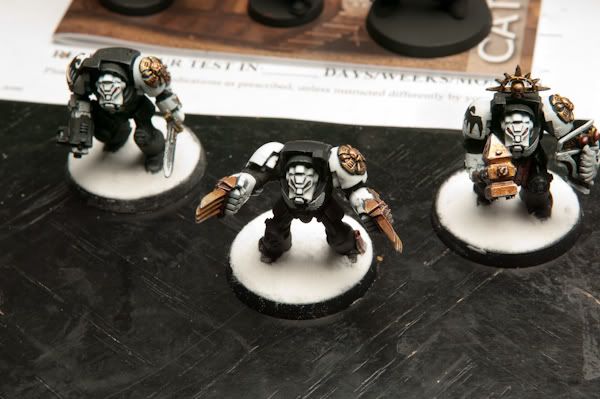 And my base colors start with black of course, astronomicon grey, then adeptus battle grey and build up to white skull white from that.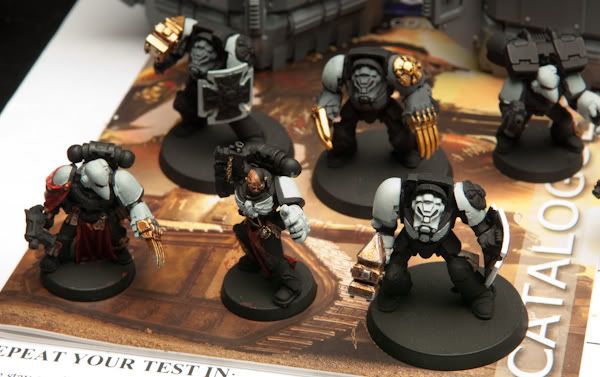 I'm going to run 3 drop pods so I can get 2 Dreadnoughts down 1st turn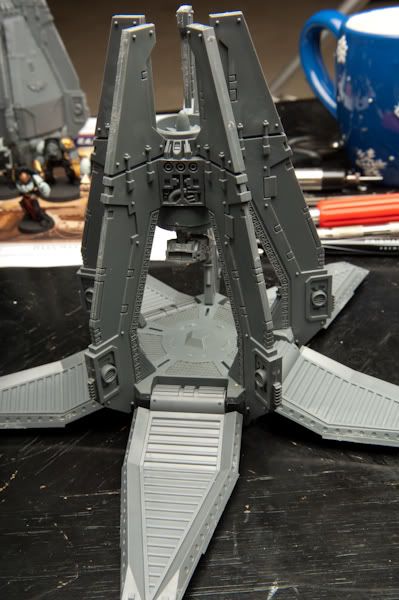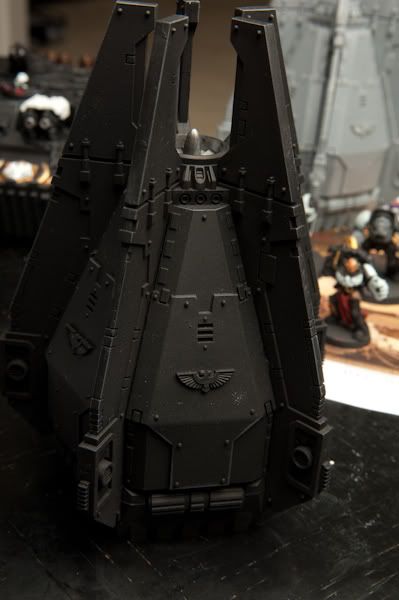 Thank God the transfer sheets are coming out because my free hand is sketchy at best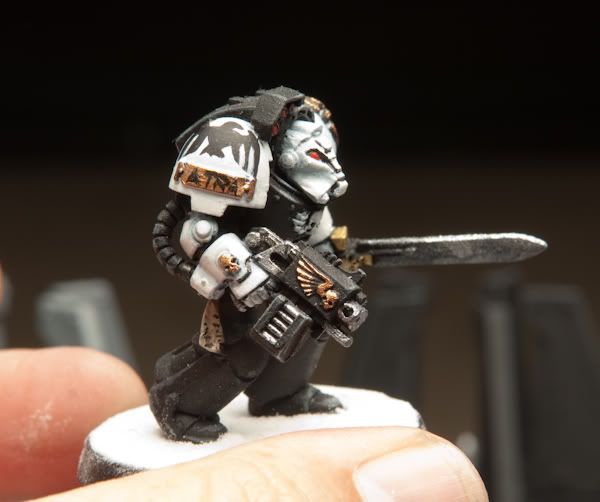 Can't have Terminators with out a Landraider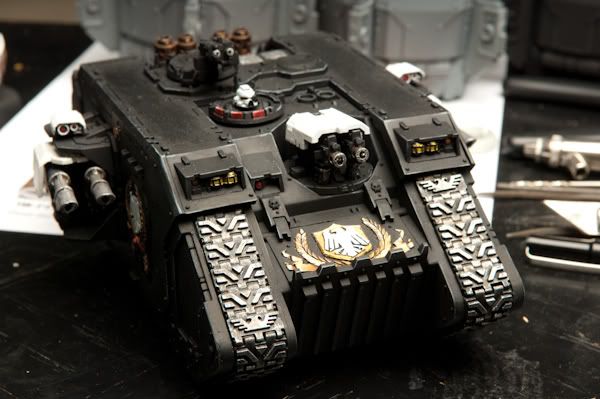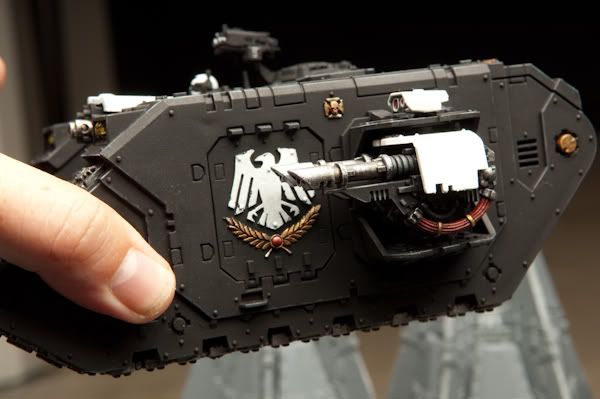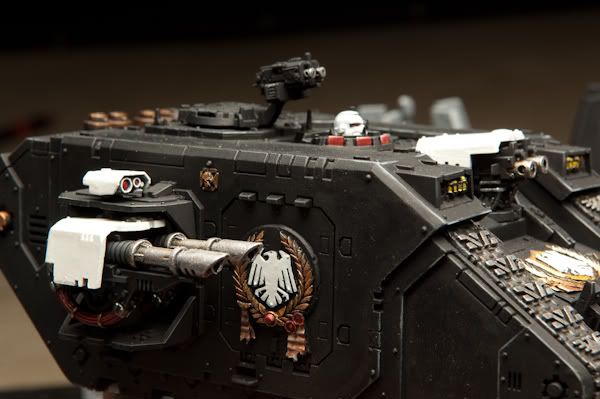 I did find out the hard way on the land raider that black is not always black. After a primer coat with black, I washed the entire tank with Vallejo air black, then on the touch ups tried to use Vallejo game color black which came out really shiney and almost a darker shade... Not sure how I'm going to get around that just yet.
Had to have Shrike of course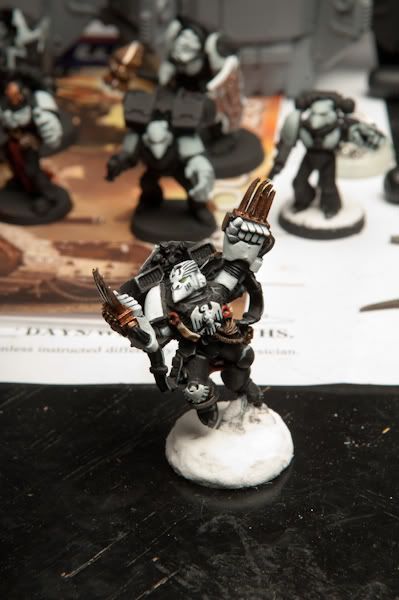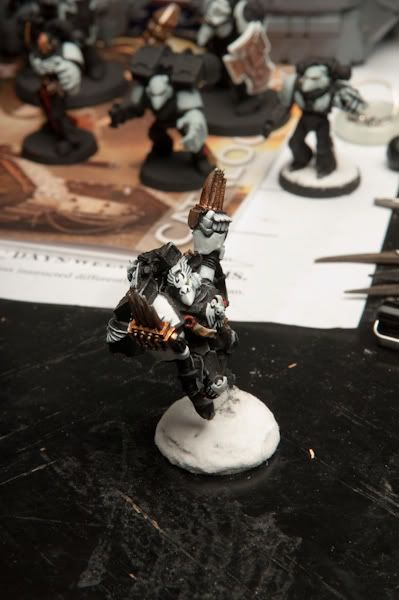 A Pred for punch and some Razor Backs for the Tac squads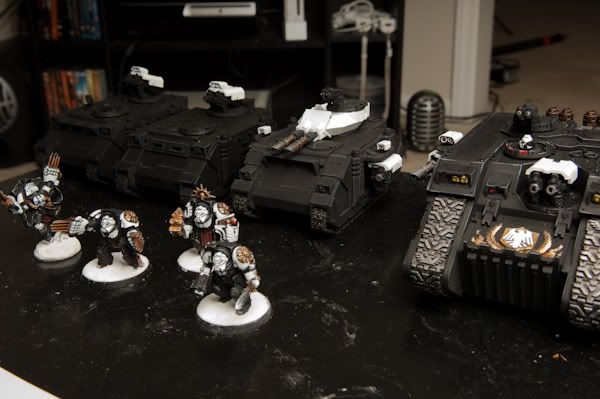 Most of tac guys are in primer but I wanted to start working on the Sargent's for them and used some veteran models and a few old bits I had around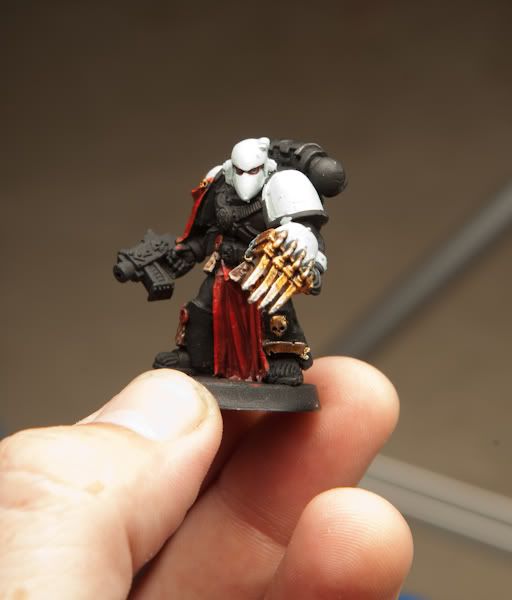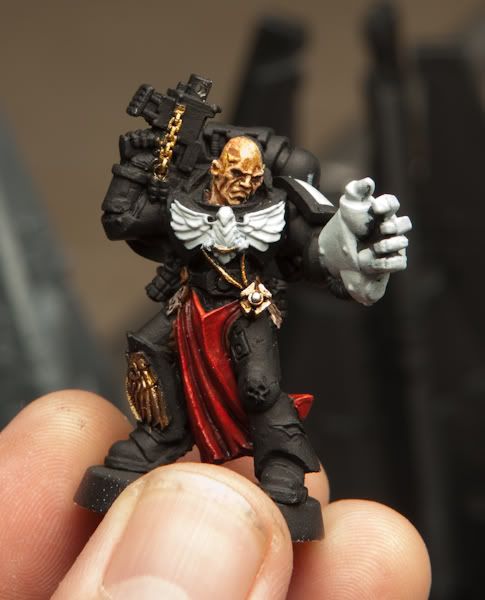 And last for this update my dreads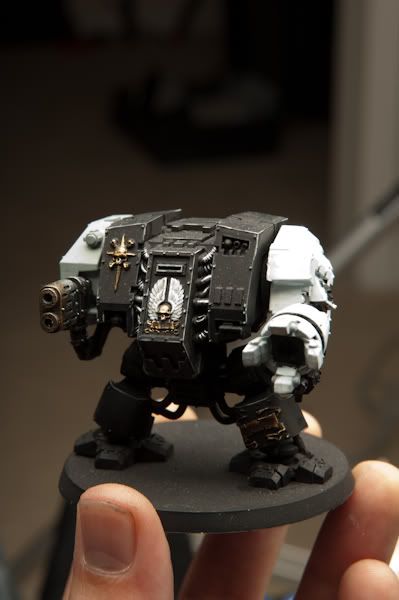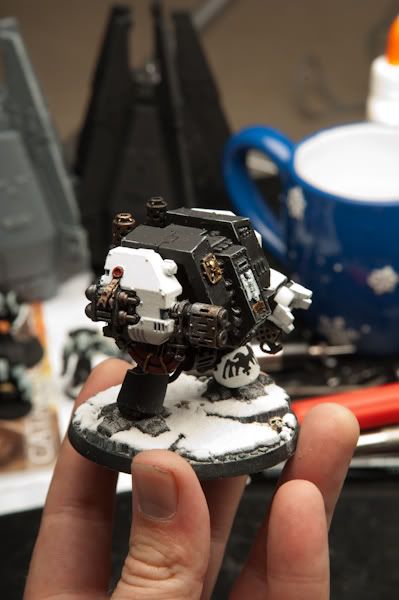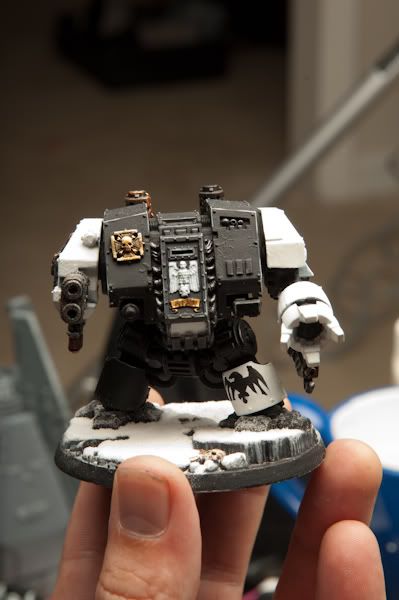 I'll add more when I can, just a slow going process building up to white over a black under coat with out getting my paint too thick or have brush streaks.
Again, its been a while so don't be overly harsh on me :scratchhead: