Discussion Starter
·
#1
·
This is the predator Rage of Antonius that Chronus used in the fall of Damnos. Because the 2nd company were dispatched to Damnos, I've painted a gold circle on the front and labelled it with a 1 to represent it's allegiance to the 2nd company and the 1 is the squadron number. Still need to paint chronus.
Here are the pics...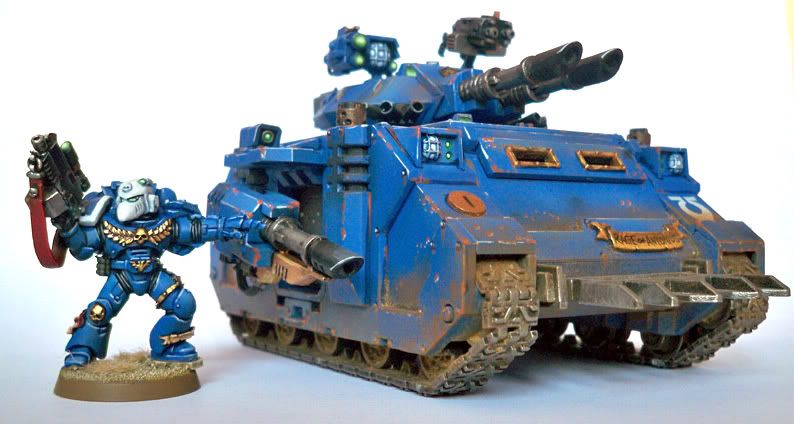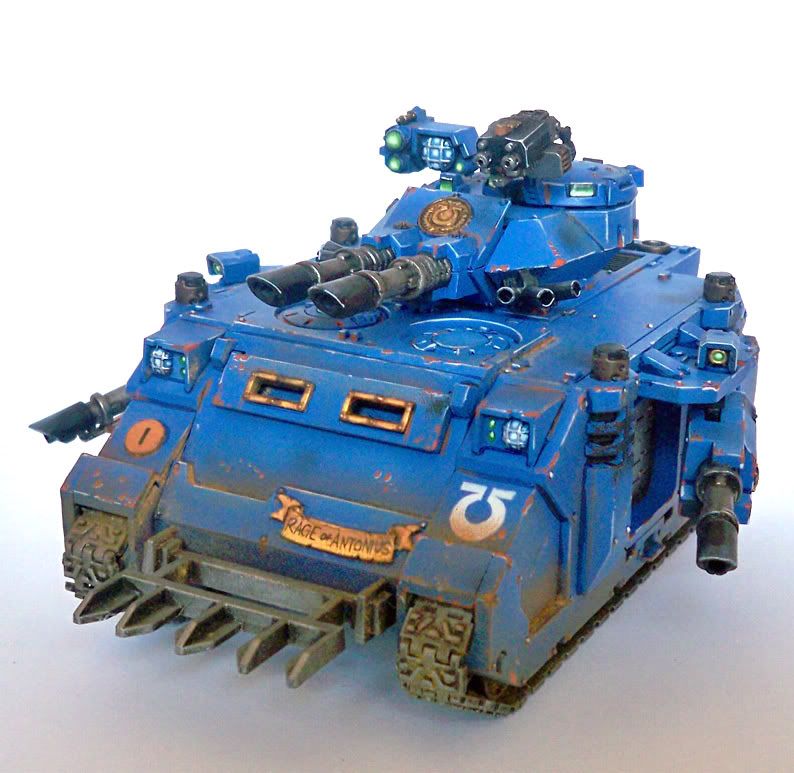 The Squadron (need to add squadron markings to the old 2 predators)
Close up of the new predator (left) and the one I painted in early 2007 (right)
The Mawloc emerges from the ground, will the Rage of Antonius get the creature in it's sights in time?