I thought that the purple on my Dark Angels Successors was a bit too bright so I made it darker. I liked it and here's a tute.
Step 1
Base the areas to be purple in a mix of 1:1:4 Chaos Black:Mechrite Red:Liche Purple. Keep this thin.
Step 2
Make a wash of 1:1:2:10 Purple Ink:Chaos Black:'Ardcoat:Water and coat the purple in it. Don't just coat the surface but the adjoining crevacess as these are the shading.
Step 3
Rebase the surfaces with the mix in step 1. Keep this thin and leave a fair bit of the wash showing for shading purposes.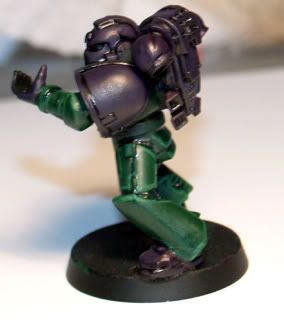 Step 4
Highlight the purple with 3:1 Liche Purple:Chaos Black carefully, leaving a bit of the previous mix showing.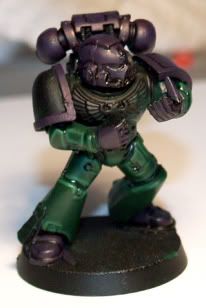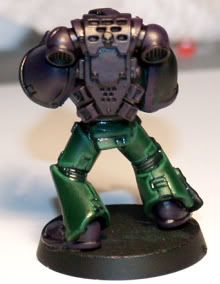 Step 5
Highlight with straight Liche Purple.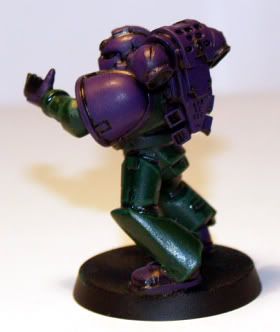 Simple. Effective.
Have fun with this.
Thanks