Screen Caps from one of the Panels at PP's Lock and Load con. New artwork from their Announcements panel, then some of the pictures of new models floating around.
The PP video of the panel can be found here
(note that because it was a live broadcast, the video actually only starts a couple of minutes in).
Epic Reznik on a Chariot
Double Epic Butcher, now with two double-headed hounds (Argii).
Double Epic Stryker on a horse.
New Dawnguard caster for Retribution (Assyria or something)
New Character jack for Retribution - Imperatus. Apparently in the vein of the Apothesis jacks (Death Jack, Avatar, Bohemoth and Thunderhead) in that it doesn't belong to a particular caster.
Bane Cavalry for Cryx
Something Cryxian, but no one is quite sure what (looks a bit like a skarlock thrall though)
New Rhulic Searforge Colossal for Mercenaries. Giant earth mover turned battle weapon, as is the style for the Rhulics.
A new line of large pre-painted sculptures - 8" high model of Haley (based off the Epic Haley art).
New models and random bits, mostly the new faction, Convergence of Cyriss:
Cyriss Heavy Infantry:
More heavy infantry, with Clockwork Angles and the caster Aurora of Numen (Clockwork Angel caster) in the background.
Slightly better pics of Aurora and the Angels.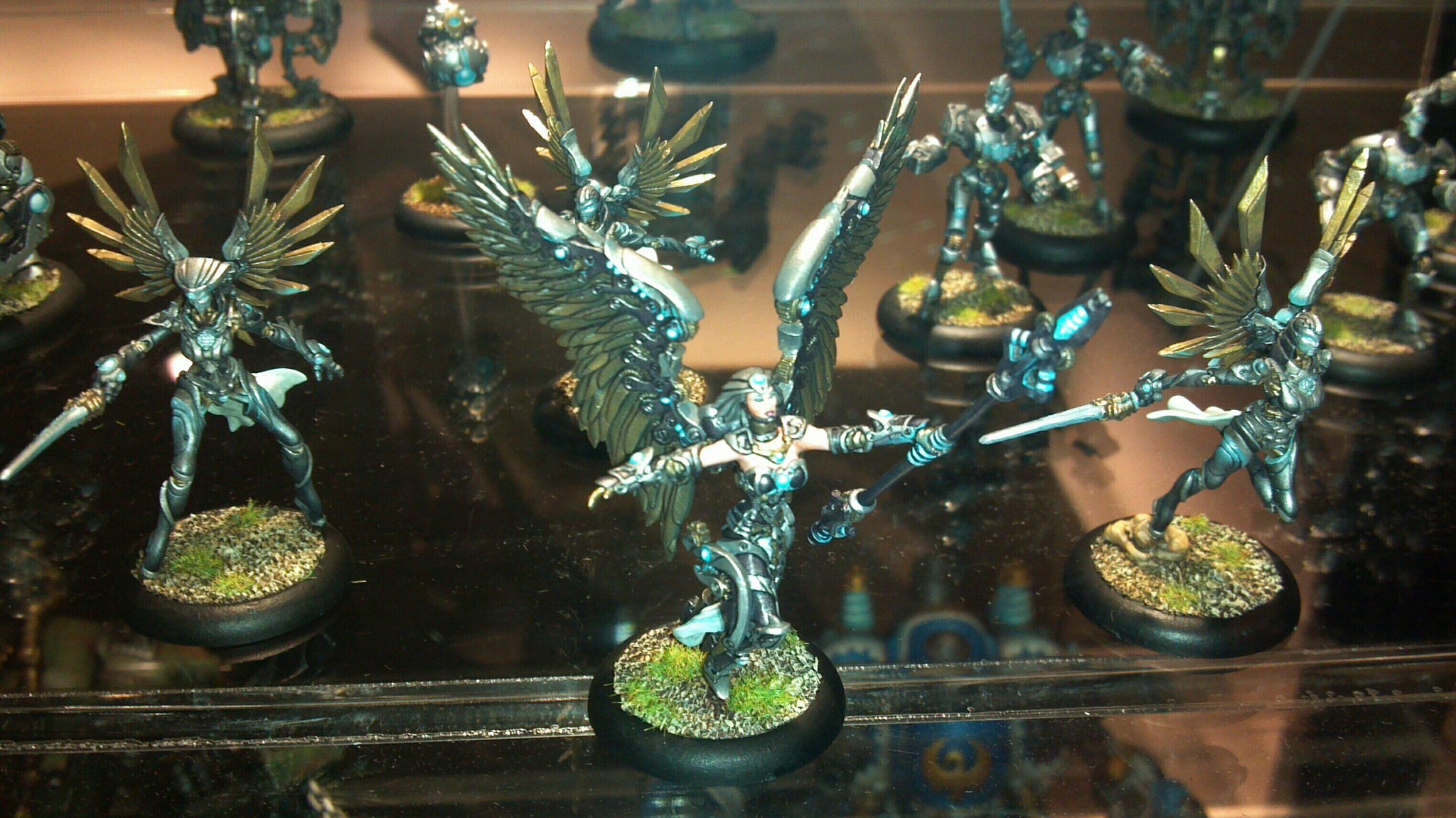 Cyriss caster Axis (with two hammers) along with a support model (forget it's name, it's the one that acts like an Arc Node).
Couple more heavy infantry, with some of the light infantry in the back ground
Enigma foundry - large solo that can save the souls of the clockwork soldiers, and remake bodies for them:
Night Troll
Trollkin Sorcerer attachment
Unknown Trollkin, possibly a Mercenary (He's armed like the Boomhowler merc unit, and apparently has a Jack Arm on his back, so possibly a mechanic of some sort).
Plans for a 3 option plastic kit for the Circle Satyr heavy beasts.
Full spoilers for all the Cyriss stuff revealed:
http://endgamegaming.net/