I'll be filling up this log here and there with my Thousand Sons as I finish each squad. I just started playing at the local shop and have made it my goal to finish one squad a week. Right now I'm using them as cult Thousand Sons troops but by game three I've discovered that the Thousand Sons rules are terrible and cover completely negates my special ammo 100% of the time. Once I have enough painted I'll be switching to using the regular Chaos Marine rules for them.
When I get tired of painting blue, I'll switch to painting my BaC set as preheresy Sons, hopefully with some upgrades to make them more Thousand Sons-like instead of generic.
Nothing special with these first five, just some marines and a sorcerer.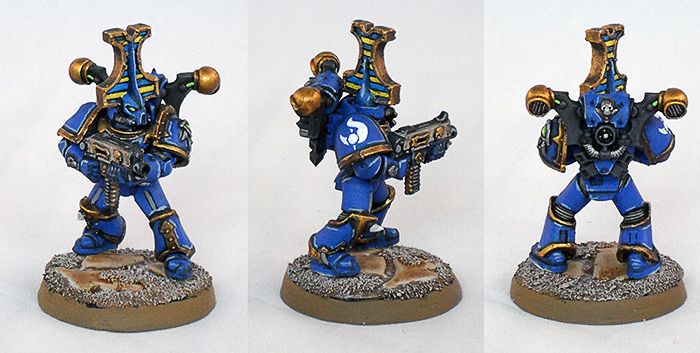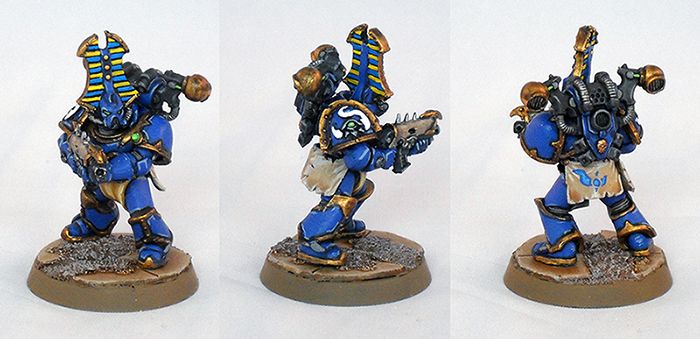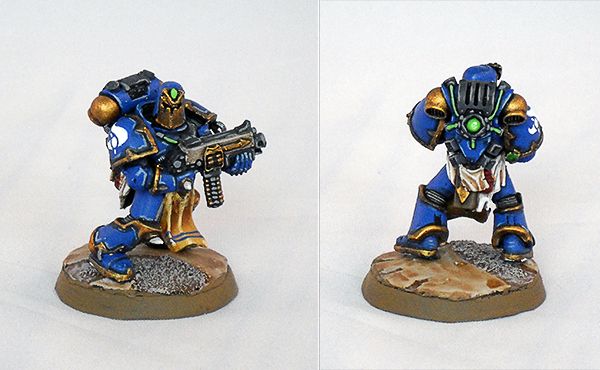 Next is my Havoc squad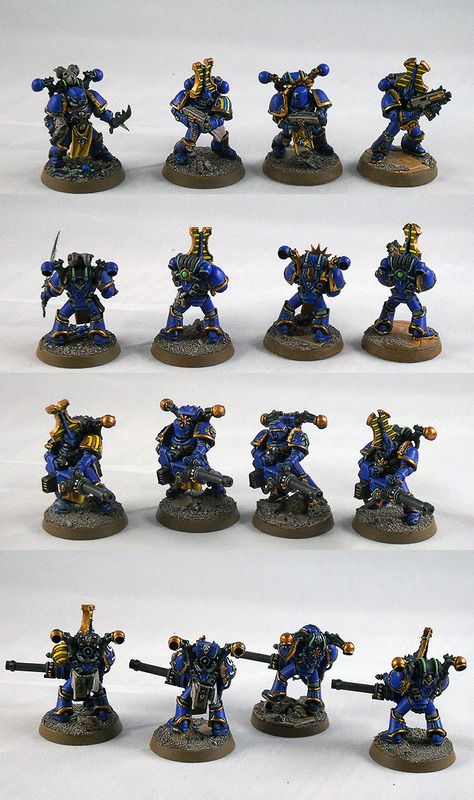 Finally I decided to cut my BaC Contemptor apart because the pose sucks, while I was at it I decided to try my hand at LED lighting. I wanted to light the eyes up and had two choices; try to drill the eyes out or make a resin copy of a helmet and paint everything but the eyes. I figured the resin copy would be easier, though until I get it painted the head will look a bit radioactive.