Discussion Starter
·
#1
·
A local toy shop that stocks GW is running a painting competition, so I thought I'd sign up just to get a few free models! They are only snap-fit marines, but I've used them to attempt a pre-Heresy Death Guard paintjob.
I was really out of my comfort zone with these, as I never usually paint anything bright and clean! It probably wasn't sensible to prime them black either, but I persevered and I think they're looking fairly crisp now.
Let me know what you think, and if they could be improved in any way please say: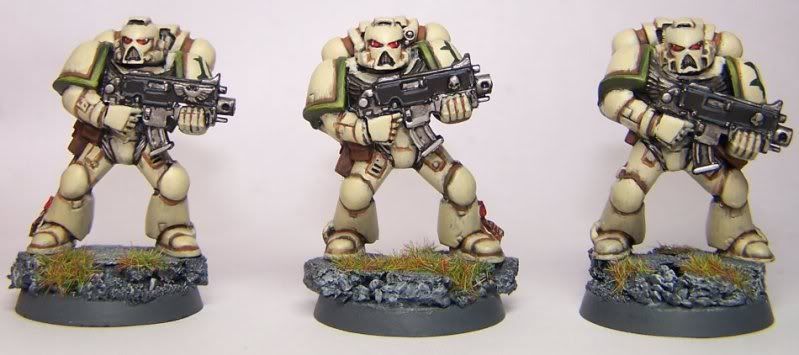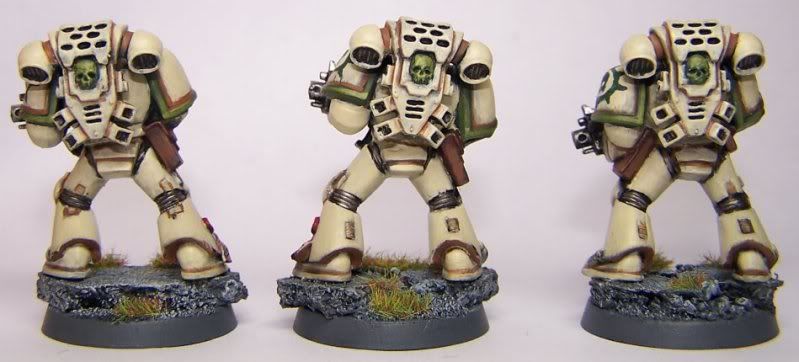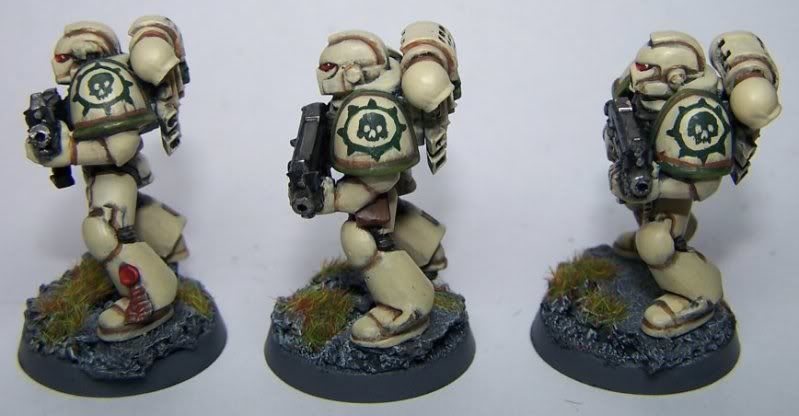 They were kind of enjoyable to paint, but I'm totally sick of doing thin layers of Bleached Bone now
By the way I know there are gaps in their right arms, they didn't fit together very well so I'll have to fill them.