Discussion Starter
·
#1
·
Hi Everyone,
My Name is Fabio and I am from Winnipeg, MB, Canada. I have been traveling to tournaments for the past 5 years or so and after meeting Reece and Frankie in Arizona and learning what the ITC was really about I decided to take the plunge with a couple buddies and start the
Plains of War GT
.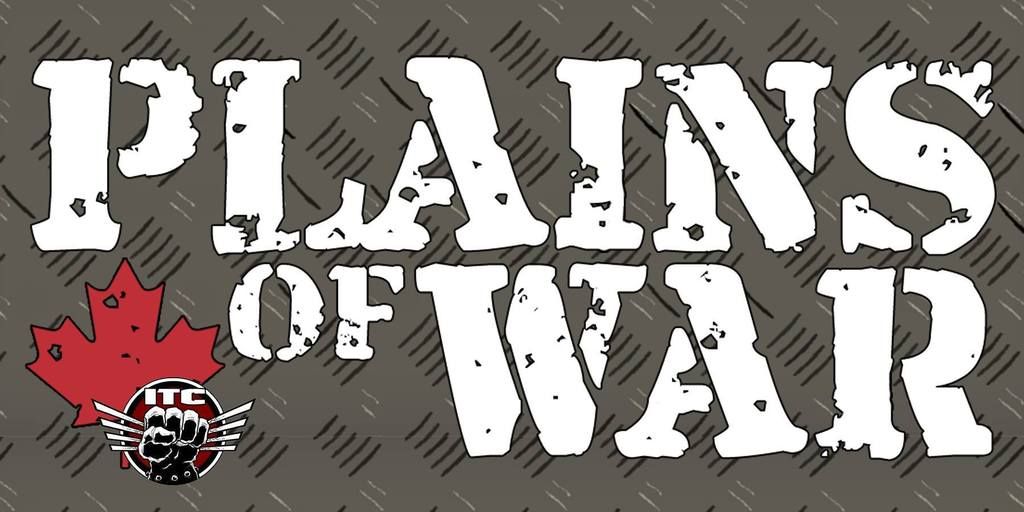 Currently we are in the process of building our web page and doing all the behind the scenes stuff but what we really wanted to do is get the gamers in the area out of their basements, to a neutral location where there are no kids under the age of 18, food delivered to the gaming tables and lovely waitresses to provide the gamers with booze all evening! So we came up with the idea of hosting a monthly gaming event to not only get the community excited about 40k again but to build hype for our first annual tournament which will be held August 2016.
What is already set up for the upcoming months: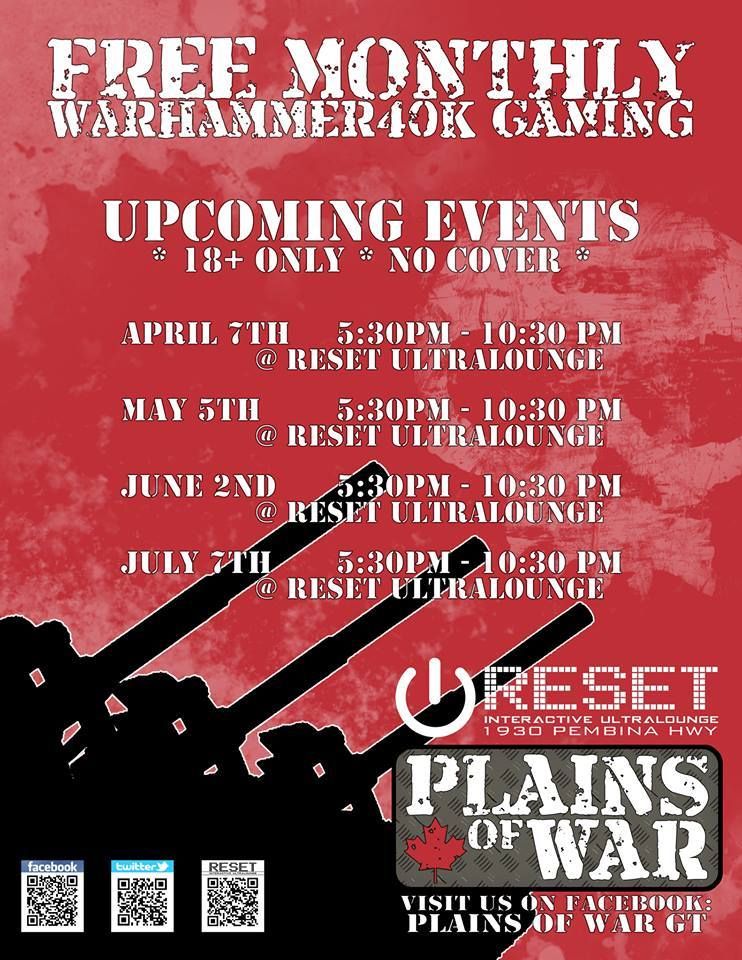 I am really aiming at getting a lot of you 'Amuricans' up to this tournament next year so I have been working hard on getting really good prices to the hotel / venue for everyone so keep checking in for those details when they become available.
Please check us out on Facebook and "like" our page!
https://www.facebook.com/pages/Plains-of-War-GT/1607722979463016?ref=aymt_homepage_panel