Over at my Word Bearers log, I was asked if I could begin with a tutorial for how I painted them, and I have now begun with that. First, here we have a tutorial for CSM (just note that I used a Chosen instead of a common one here, as he was the only one I had at hand):
1. First, I used Khorne Red for the armour and Boltgun Metal for the trim:
2. Next, I highlighted the black parts (such as flexes and the like) with a 2:1 blend of Chaos Black and Codex Grey and then I washed everything with Badab Black.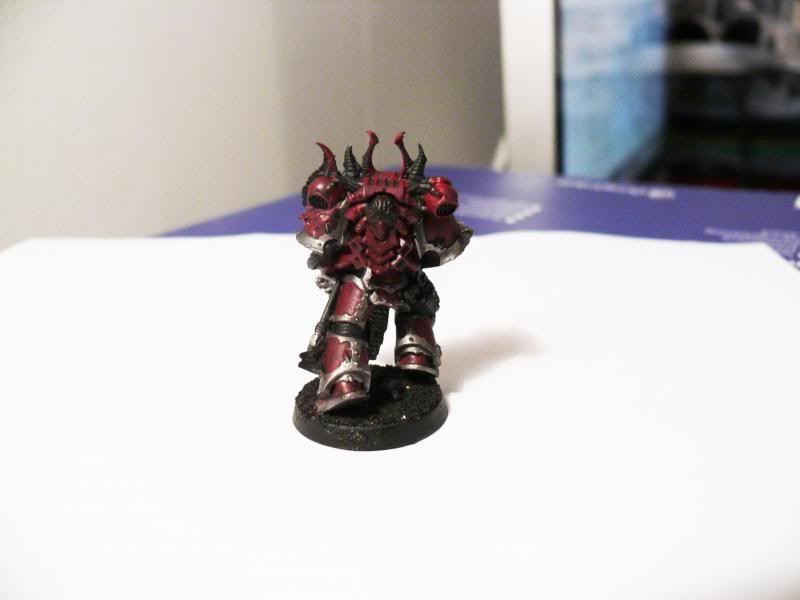 3. When that was dry, I painted the bone parts with Khemri Brown, layered the red parts with Khorne Red, washed the bones with Gryphonne Sepia, highlighted the metal with Chainmail, and did an extreme highlight on the black parts with a 1:2 blend of Chaos Black and Codex Grey.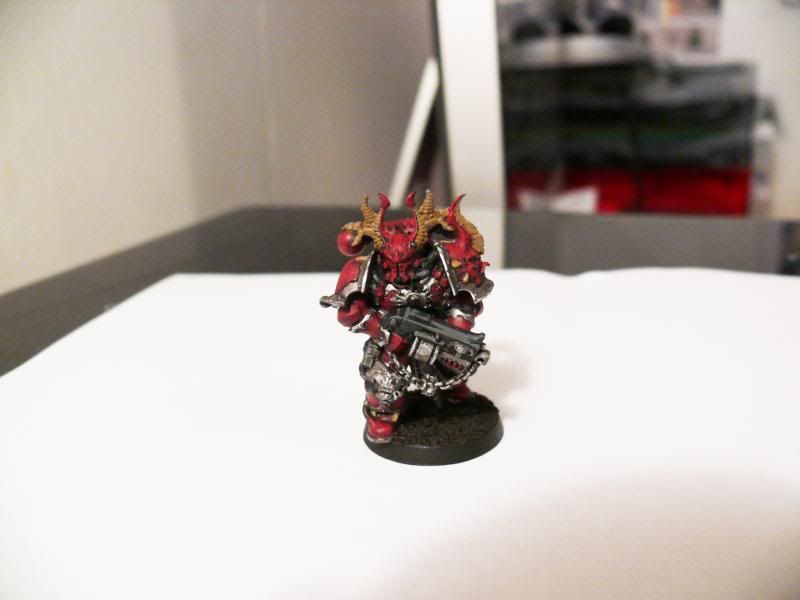 4. I highlighted the bone parts with a 2:1 blend of Khemri Brown and Bleached Bone and washed the red armour with Carroburg Crimson.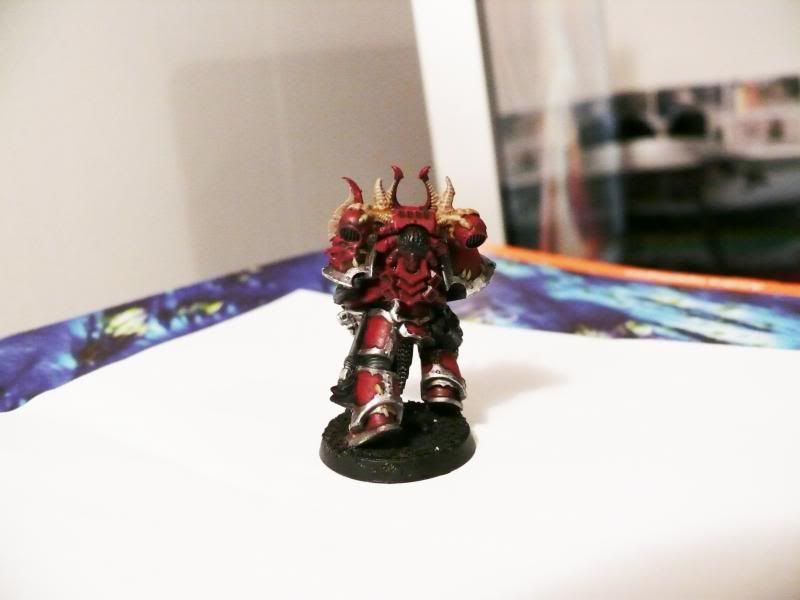 5. Now, there was not much left to do. I painted the gems (which I intended to be ambers), eyes and handles with Rhinox Hide. The gems and eyes were then layered with a 1:1 blend of Rhinox Hide and Iyanden Darksun, then just Iyanden Darksun, then they got a wash of Gryphonne Sepia, and finally Gloss Varnish. The handles were highlighted with Calthan Brown.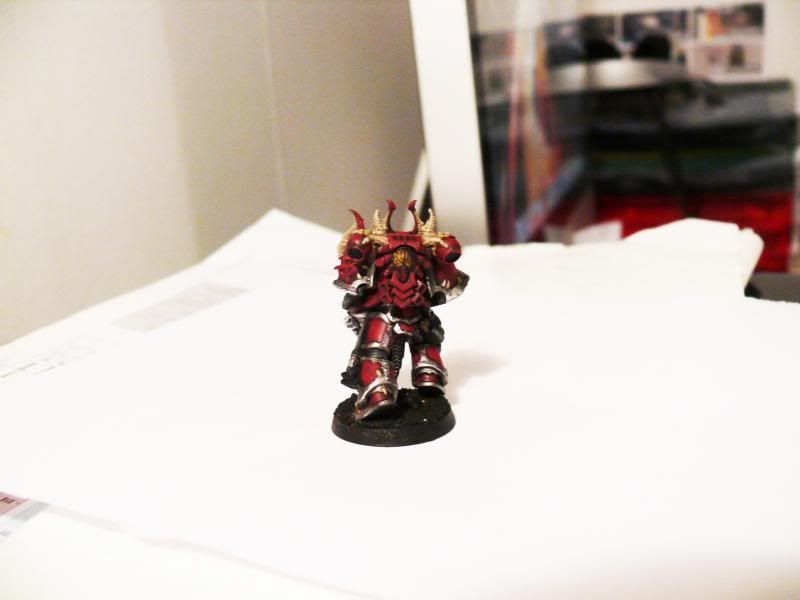 6. Now to do the WB-symbol, I painted a flame first with Iyanden Darksun and then Sunburst Yellow, and then I painted the daemon face with Chaos Black. Then fix the base, and you're done.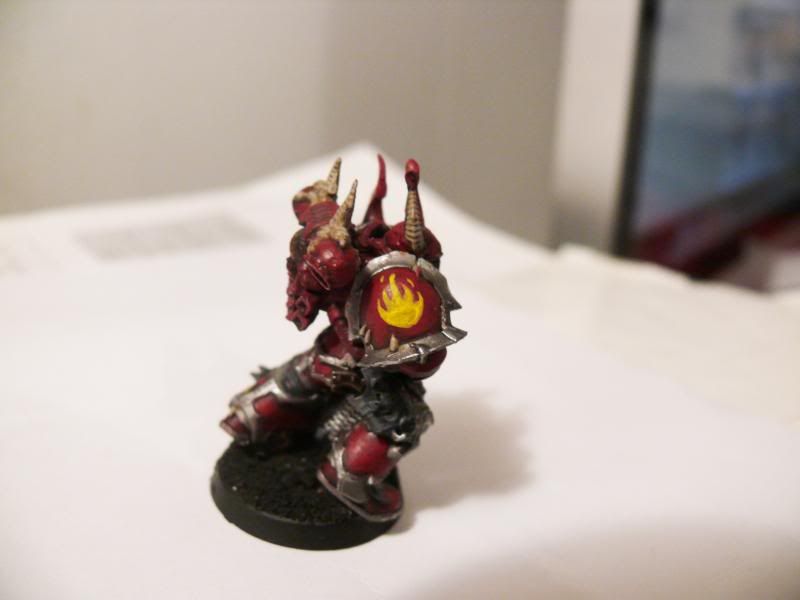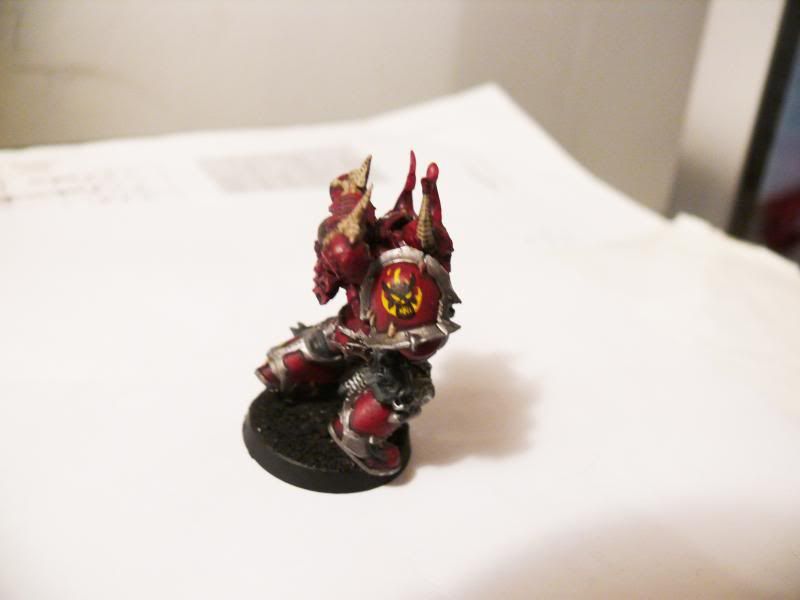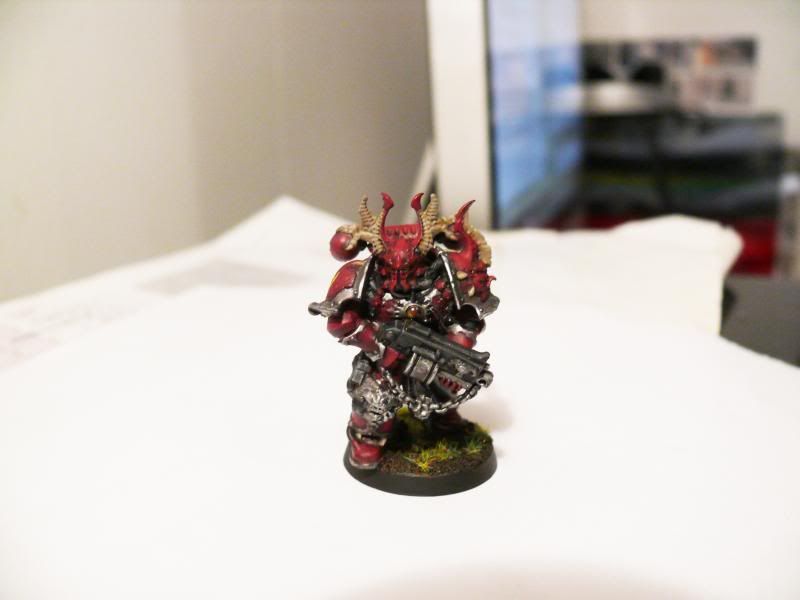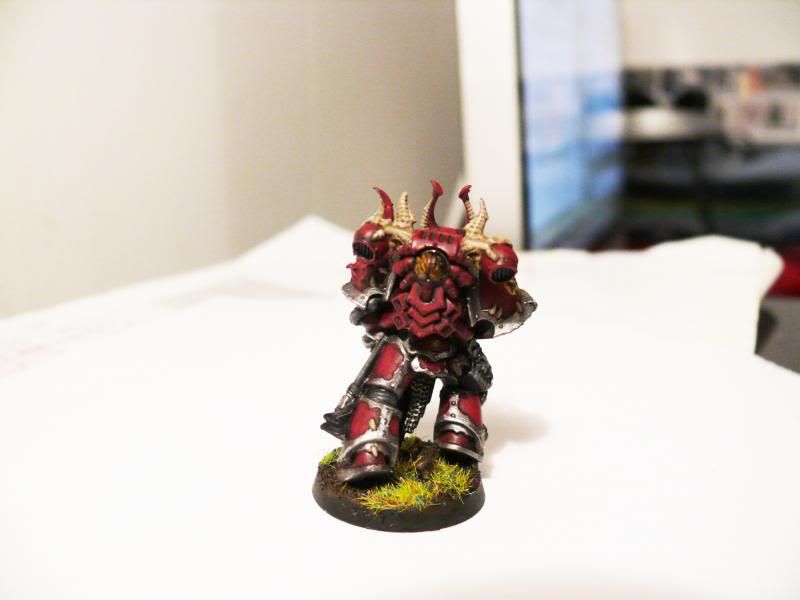 There, I hope you enjoyed this first one! I believe I will continue here later on, should probably do one for a cultist next.