Here I come with part 2 of my Word Bearers tutorial: the one describing Cultists. While the way I paint them is quite similar to how I do my CSM, there are still some differences which you may notice here. I would also like to point out that since the Cultists armour and clothing usually is pretty improvised, it is not always necessary to make it that regular and precise - as such, there is nothing that says you cannot place the colours on other parts of the model than shown here. Now then, let us begin.
1. First, I used Khorne Red on the jacket, shoes, left eye and shoulder pad, and Cadian Fleshtone on the skin.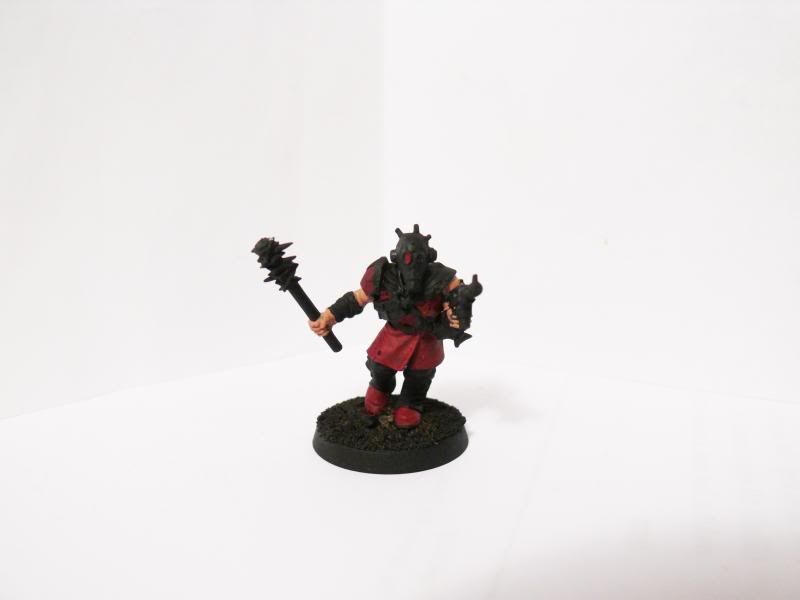 2. Next, I painted the trims, gunmetal, barbed wire and his trinket with Boltgun Metal, and the belt and armlets with Baneblade Brown. Then, I fixed any small mistakes I had done (like if I had accidentally painted something on the black parts).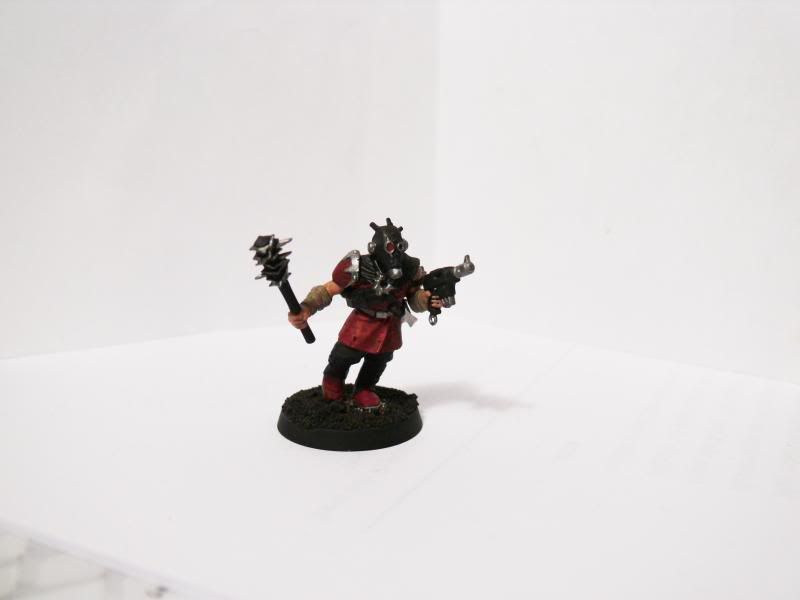 3. Then, I layered the remaining black parts with a 2:1 blend of Abaddon Black and Codex Grey, and after that I washed everything - except the flesh and beige parts - with Badab Black. When that was dry, I washed what hadn't been washed with Gryphonne Sepia.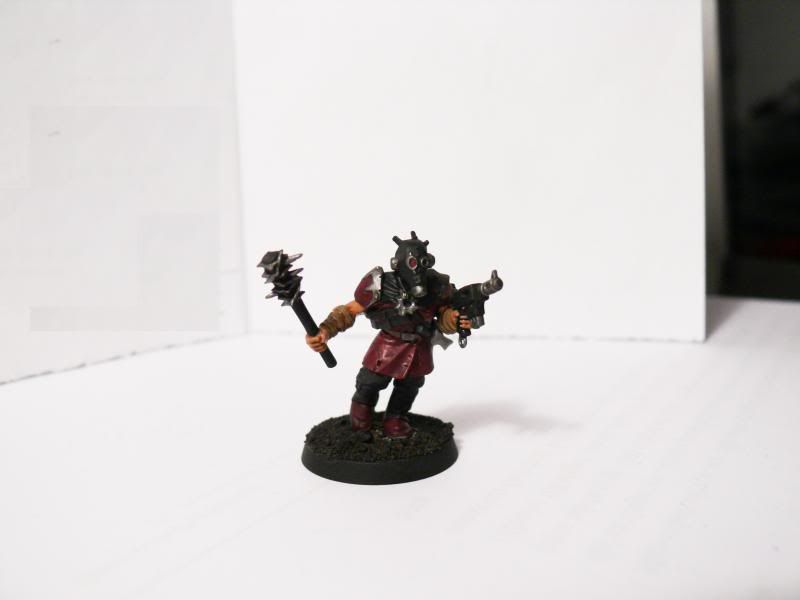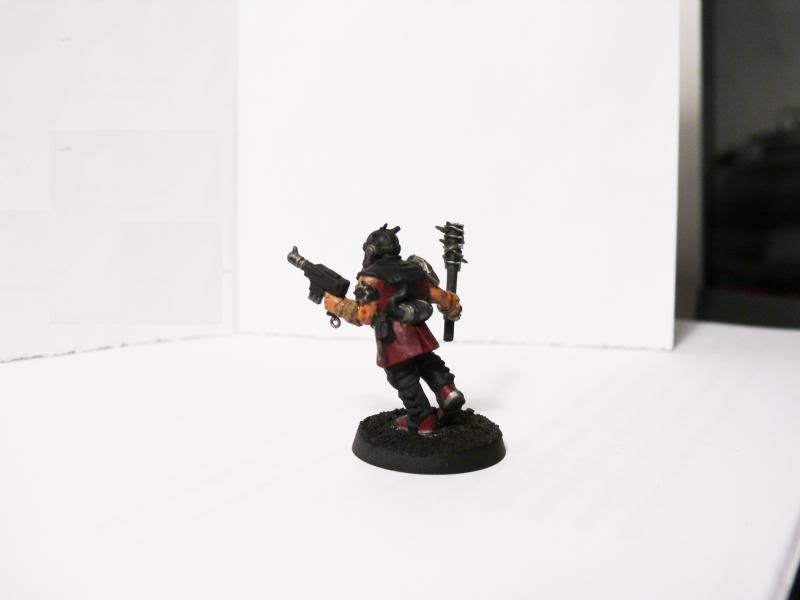 4. Now, I painted a layering on the red parts with Khorne Red, highlighted the metallic parts with Chainmail, and did an Extreme HL of a 1:2 blend of Abaddon Black and Codex Grey on the black parts.
5. Finally, I highlighted the beige parts with a 2:1 blend of Baneblade Brown and Bleached Bone, layered the skin with a 1:1 blend of Cadian Fleshtone and Rakarth Flesh, and painted the gem (as there was one on this Cultist) to look like ambers (see the amberguide in the first post).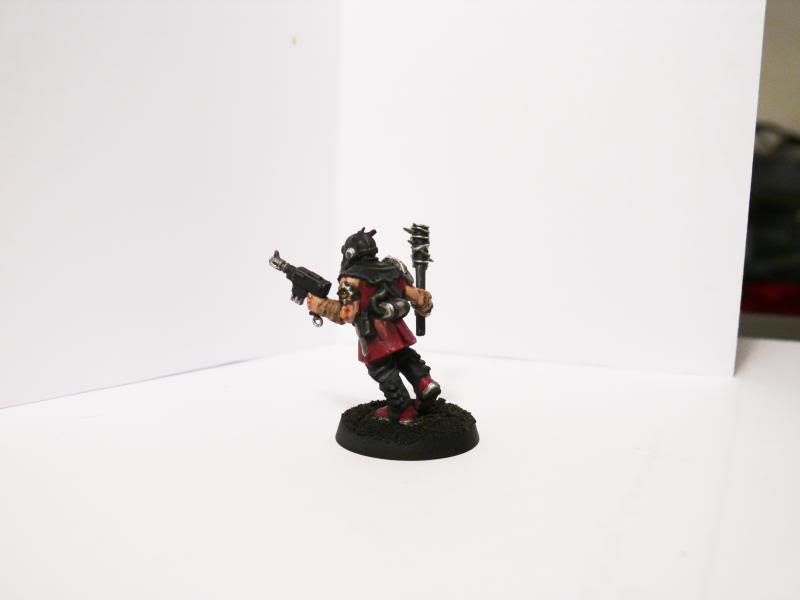 6. Fix the base, and you have another fanatic heretic existing mainly to be killed in the name of the gods!
Hope you enjoyed this one as much as the first. Next part might possibly be a Possessed or a Warp Talon, although I haven't decided yet.