Painting Plaguebearers
So, here then is Part 3 of my Word Bearers tutorials; this one dedicated to how to paint the first unit for my allied detachment of Daemons, Plaguebearers. One thing worth noting is that not all PBs in the unit will use all colours mentioned here, since the figurine I have painted holds a Plague Banner. Still, I suppose that if you want to paint an Icon Bearer, you could of course use several of the tips here as well. Now then:
1. First, I painted all the plaguebearers skin with Rakarth Flesh, and the whole Plaguesword and the staff with Dryad Bark.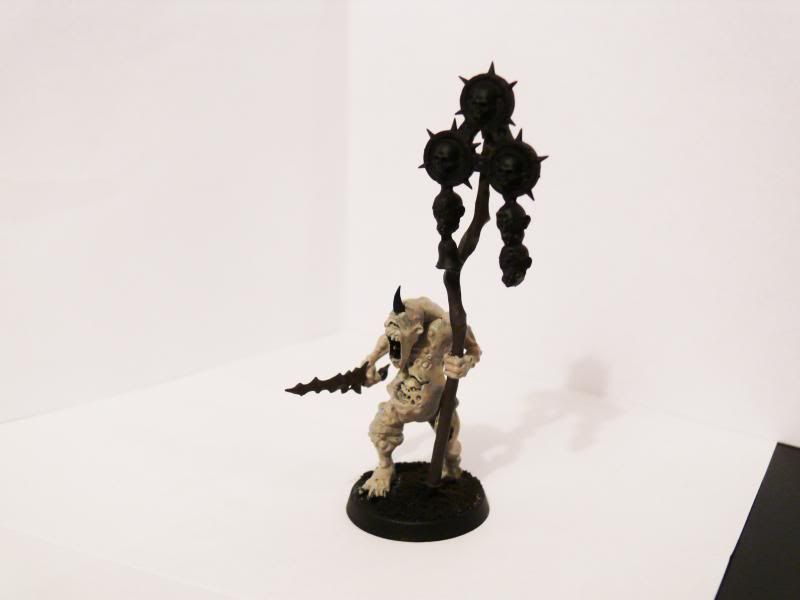 2. Next, I washed about half of the skin with Seraphim Sepia, and before that was dry, I washed the rest of the skin, as well as the Plaguesword and staff, with Biel-Tan Green.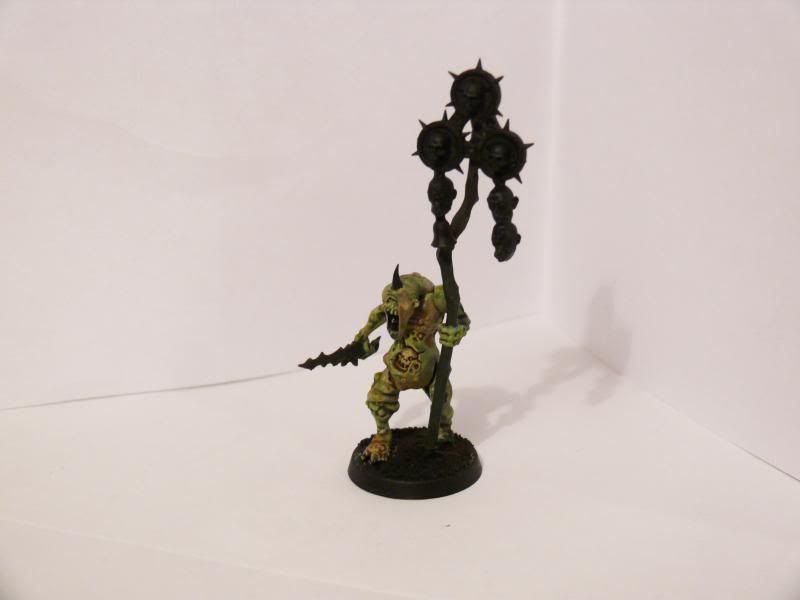 3. When that was dry, I painted the plaguebearers boils, his tongue, and eventual death's heads with Cadian Fleshtone; the horn, teeth, claws and eventual skulls was painted with Baneblade Brown; and the metal was painted with Ironbreaker (or Boltgun Metal if you prefer that).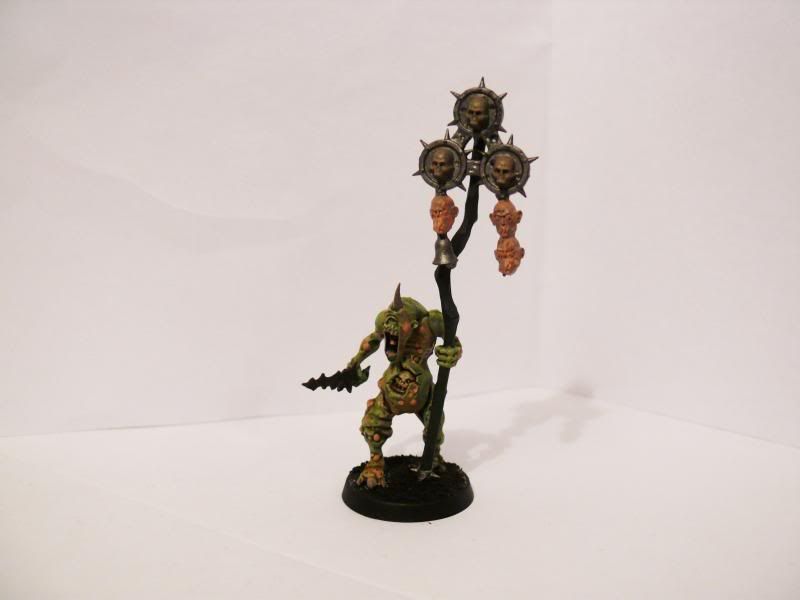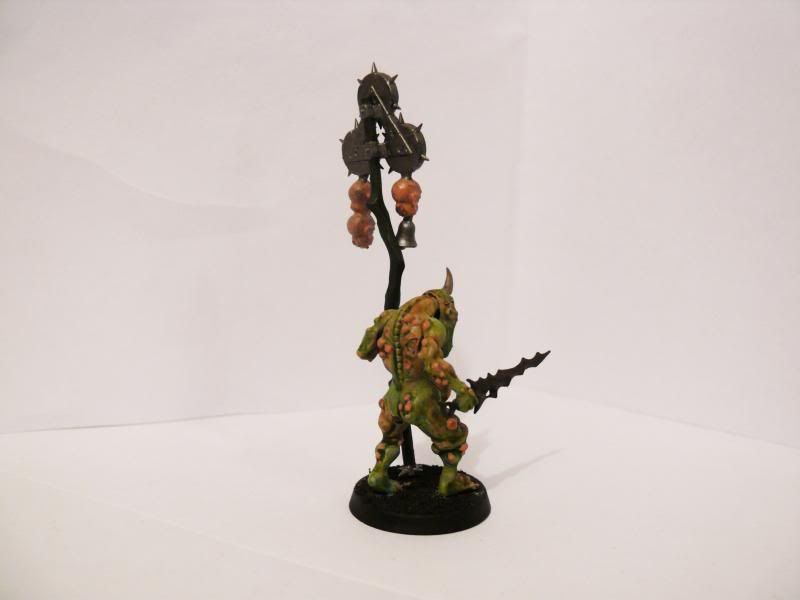 4. After that, I gave the boils, the tongue and other "bloody parts" a wash of Carroburg Crimson. In addition, the death's heads (as they were there) got a wash of Seraphim Sepia, and the metal was washed with Nuln Oil.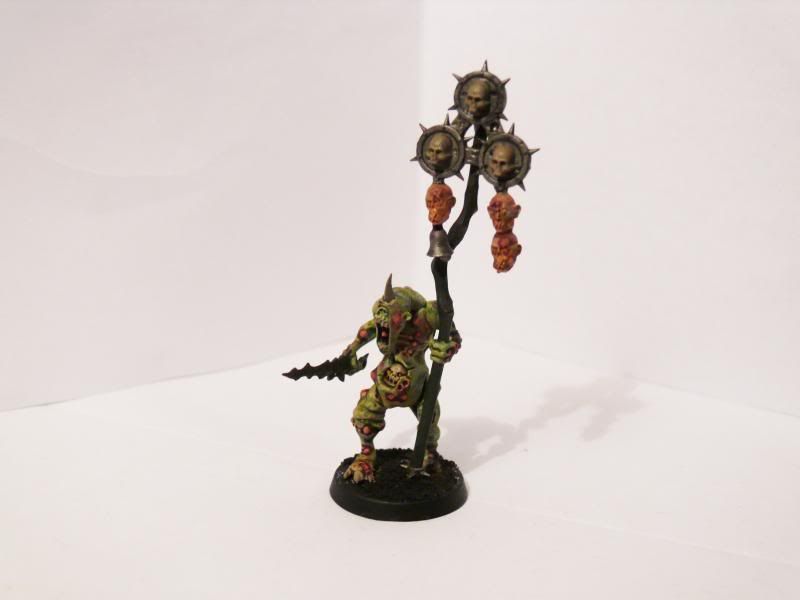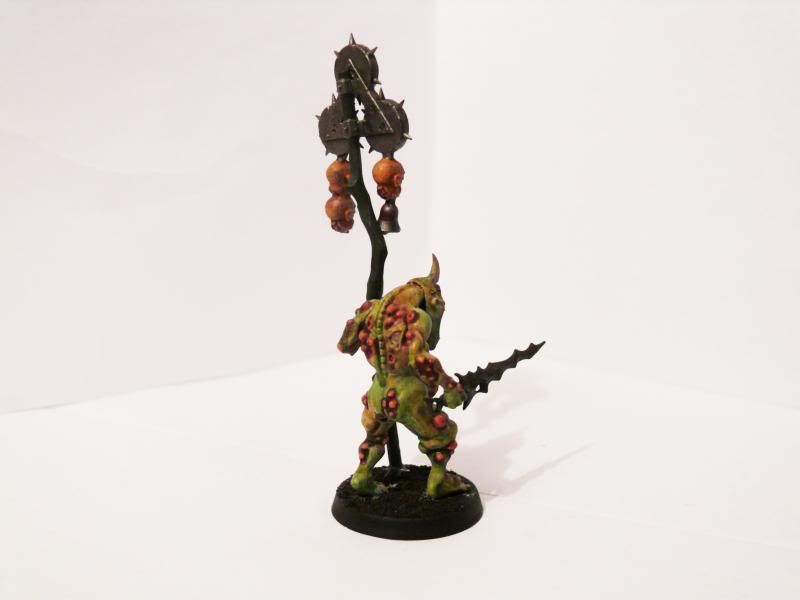 5. When the washes were dry, I began highlighting: first, all parts that had been basecoated at first with Baneblade Brown, was now layered with a 1:1 blend of Baneblade Brown and Bleached Bone. The Plaguesword and staff got an extreme highlight of a 1:1 blend of Dryad Bark and Rakarth Flesh, and the metal parts was layered with Ironbreaker.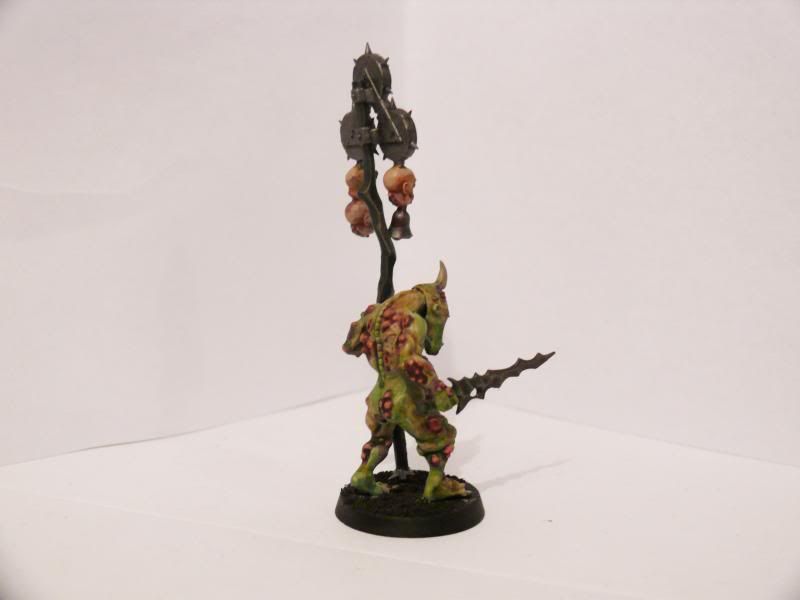 6. Then, it was mainly the minor finishes left. I did a small highlight of Bleached Bone on the horn, skulls and teeth; painted the eye (as well as the eyes of that little cute Nurgling looking out of his belly) in Dark Angels Green, and also made the metal look rusty (supposedly, everyone have their own way of painting rust, but if you like my way, I drybrushed it with a 1:2:1 blend of Khorne red, Macharius Solar Orange and Mournfang Brown).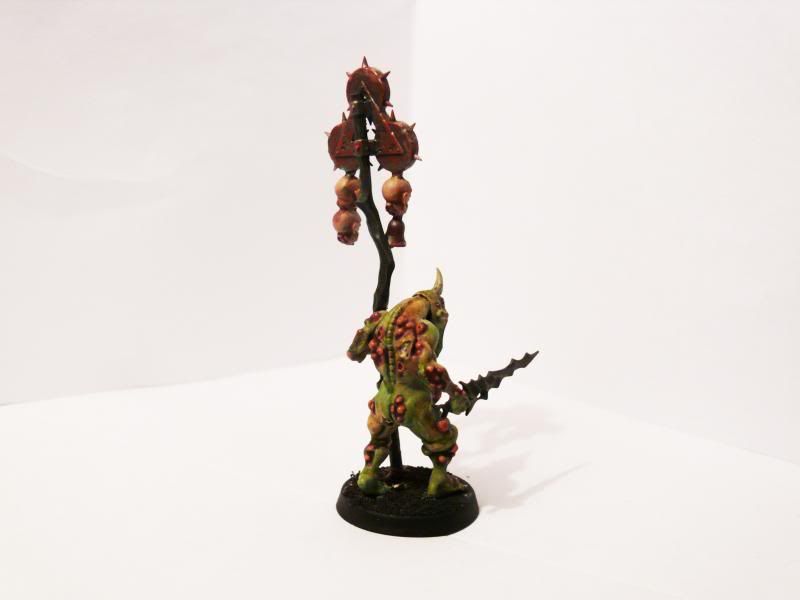 7. Finally, I washed all the bone parts with Agrax Earthshade, fixed the base, and used Gloss Varnish on the eyes, as well as all parts where Carroburg Crimson had been used.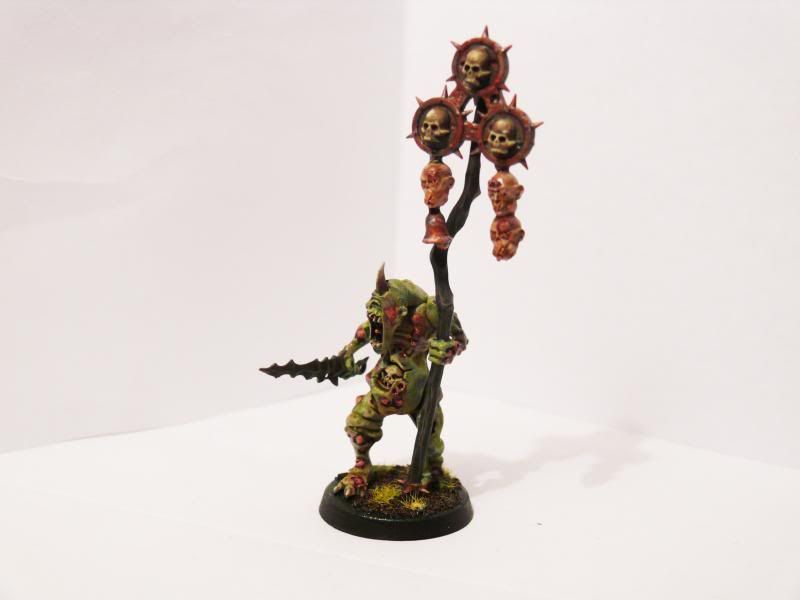 And you're done! It may look like a bit much to do, but believe me, it really goes faster than it might look at first.