Hey guys, im currently working on my Necron army which is progressing well and can be seen via the link in my sig. In addition to that i have a very large Ork Waaaagh mustering which can be seen at the bottom of this post. However i dont plan on starting my Ork horde untill my Necrons are near to complete.
So i made the compromise to get cracking on some Ork terrain in between the monotony of finishing up my Necrons. I eventually plan on having a 6x4 table based around an Ork stronghold so in this log i plan to create all the main buildings an bits i plan to incorporate on the gaming table... and eventually somewhere down the line.. the table itself.
I currently have some rough sketches and ideas drawn out which i will be expanding on over the next couple of days.. ill take photos of the sketches and get them up over the weekend to give you a better idea. Currently for the stronghold i have plans for;
2 Ork bunkers at the front of the stronghold
Entrance banner
Powerplant with large kustom force field
Marine graveyard
Mek shop
2 Elevated buildings
Watchtower
First off.. i havent had a great deal of time today but in between assembling a Monolith, before going out i started work on one of the two bunkers.
The structure of the bunker itself is made from foam board, cut to the required size and glued in place with hot glue. The entrance to the bunker has two steps going down also cut from foam board. The back of the bunker is sectioned off using cocktail sticks cut to size and spaced out to give the appearance of supporting the excavation. These have been glued onto the back bit of foam board with hot glue. I have then used Milliput to work on the back wall of the bunker.
Thats all ive done today.. obviously its not looking very Orky atm but its just the base of the bunker. The bunker itself is going to be set on either mdf or foam board. I then plan on building up around the bunker with modelling clay to give the appearance of it being set in the ground. Alot of work still to do on it but the bare bones is there. I plan on doing another bunker so if this one turns out well i might do a tutorial for the second.
Anyway tell me what you guys think so far!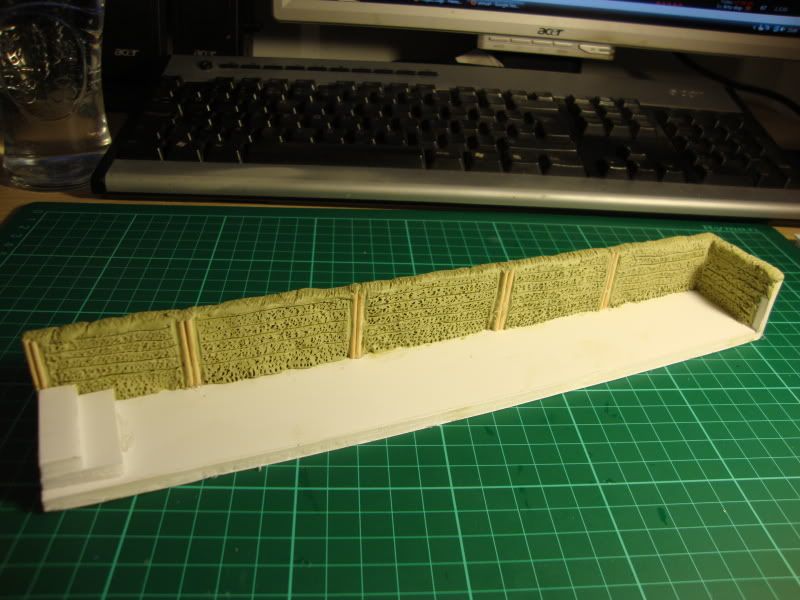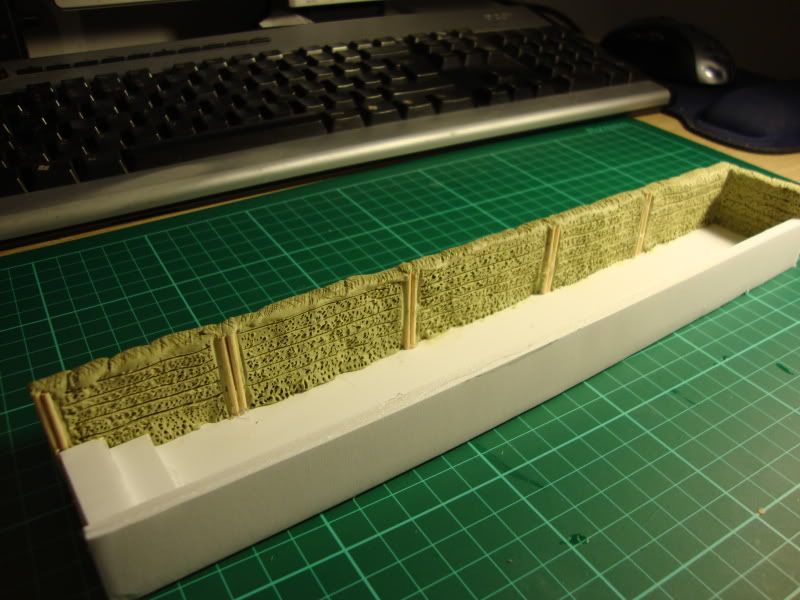 Incoming Ork Waagh!