Discussion Starter
•
#1
•
Just painted up 5 Def Koptaz for my ork army, There are 3 normal ones with twinlinked rokkits, then 1 with "BiG BoMb" and the last one has the power klaw.
Thought I would share.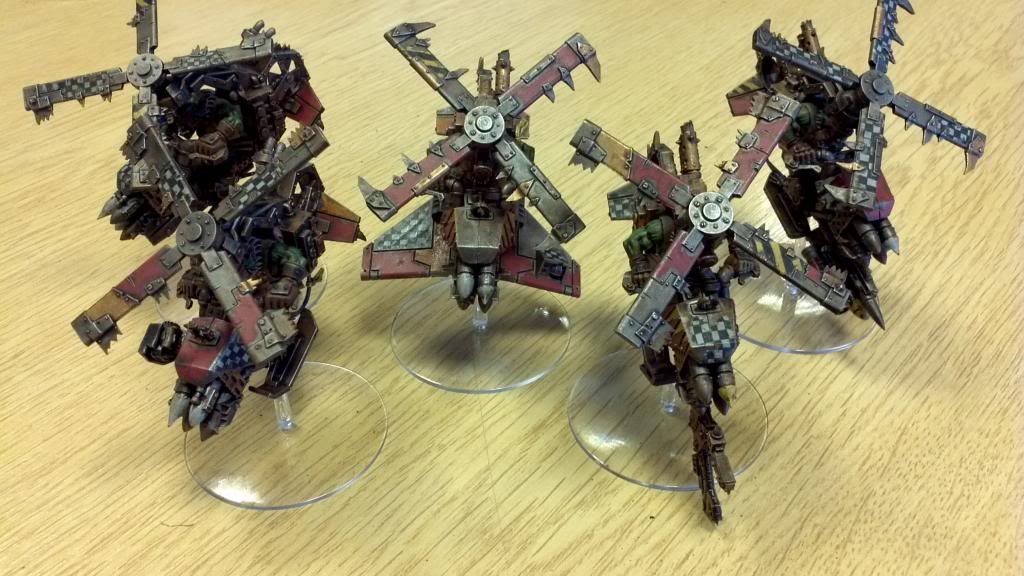 Trouble is I now have 2 units of war buggies, 1 unit of war trakkaz, 1 unit of 20 storm boyz (Led by Zagstruk) and these def kopptaz, and we mostly only play 1 FOC slot they sit out a lot…..But the horde is still the horde, and more dakka is very useful.