Discussion Starter
•
#1
•
Hello,
I started Warhammer 40k and painting in general January this year. First I bought the AoBR set, the Ork Codex and the How to Paint Citadel Miniatures book. I also started browsing the internet for information on how to paint etc. I liked the Deathskulls so decided to make this the theme to my Ork army. Deathskulls being battlefield scavengers basically give me the oppurtunity to combine all the Ork clans colours into my painting. ( this was before I found out colour theory, amountof colours to use on one model etc :grin
My Warboss: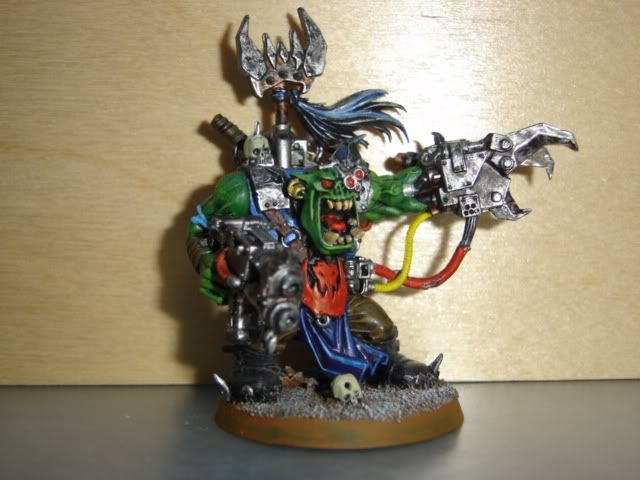 And his gun holsters
AoBR Nobz: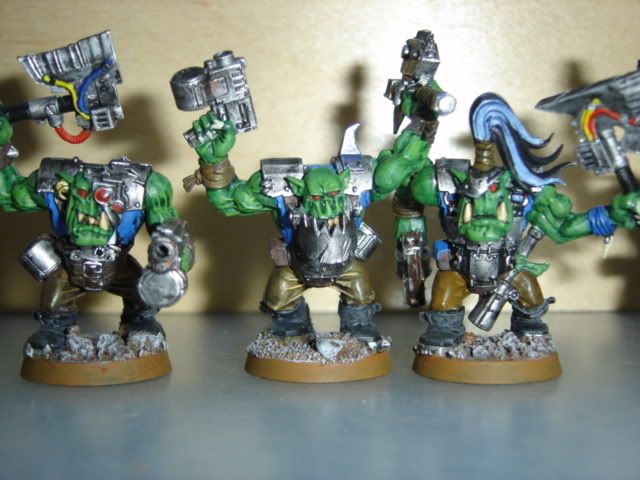 AoBR boyz:
I really liked the "Red ones go fasta" theme and decided to use this on bullets and rockets.
Deffcoptas: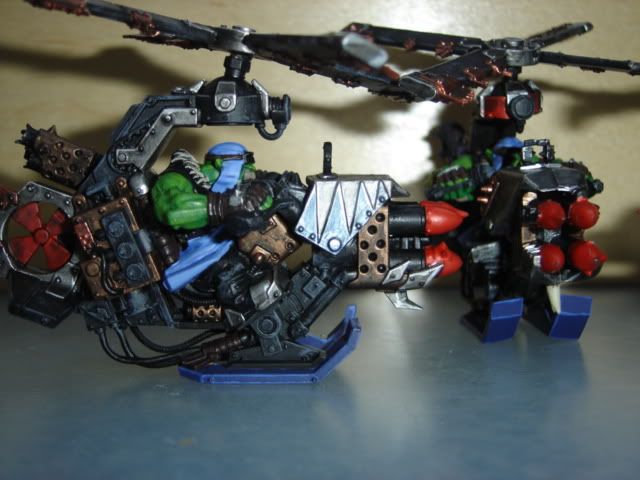 While still painting the AoBR orks I purchased the Ork Battleforce and some Gretchin.
Trukk:
And front view:
The trukk still needs some work, some parts are only basecoated.
Here are some of the Gretchins. I'd say these are my best so far. I finished these about four weeks ago. This was also my first time painting metal models. I was amazed at the amount of detail in the metal models, compared to the plastic ones.
Metal models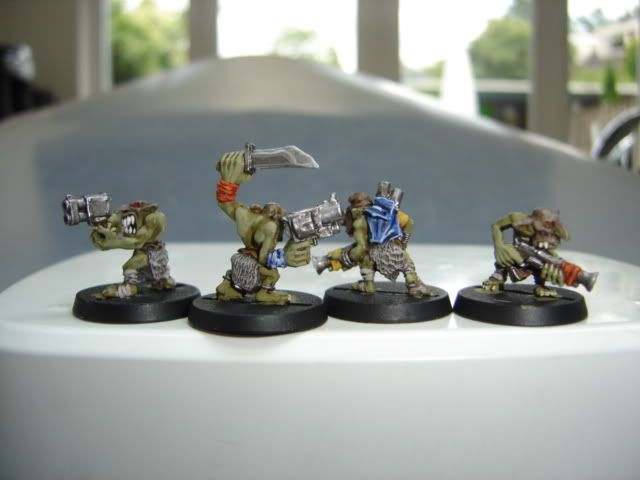 Plastic models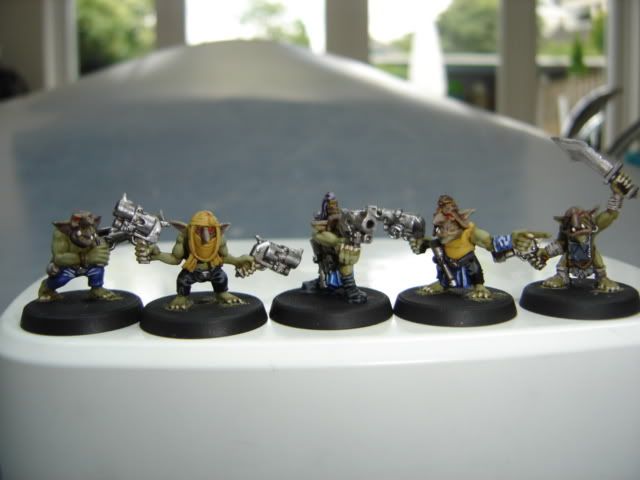 So, thanks for looking. Please let me know what you think. C&C is welcome!
Currently I am working on a Runtherd, 3 Warbikes, basing the Gretchin and getting myself to prime the Battleforce boys. I really hate spray paint.